---
Microstructure FEA by OOF2 and Abaqus
---
OOF2 is a program developed by NIST which can take a micrograph to create a finite element model with a specific microstructure.
OOF2 itself can solve for the local behavior of a material and a range of physical phenomena. The microstructure model generated in OOF2 can also be imported in Abaqus for analysis.
Comparing to "drawing" a simplified microstructure in Abaqus, combining OOF2 and Abaqus is a better approach to microstructure FEA.
---
General procedure

Set pixel groups based on image pixels in OOF2.
Assign material properties to the pixel groups, including mechanical properties (Young's Modulus, Poisson's Ratio) and CTE in OOF2.
Meshing the image in OOF2.
Import the model with stable mesh generated by OOF2 for Abaqus simulation.
Simulate in Abaqus.

We ran FEA in both OOF2 and Abaqus and compared the results to validate the approach.
---
Plain stress model
| | | | |
| --- | --- | --- | --- |
| Material | E (GPa) | | CTE (ppm/) |
| Cu | 110 | 0.35 | 16 |
| Si | 130 | 0.28 | 2.8 |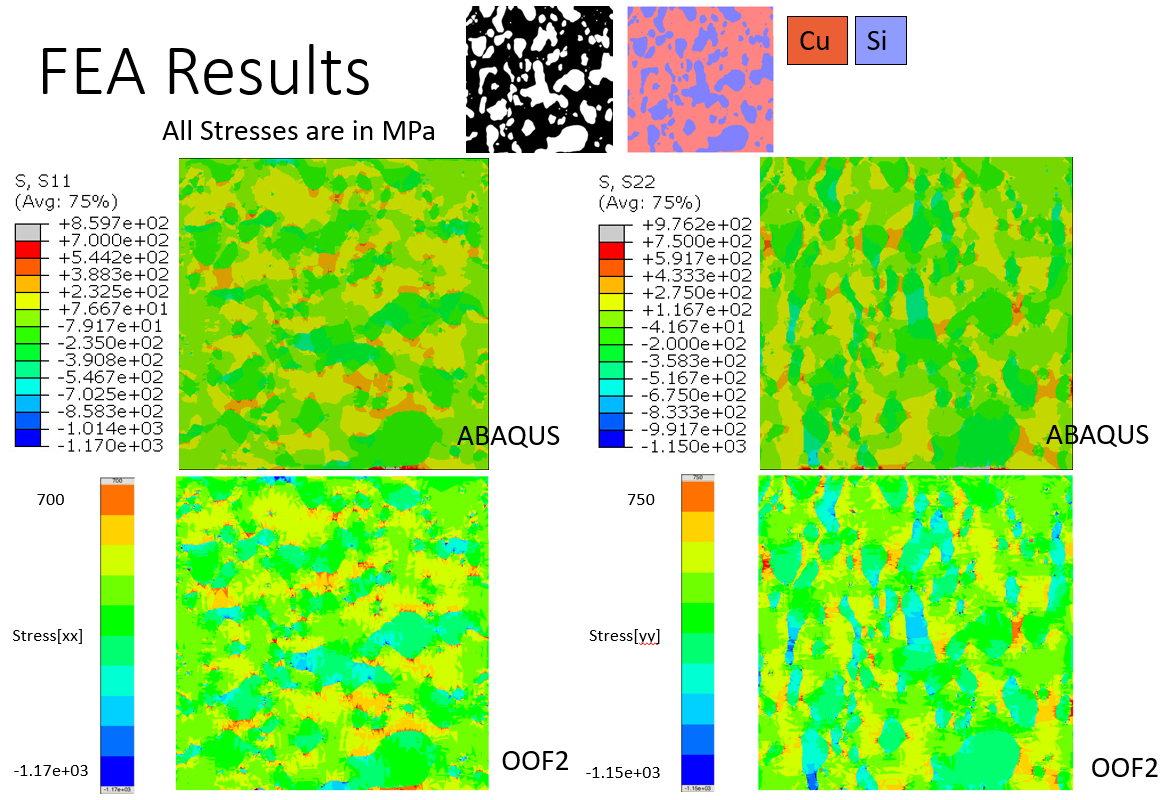 ---