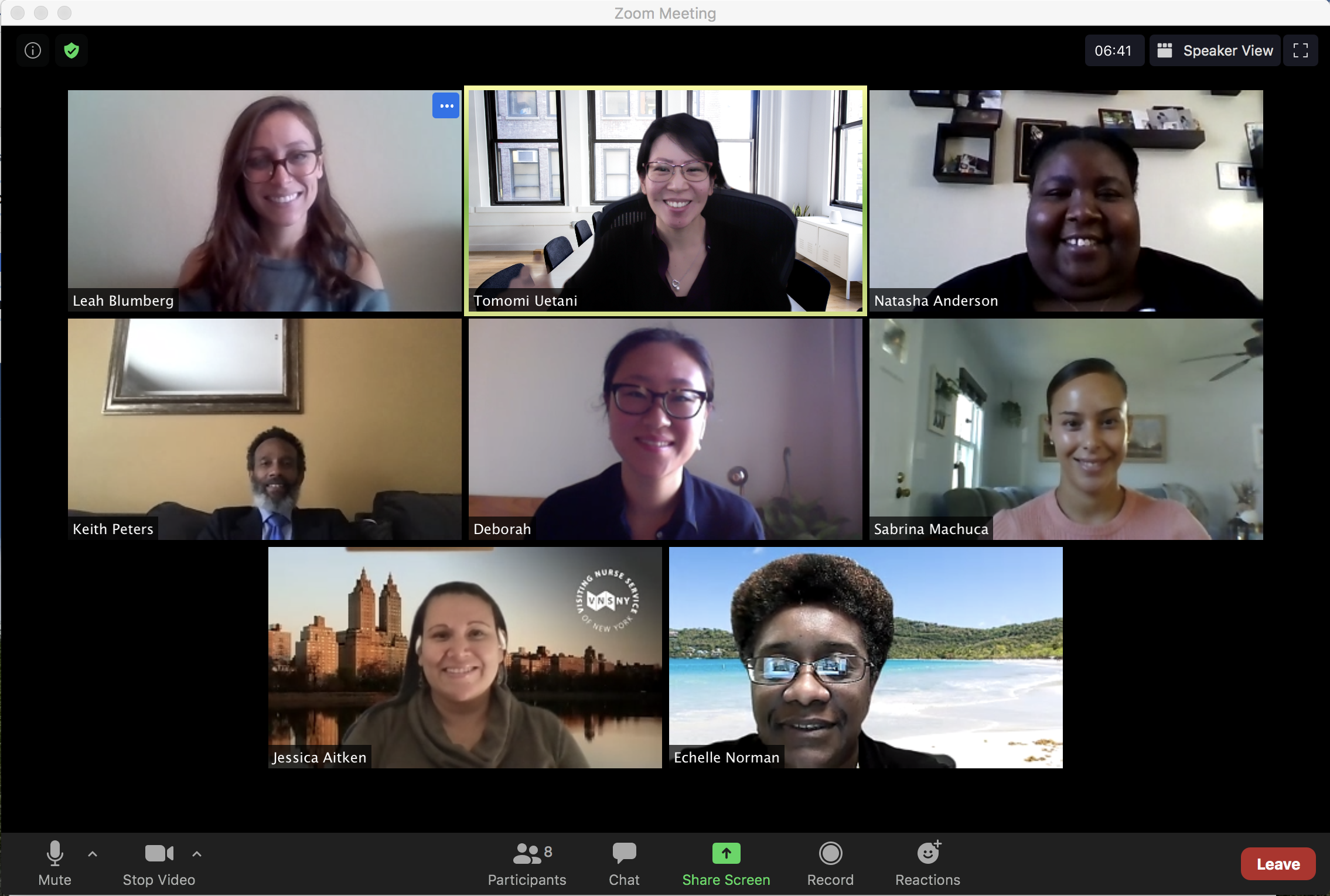 Last week, our office sponsored a panel discussion with VNSNY and their community mental health professionals to learn about their career paths and what led them to this work.
If you missed the session, here are some key takeaways:
Meet and build relationships with folx in the field, because networking is still one of the most effective ways to land opportunities.
Seek mentors and supervisors who are invested in your development. Surrounding yourself with a strong support system is key to growing and advancing in an organization.
Take risks by being open to new opportunities or exploring new paths—these experiences can help you build career agility, find meaningful work, and expand your professional network.
Take ownership of the job you have right now; it will not only help you build character and skill sets for your current role, it will also prepare you for future ones.
Make sure to prioritize self-care. When interviewing, ask questions about initiatives that are in place to support the well-being of employees and the agency as a whole.
Thanks to those who attended, as well as to our speakers Jessica Aitken, Natasha Anderson, Deborah Cho '15, Sabrina Machuca, and Echelle Norman, and Keith Peters and Leah Blumberg for collaborating with us on this event!
You can find the presentation slides and speakers' contact information in Career Connect within our Document Library under the Employer Events / Information Sessions folder.