Shared by the NASW-NYC Chapter:
The NASW-NYC Chapter is proud to announce the first NASW-NYC Social Work Month Series: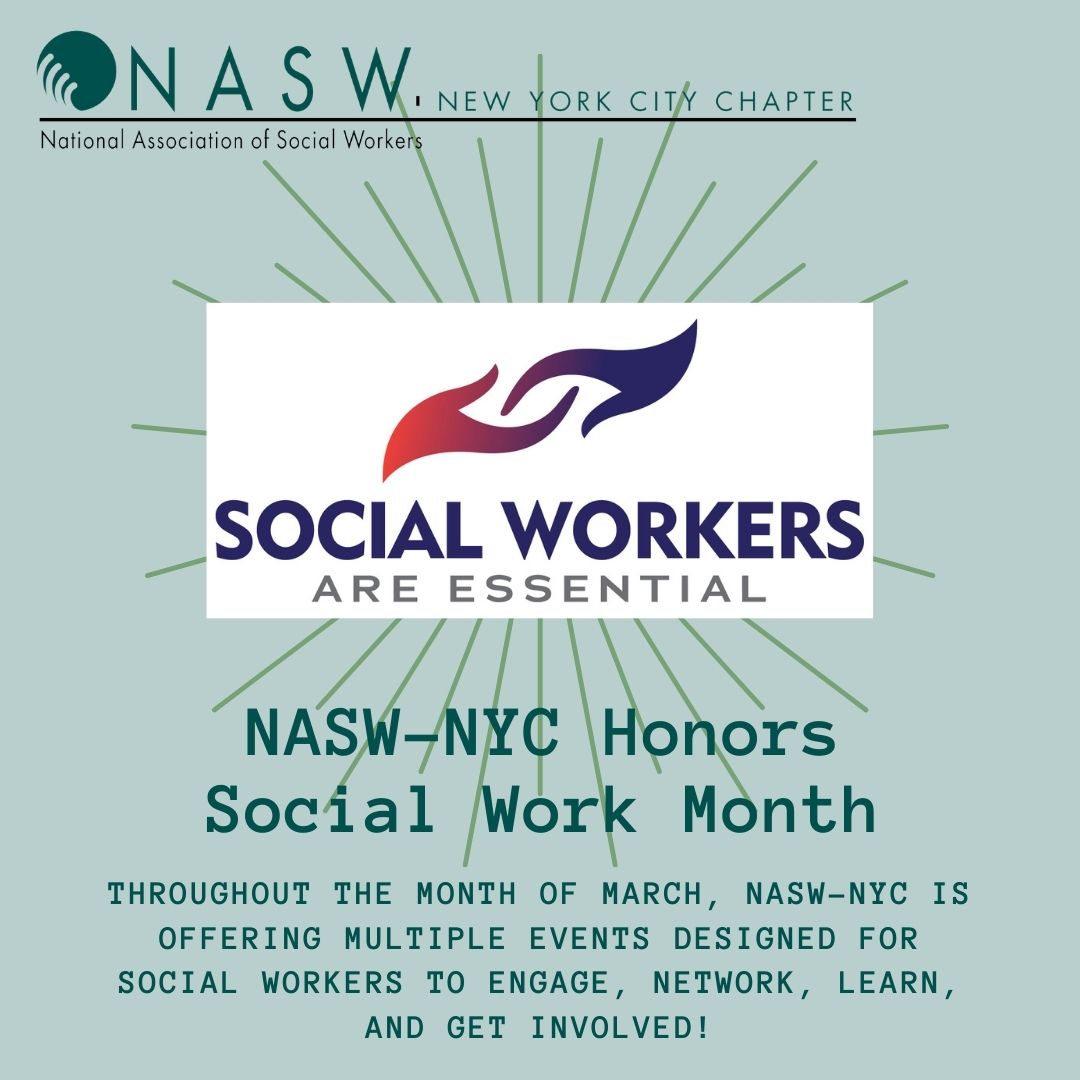 Committed to promoting the value and visibility of the social work profession and enhancing the profession's credibility and influence at state and local levels, the NASW-NYC has designed various events over the course of the month that speak to the scope of social work.
This Social Work Month series is designed to offer opportunities for engagement, networking, learning, and more to social workers across the five boroughs, reminding us all of the essential importance of social workers and exemplifying the 2021 Social Work Month theme of NASW. In the era of COVID-19 and the changes and issues it has brought, this series hopes to encourage and support our NYC social workers.
The series is FREE (unless otherwise indicated) and open to all social workers of all levels and fields, including students.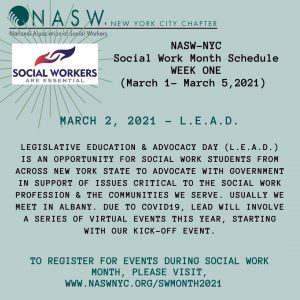 WEEK ONE of the Social Work Month Series includes L.E.A.D and a FREE CE Opportunity with the NYC Commission on Human Rights worth 2 CE Contact Hours!
Click here to view the full schedule and details and to register.
Questions about the NASW-NYC Social Work Month Series should be directed to [email protected].