International Students are strongly encouraged to visit the International Students and Scholars Office (ISSO), an office dedicated to supporting all international students throughout their journey at Columbia School of Social Work, including around employment rules and regulations.
See the links below for relevant news, resources, and information:
---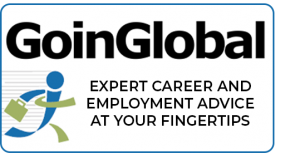 GoinGlobal is an additional, paid subscription resource that can be used to research employers that have historically hired international candidates in the U.S.
To access GoinGlobal for free, click on the GoinGlobal icon on the Career Connect Dashboard. Alumni can access the site on Columbia Alumni Association's GoinGlobal Career Portal.
To learn more about the site's features and resources, take a look at their user training schedule.