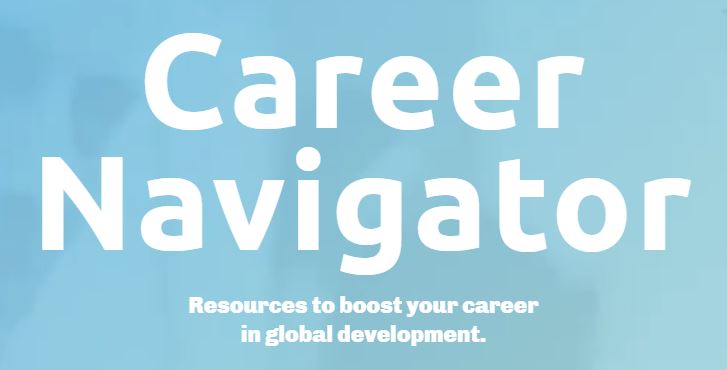 Are you interested in global development? Whether you're a student or recent graduate looking to break into the field or experienced professional weighing different opportunities, Devex's Career Navigator is a useful resource to explore. Get tips on writing your CV, making a career transition, acing your next interview, and more.
Devex connects and informs 800,000+ development, health, humanitarian, and sustainability professionals through news, business intelligence, and funding and career opportunities so you can do more good for more people.
Additional resources for careers in global development, such as Impactpool, can be found in the Document Library of Career Connect within the International Social Work / Development folder.