2019 Presidential Management Fellows (PMF) Program 
(Application open at Noon EST, Tuesday, October 9, and close at Noon EST, Monday, October 22)
Want to make a difference through public service?
Since 1977, the PMF Program has matched outstanding graduate students with exciting Federal opportunities. This rigorous, two-year paid fellowship includes challenging assignments, developmental assignments, and networking opportunities. To become a PMF, you must participate in an rigorous, multi-step process, which includes an application, on-line assessment, and finalist selection. Finalists appointed as PMFs are hired by Federal Agencies and engage in solving domestic and/or international issues in areas such as public administration, engineering, technology, science, criminal justice, health, privacy, cybersecurity, and financial management, to name a few.
Recent graduates who completed an advanced degree two years prior to the application opening date and current graduate students who will complete their MSW by August 31, 2019 are eligible to apply.
For more information, register for the upcoming in-house informational webinar on Wednesday, October 10. Also, go to https://www.pmf.gov/.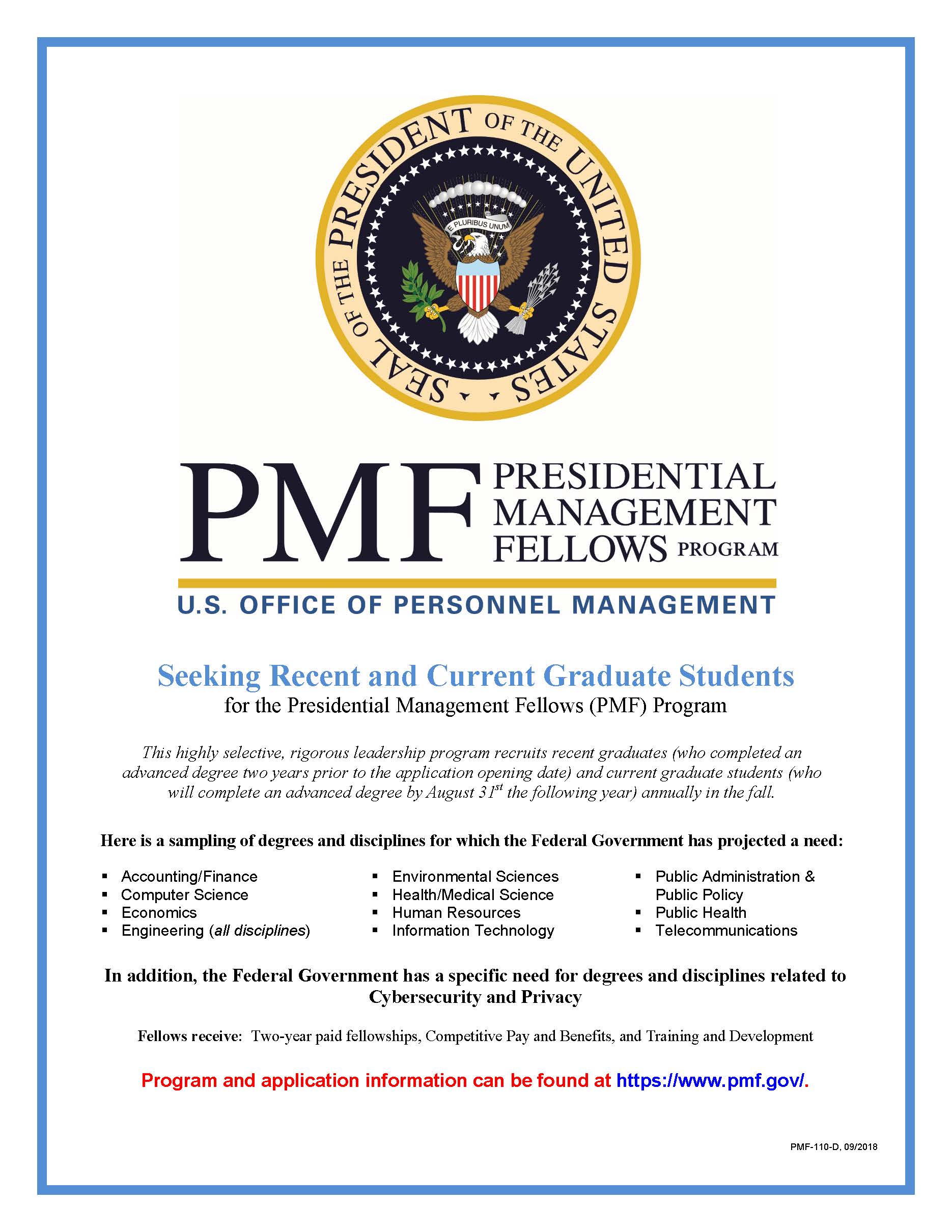 Additional resources: