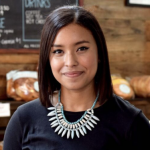 Last week, we had the pleasure of chatting with Michelle Rojas '18 about her current role as the Diversity, Equity, and Inclusion Manager at Imperfect Foods, her path transitioning to the corporate space, and strategies for entering similar fields.
If you missed it, here are a few takeaways:
Do your research: Talk to people in roles and industries you're interested in, and learn about what they do, what knowledge and skills are needed, and how they discuss their work and impact.
Know your value: Take a deeper look into the skills you already possess from your program, field placement, and current and past experience. Identify those that are transferable, especially ones that are relational, programmatic, and macro-focused. Recognize strengths you also bring that professionals from other sectors may not, such as your human-centered, equity-focused training and lens.
Learn how to communicate your social work story: Translate your background and experience in a way that others can understand. Use universal terms such as "cultivating relationships" or "creating plans to address needs and issues" versus social work specific language like "conducting clinical and case management work". Make sure to highlight the impact of your actions in concrete, quantifiable terms.
Curate your own path: Don't wait for opportunities to come to you; forge your own path by seeking out opportunities and educational experiences inside and outside CSSW that will help you build the knowledge, skills, and connections you need to lead the work you aspire to do. As Michelle highlighted, "Social workers should be everywhere where decisions are made." But it'll be up to you to venture outside of the familiar social work world and direct your journey.
For more tips and insights, follow the Corporate Social Work Collective she co-founded, as well as their LinkedIn page.