Learn about one of many careers you can pursue as a social worker at this first in the series of a number of career talks led by alumni and professionals in the field.
This month, we will be featuring Angelie Singla '06, who will be discussing her career path in the field of development.
Career Talk with Angelie Singla '06
Wednesday, September 18, 12:30 – 1:30 PM
CSSW Room C06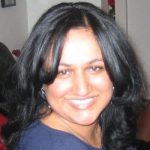 Angelie Singla is currently the Director, Corporate, Foundation & Government Relations at South Nassau Communities Hospital.  Previously she was the Vice President of Philanthropy at Big Brothers Big Sisters of NYC. Prior to that, as the Assistant Director of Program and Resource Development at the Fund for Public Health in NY she submitted several successful government, foundation and corporate grant applications ranging from $40K to $15.5M.  Prior to graduate school, she was a Site Director at the Queens Community House, where she facilitated programs for students and parents.
In addition to her professional experience, Angelie has taught continuing education courses, graduate social work courses and has given presentations at Fordham University's Graduate School of Social Service, Silberman School of Social Work at Hunter College, Columbia University's School of Social Work, Stony Brook University's School of Social Welfare and the Network for Social Work Management Annual Conference. She is the Co-Chair, Scholarship Committee of the NYC Chapter of the Association of Fundraising Professionals. She has been a Selection Committee member for the NYCT Nonprofit Excellence Awards, has been a volunteer mentor for the Network for Social Work Management, and a volunteer Career Coach for Women in Development. She has served on the Board of Directors of Community Mediation Services and as a Team Leader for the Grants Advisory Committee of the New York Women's Foundation.