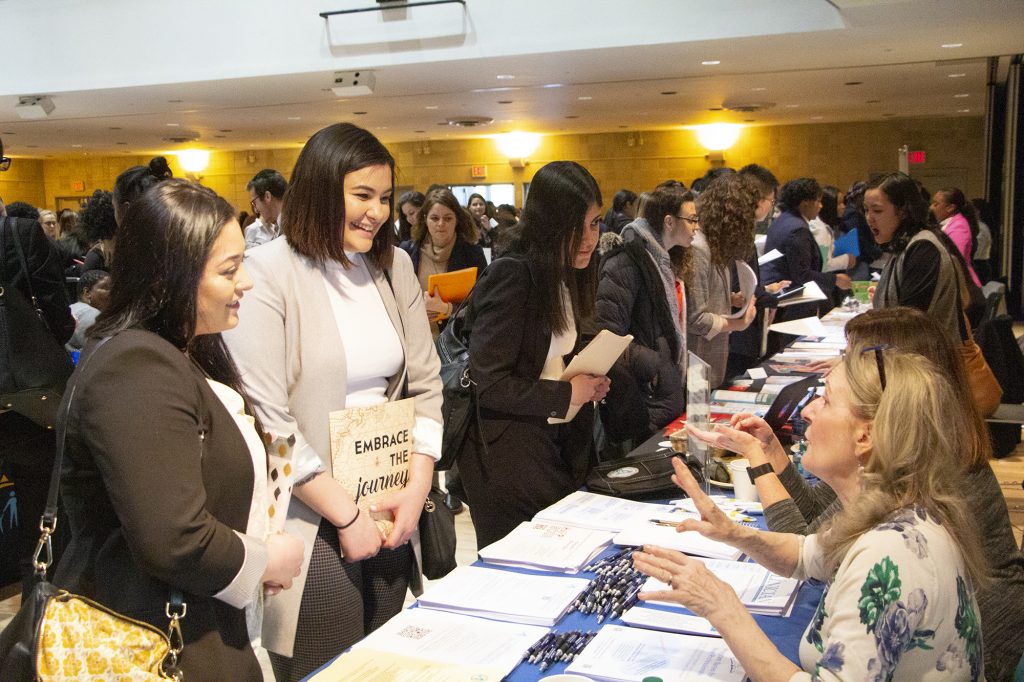 Kudos to those who braved the crowds to meet and connect with employers at last week's MSW Job Fair! We hope you were able to walk away with valuable information about potential opportunities you could pursue post-graduation. Here are a few follow-up steps to take, now that the fair is over:
Get organized. Jot down what you learned about your target organizations, including recruiter contact information (if provided), open opportunities, and sought after skills and attributes not explicitly stated on their websites.
Update your marketing material. Incorporate information and feedback you received from the recruiters, and ensure that your resume, cover letter, and LinkedIn profile reflect the qualifications they're seeking.
Follow up. Did the recruiters ask you to send them your resume or submit your application online? Make sure to do so and also send a follow-up email to thank them for their time and to reiterate your interest. You can also try to connect with them on LinkedIn. (NOTE: Not all recruiters accept requests.)
Reflect on the experience. Take a moment to assess how you think you managed the experience. Did you feel prepared? What did you do well? What could you have done better? For tips on improving for the future, feel free to schedule an appointment with the Career Services team.
Keep the momentum going. Job fairs are a great way to make connections and learn about openings, but your search should not end there. Take advantage of on- and off-campus recruitment events, including the Site Visit to Fresnius Kidney Care on March 29, and networking opportunities, such as the Networking Night at the Columbia Club on April 4, to gain additional leads and insights.