Shared by AAUW: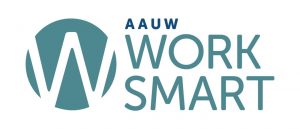 AAUW Work Smart Online is a FREE self-paced online salary negotiation workshop, designed to empower women with the skills and confidence to negotiate for fair pay.
Participants learn how to research competitive salaries, articulate their skills, qualifications and experience, and ask for – and get – the pay they deserve.
Start your online salary negotiation course now by registering here!
About AAUW
The American Association of University Women (AAUW) is the nation's leading voice promoting equity and education for women and girls. Since their founding in 1881, AAUW members have examined and taken positions on the fundamental issues of the day — educational, social, economic, and political. AAUW is training 10 million women to negotiate their financial futures by 2022.