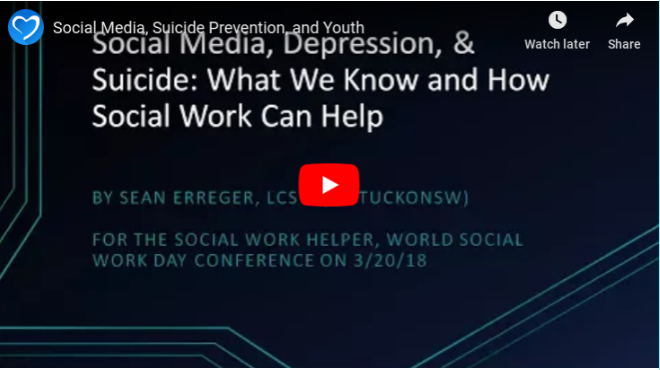 From Social Work Helper, a progressive media outlet dedicated to providing news, information, resources, and entertainment related to social work, social justice, and social good.
The relationship between suicide prevention and social media is a complex one, especially for youth.

At the Global Social Welfare Digital Summit 2018, Sean Erreger presented on some of the latest research focused on suicide prevention, youth, and social media. He also provides information on where to interact with fellow professionals who are accelerating the conversation about social media and suicide prevention.

View the presentation here. The powerpoint for this presentation is also available for download.