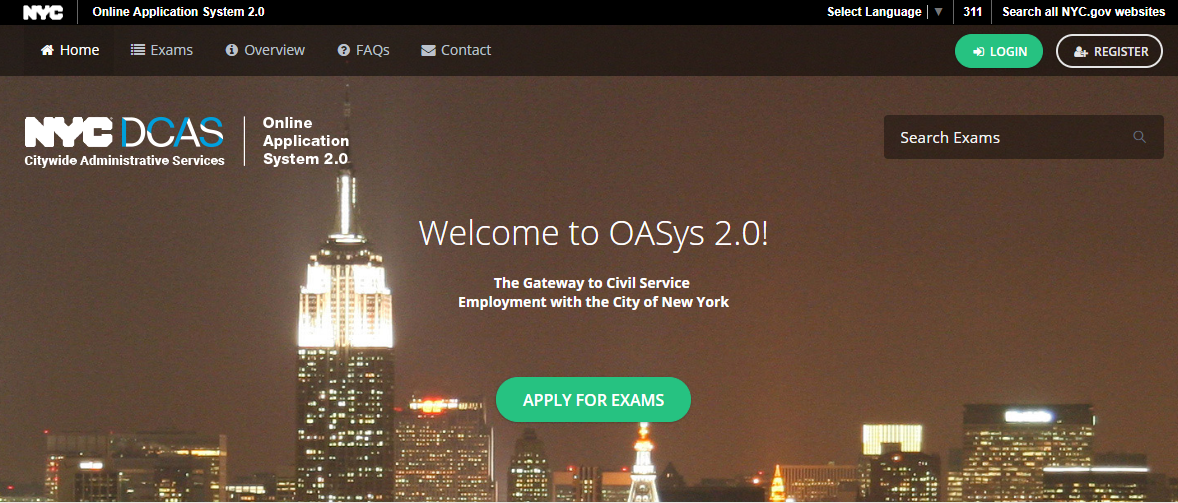 The NYC Department of Citywide Administrative Services has launched their redesigned Online Application System (OASys) 2.0, your new official Civil Service exam gateway for employment with the City of New York.
If you're interested in pursuing civil service opportunities with NYC, this site is your primary tool for identifying and applying for current and upcoming exams, which are required to qualify for these opportunities. (Learn more about civil service here.)
OASys 2.0 includes the following new features:
Comprehensive profile self-management (e.g., update contact information at any time)
Enhanced password recovery features (e.g., reset password via email or security questions)
Ability to store and re-use education and experience details
Electronic submission of affirmation statements
Civil Service examination dashboards, which include information about exams you have applied for and taken (e.g., payment status and test results), ranging from September 2009 to the present, to include your status on active eligible lists
To learn more about OASys 2.0, view the short videos below, and visit the Overview and Frequently Asked Questions (FAQs) pages available to you on the OASys 2.0 home page.