Columbia School of Social Work students and graduates are making an impact locally and across the globe! Read below about Bethany (Betsy) Miles '19 and her summer experience in Uganda.
Student Spotlight: Bethany (Betsy) Miles, MSW '19
2018 Tamer Fellow
Concentration: Advanced Clinical Social Work Practice
Field of Practice: Health, Mental Health, and Disabilities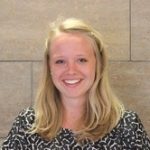 What led you to pursue your MSW here at CSSW?
I've long been passionate about social work's mission to enhance the well-being of humans, particularly on an international level. In college, I majored in International Studies and Human Rights and Humanitarianism. During this time, I studied post-genocide peacebuilding abroad in Rwanda which sparked my interest in mental health and psychosocial support in conflict settings. After college, I worked as the Intake Coordinator at Bellevue/NYU Program for Survivors of Torture. As the first point of contact for clients entering the program, I heard hundreds of trauma narratives during my time there. However, without the clinical knowledge and skills to provide clients with more comprehensive care, I felt overwhelmed and disempowered in my work. This motivated me to go back to school for social work, choosing CSSW for its focus in international social work and diverse location in New York City.
Tell us about your experience working as a Tamer Fellow* in Uganda. 
This past summer, I received a fellowship through the Tamer Center for Social Enterprise at Columbia Business School. Through this fellowship, I was able to work with a Ugandan community-based organization at the UNHCR Nyakabande Transit Camp. At the transit camp, I provided psychosocial services to Congolese and Burundian refugees including needs assessments, individual counseling, support groups, and crisis support. Through this experience, I learned a great deal about both the importance and challenges of social work practice in humanitarian emergency settings. Social work's person-in-environment perspective required that I considered my clients' presenting issues in relation to experiences of trauma and adversity. It also meant understanding the ways in which the cultural identities of myself, clients and colleagues influenced our values, attitudes, behaviors and relationships. Furthermore, working in an incredibly underresourced and fast-paced setting required that I be adaptive and creative in my practice. Lastly, my role as a social worker in the camp compelled me to navigate the camp's structures and systems in order to advocate for the basic needs and rights of my clients.
How did you learn about the opportunity?
I found the internship through a former colleague at Bellevue/NYU Program for Survivors of Torture, who's currently the Program Manager for Friends of Kisoro. For anyone seeking similar internships, I recommend being proactive in making connections with individuals who are working in the field — you never know where there might be an opportunity!
Where do you see yourself in the future?
My work at the transit camp was an invaluable experience. And I am excited to return this coming January to continue facilitating psychosocial support groups and trainings to camp staff. After graduating from CSSW, I hope to continue practicing social work in humanitarian settings.
*The Tamer Fellowship provides financial support to undergraduate and graduate students at Columbia, Barnard, and Columbia-affiliated institutions engaged in summer internships that create social and environmental value.  Read more about the program here.
---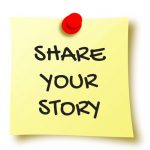 STUDENTS: Interested in sharing your career story with us? We would love to hear about your unique path to CSSW, the experiences you've had through our MSW program, and how they have shaped your career development and goals thus far.
Fill out this questionnaire for a potential feature in our enews!