Are you working at an organization with social or environmental value this summer? You may be eligible for the Tamer Center Social Enterprise Summer Fellowship Program!
The Tamer Center for Social Enterprise provides financial support to graduate students engaged in summer internships with social and environmental value. You may be eligible to apply if:
You are a non-graduating student (currently in year 1 or 2 of a graduate program )
You will be working at a social venture or a social or environmental entrepreneurship-focused organization which is less than 7 years old (or solely dedicated to social enterprise)
Your internship is 6-10 weeks long, full-time, and concludes on or about August 31
For complete guidelines, please visit the Tamer Center's website or contact them at: tamersesf@gmail.com
APPLY TODAY! They have two remaining rolling deadlines – April 1 and April 15th – and will accept applications as long as they have funds available.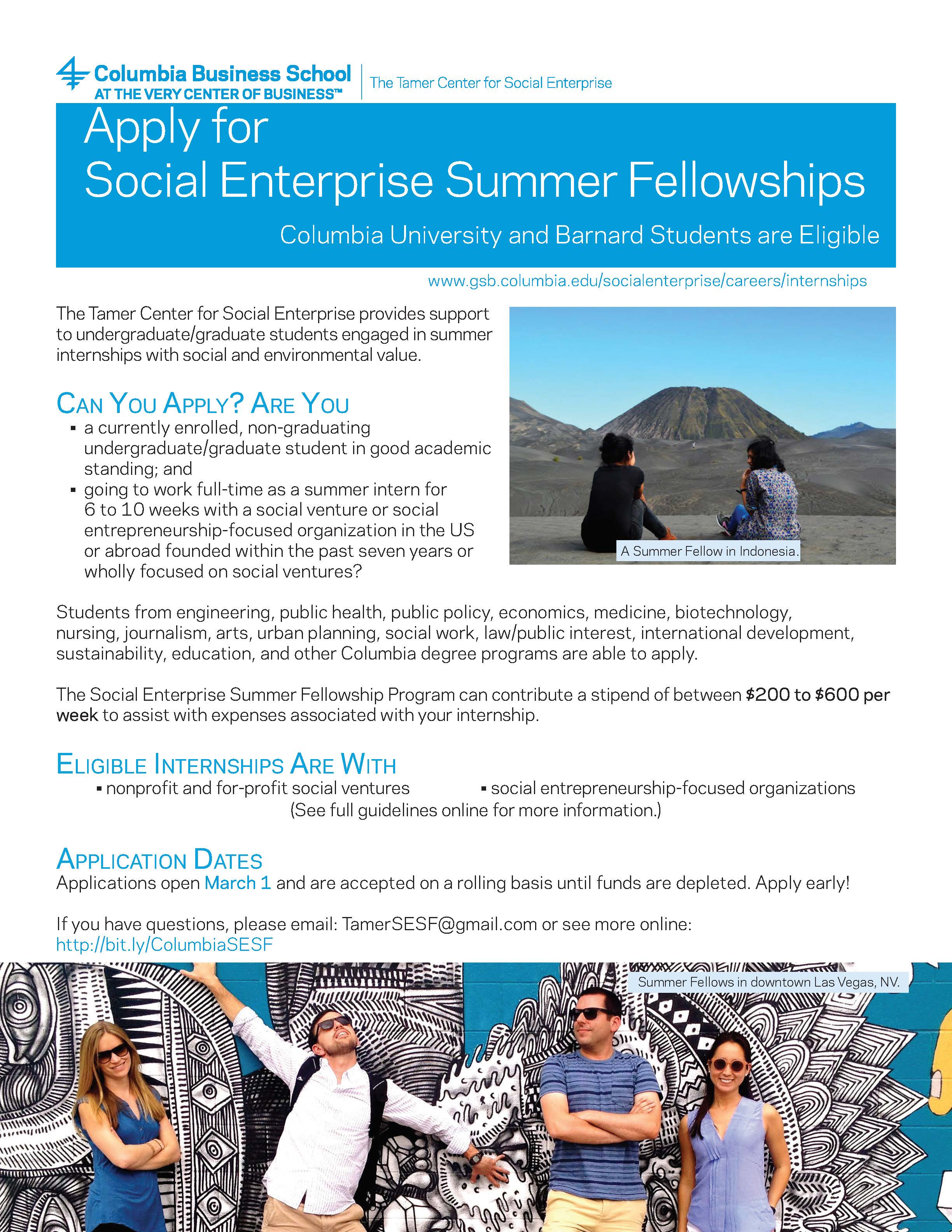 Click here for a more detailed flyer.