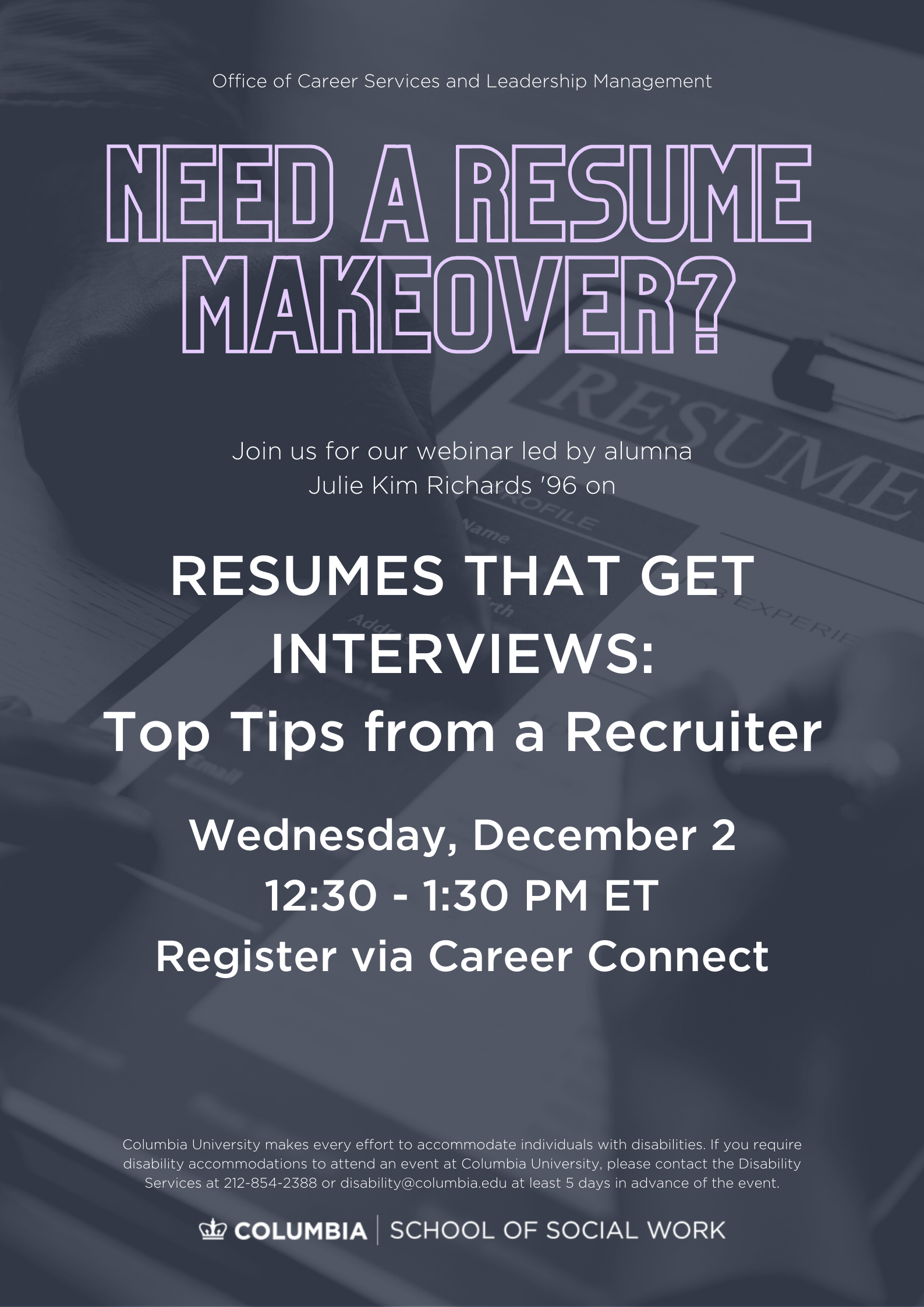 Looking to revamp your resume in preparation for your impending job search or internship placement?
Attend our upcoming resume webinar on Wednesday, December 2 from 12:30-1:30 PM ET led by alumna Julie Kim Richards '96, MSW New York Coordinator for Social Work p.r.n., a specialized social work staffing agency serving the New York City Metropolitan area.
At this event, you will learn:
What employers look for in resumes
How to effectively showcase your skills, experience, and value
Additional tips to make you stand out
Register here to receive a link to the webinar.
About Julie Kim Richards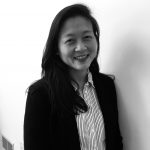 Julie Kim Richards is the New York Coordinator for Social Work p.r.n., performing the role of recruiter and temp assignment coordinator in the only staffing agency created exclusively for social workers by social workers. Julie's varied professional experience in multiple agencies and fields has driven her passion to help make the right fit for social workers and the settings where they work.
Julie's social work experiences include individual and group therapy, advocacy, and supervision in the areas of child and family services, developmental disabilities, substance use, and services in schools. She dedicated 14 years of her social work career to developing the programs of a New York City agency that provides linguistically and culturally-specific services to Asian survivors of domestic violence, human trafficking, and sexual abuse. As the Director of Programs, her accomplishments included nomination to Vice President of the Advisory Council to the New York State Office of Victim Services, and the development of: a women's wellness center, a legal services division, a digital art therapy youth program, and a training program—all achieved while maintaining high-quality services provided to over 600 women and children annually, including a hotline provided in over a dozen Asian languages. Julie has presented at numerous conferences on the topics of domestic violence and mental health in the Asian community, including a workshop provided at the U.S. Department of Justice Domestic Violence Summit. She has also taught the domestic violence practice course at Columbia University School of Social Work.