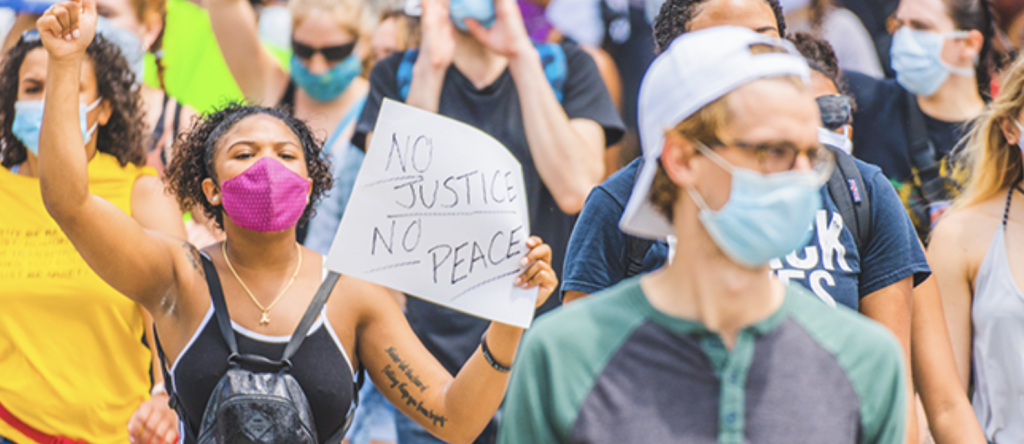 Update (6/9/20): The CSSW Action Lab (previously the CSSW COVID-19 Action Group), which aims to address anti-Black racism and other key social justice issues, has curated resources for engaging in anti-racist action.
Take a look at their website, in particular, their working document of action items, for educational resources, volunteer opportunities, and new advocacy initiatives that you can join.
---
We'd like to take a moment to acknowledge what a trying time it has been, especially for our Black colleagues, friends, students, and alumni, as we grapple with the continued manifestations of hate and injustice that seep through the fabrics of our society, both overtly and covertly. We too are outraged and heartbroken.
The lives of Ahmaud Arbery, Breonna Taylor, George Floyd, Sean Reed, and Tony McDade, and experiences shared by Christian Cooper and countless others–too many unnamed and unrecorded–remind us of the critical need to proactively engage in anti-racist action, in particular, action against anti-Black racism, both in our personal and professional lives.
Much of this work begins from within, including reflecting on our own knowledge, practices, and values. Below are links to resources that we have personally found useful in engaging in this work.
What tools and resources have been helpful in developing and enhancing your own anti-racist professional identities and practices? We invite you to share them with us by emailing [email protected].
In solidarity,
Tomomi and Rawlisha
Office of Career Services and Leadership Management
NOTE: The Columbia School of Social Work Council of Deans has issued a Call-to-Action to address anti-Black racism. Read their statement and co-sign here.