Careers Beyond the Postdoc:
May 31st, 2019 @ Alumni Auditorium, CUMC Campus (Organizers: Upasana Roy, Aditi Falnikar & Alex Karambelas, Research & Professional Development Committee) 
---
One of our CUPS flagship events, Careers Beyond the Postdoc, happened last Friday in the beautiful Alumni Auditorium. A full house with over 60 attendants and 25 speakers.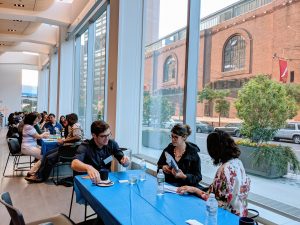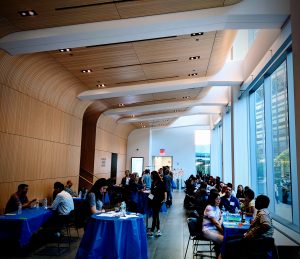 Careers Beyond the Postdoc' mission is to help connect current postdocs with future non-academic careers, including (among others): data science, regulatory affairs, medical writing, editing, scientific consulting, science outreach, biotech, tech transfer, and many more!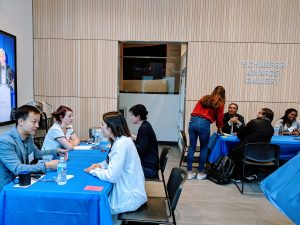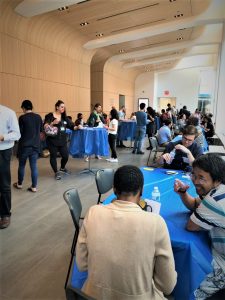 We invited 25 professionals to talk about their role and responsibilities and how they navigated their career path post-PhD. Held every two years, the event is always a huge success, bringing in a wide variety of professionals and interested postdocs across all Columbia campuses.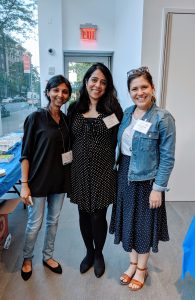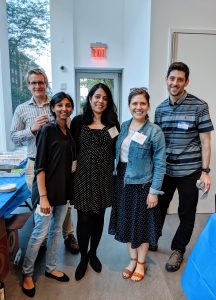 Warm thank you to all our speakers for sharing their experience with our postdocs!
Judith Absalon, Pfizer – Senior Medical Director
Yana Zorina, Acorda Therapeutics – Scientist-I
Corentin Moevus, C16 Biosciences – Scientist
Anil Vaidya, Pfizer – Director of Regulatory Affairs
Hui Wang, Regeneron – Manager, Regulatory Affairs
Chiara Bertipaglia, Zuckerman Institute – Scientific Program Manager
Joan Martinez, Columbia Technology Ventures – Technology Licensing Officer
Ananda Ghosh, NYU – Business Development Professional
Shachi Bhatt, Rockefeller Press – Scientific Editor
Alejandro Montenegro-Montero, Health Science Reports – Scientific Editor
Michelle Benson, Columbia University – Assistant Director for Research Integrity and Compliance
Shenell D. Evans, The Floating Hospital – Adjunct Professor of Clinical Psychology
Banke Fagbemi, New York Genome Center – Director of Business Development
Deb Aronson, Grey Health Group – VP, Medical Director
Ross Fadely, Insight Data Science – Data Scientist
Ken McCallum, Uncommon Goods – Data Scientist
Odaelys Walwyn, RockEdu – Scientist/Educator
Alfred Adomako, Lockwood Medical Communications Group – Associate Scientific Director
Christopher Aston, Columbia University EH&S – Associate Director
Peter Caracappa, Columbia University RSP – Chief Radiation Safety Officer
Daniel Lewis, Cello Health BioConsulting – Consultant
Malcolm Nason, BonBouton – VP R&D
---
For questions about this event or similar future events, please contact us: [email protected]