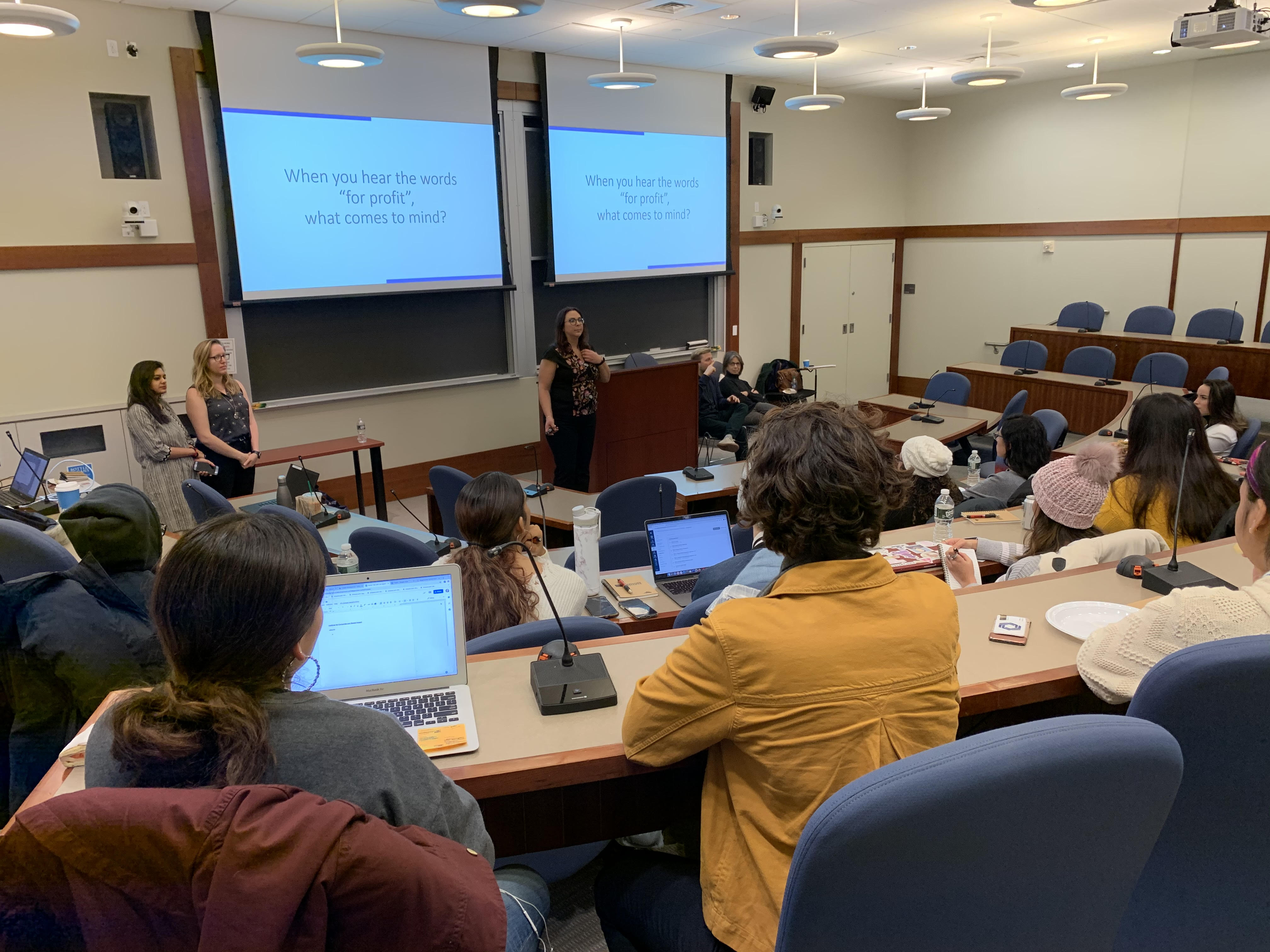 We were thrilled to welcome Dr. Joy Ippolito, a social work-trained Social Impact Investment Director, and her team members, Amber Porter, Venture Capital Associate, and Chaarvi Badani, Fall VC Associate and current Columbia SIPA student, for a talk about their work at the American Family Insurance Institute for Corporate and Social Impact last Wednesday!
Dr. Ippolito, Amber, and Chaarvi shared their varied paths to social impact investing and the ways in which they have brought their unique experiences and skill sets to this work. A few highlights from the discussion include the importance of:
Defining how you want to help people and make a difference in terms of concrete skills and expertise;
Taking the time to build the necessary content knowledge by working with different organizations and communities both on the ground and on a macro-level; and
Understanding and effectively communicating the value of these experiences and perspectives in advocating for meaningful and sustainable social change.
We are grateful to Dr. Ippolito, Amber, and Chaarvi, American Family Insurance, as well as Dr. Desmond Patton for making this event possible!
*If you missed the talk, a recorded and captioned video will be made available to students within the Document Library in the next few weeks. A copy of the presentation slides that provides an overview of AmFam's mission and investment focus areas has already been posted and made available in the Library.