The Office of Career Services and Leadership Management and Mental Health Caucus invite all interested students to attend Journey to the "C", a panel event featuring alumni from various clinical backgrounds and work experiences, on Wednesday, April 17 from 12:15 to 1:45 pm in Room 301. This will be a great opportunity to network in an intimate setting and gain insight into obtaining clinical licensure.
Speakers include:
Register via Career Connect
Light refreshments will be served.
Please reach out to Ashley Leeds at [email protected] with any thoughts, questions, concerns, dietary restrictions, or necessary accommodations.
INDIVIDUALS WITH DISABILITIES: Columbia University makes every effort to accommodate individuals with disabilities. If you require disability accommodations to attend an event at Columbia University, please contact the Office of Disability Services at (212) 854-2388 or [email protected] at least 5 days in advance of the event.
Speaker Bios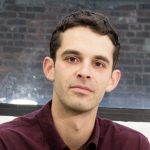 Ari Borinsky, LCSW '15
Psychotherapist at Insight Psychiatry & Psychotherapy
I was born and raised in suburban New Jersey. I attended undergrad at Vanderbilt University in Nashville, TN where I majored in Philosophy & Spanish Literature. After college I moved to Brazil where I taught English and studied Portuguese. I then joined the Peace Corps and served for two years in El Salvador. My title in the Peace Corps was a Rural Health & Sanitation volunteer although in essence my job description was that of international social worker. I now run a small non-profit that raises money for kids to attend college in El Salvador. See: www.elprogresoproject.org
I returned to the New York Metro area and attended law school for a brief period before dropping out and finding my career path as a social worker. At CSSW my first-year field internship was at a senior citizen community center in Brownsville, Brooklyn. My second-year internship was at the Roberto Clemente Center working as a bilingual family therapist. I took my social work licensing exam upon immediately graduating CSSW. I then spent one year working at the non-profit Partnership with Children which partners with NYC public schools and provides in-school counseling services. I then left for full-time private practice at a clinic in Jackson Heights, Queens called Dr. Szuster Psychiatry. I continue to work at Dr. Szuster's clinic twice a week and run my own private practice in Greenpoint, Brooklyn the other three days a week. I accrued all my necessary clinical hours and passed my LCSW in October 2018.
I have completed trainings in TF-CBT, Sensorimotor Psychotherapy and EMDR.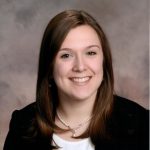 Jennifer Stefanik, LSW '17
DBT Therapist at Koch Center
Jennifer Stefanik, LSW, graduated from CSSW in May 2017, and while at CSSW, was a student of the CSSW Dialectical Behavior Therapy Training (DBT) Program directed by Dr. Andre Ivanoff. Jennifer's 1st year internship was at South Mountain Elementary School in the Maplewood/South Orange School District in New Jersey where she worked with students aged 7-11 on emotion regulation and social skills. Her 2nd year internship was at Long Island Jewish Zucker Hillside Hospital in Glen Oaks, NY and was through the DBT Training Program. While at Zucker Hillside Hospital, Jennifer provided outpatient DBT (individual and group) to adults dealing with chronic mental health issues, including borderline personality and emotion dysregulation.
Since graduation, Jennifer has been working towards her clinical licensure by working full-time for The Koch Center, a private group DBT practice located in New Jersey. Jennifer works as a DBT therapist for children, adolescents, families, and adults where her work consists of conducting individual DBT sessions, running DBT groups, and serving as a program coordinator for the DBT Child and Social Skills programs. Jennifer is passionate about providing clients and their families with psycho-education about Borderline Personality Disorder and DBT to help reduce the stigma of both personality disorders and mental health in general. Jennifer is hopeful towards obtaining her clinical licensure in early 2020. With clinical licensure, Jennifer plans to continue working with DBT populations, as well as expanding her practices to clients who typically do not have access to DBT. A long-term goal that Jennifer has is to open a DBT center within the tri-state area that takes insurance, and that follows the evidence-based DBT model to fidelity to provide more accessible treatment to mental health consumers who may not otherwise be able to afford treatment.
One piece of advice that Jennifer has for MSW students is to be proactive with LSW/LMSW licensure. Start applying for licensure early on in your 2nd year so that when graduation comes, you can already have most of the process complete, and can be ready to start any prospective job opportunities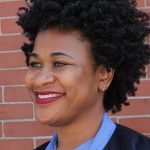 Tonia M. Spence, LCSW '02, MSEd
Senior Director of Early Childhood Services, the Jewish Board

Tonia M. Spence, LCSW, MSEd, believes in the power of healthy relationships in shaping young children's lives. She is a clinician, educator, presenter and advocate who has served children and families for 17+ years. As a new clinician, Tonia's passion to learn led her to a Fellowship program at Yale's Child Development Center Outpatient Clinic in New Haven, where she was able to strengthen her clinical understanding of young children. Being in New Haven, where the dichotomy of wealth and poverty was so evident, Tonia recognized how racial tension and stress added an additional layer to the trauma of the children and families she was serving. She understood that only with the additional lens of race, class and privilege could she truly serve children and families well.
Tonia is a leader in the field of zero to three who has worked tirelessly to integrate her knowledge as a social worker and educator into an interdisciplinary approach to teach clinicians, educators and students how to apply a lens of racial stress to assessing, diagnosing, and treating young children who have experienced trauma. She is passionate about supporting families through challenges and firmly believes that engagement is the foundation of social work.
Tonia holds a Masters in Special Education from Bank Street College of Education and a Masters in Social Work from Columbia School of Social Work. She is currently the Senior Director of Early Childhood Services at the Jewish Board (JB) and is a co-leader of the Administrators of Color group, where she works along with colleagues to impact all staff's racial literacy.