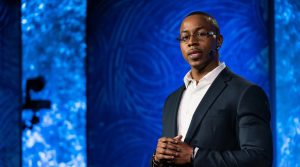 Center for Justice staff member, Jarrell Daniels, journey to the Ivy league was featured on the General Studies website.
Jarrell Daniels, a New York native and formerly incarcerated teenager, enrolled at the Columbia University School of General Studies during the fall of 2019, not too long after completing a six-year sentence on Rikers Island. Since his release, Daniels has become a prominent advocate for criminal justice reform through public speaking, research, and mentorship efforts.
To read the full article click here.