The Center for Justice established the Justice Research Fellows Award to support innovative research and scholarship in justice. The Justice Research Fellows Award celebrates the many new and cutting edge ideas coming out of the most creative and promising researchers who embody the future of justice. The Justice Research Fellows Award funds outstanding individuals to complete projects that advance reform, spur debate, and catalyze change on a range of issues facing the U.S. criminal justice system.
Current Justice Research Fellows
Ronald Day
Ronald F. Day is Associate Vice President of the David Rothenberg Center for Public Policy (DRCPP) at the Fortune Society, where he oversees advocacy efforts to reduce reliance on incarceration, promote model programing for the incarcerated population, change laws and policies that create barriers for successful reintegration, and foster a just and equitable criminal justice system. He is passionate about reentry, reducing recidivism, promoting desistance, dismantling mass incarceration, and addressing the stigma of incarceration. Ronald formerly served as the Director of Workforce Development for the Osborne Association, where he managed youth and adult job training, placement, and mentoring programs. Ronald has been the recipient of several awards, including the Citizen's Against Recidivism Bridge Builder Award. Ronald is the host of Fortune's original show Both Side of the Bars on Manhattan Neighborhood Network. He has spoken on dozens of panels relating to criminal justice issues, and has been featured in documentaries on access to education and incarceration's stigma. Ronald is Fortune's representative on numerous coalitions, including but not limited to: New York Reentry Education Network (NYREN), Education from the Inside Out (EIO), Coalition of Reentry Advocates (CoRA), and Coalition of ATI/Reentry and Victims' Advocates (CAVA). Ronald has a Master's in Public Administration from Baruch College (CUNY). He is a criminal justice doctoral student at the CUNY Graduate Center / John Jay College of Criminal Justice and an Adjunct Instructor at John Jay.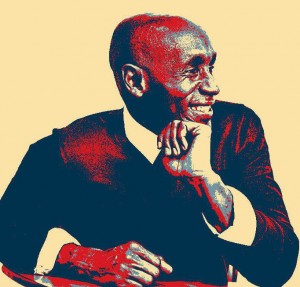 Kirk James
Dr. Kirk Anthony James is a Human Rights activist dedicated to the dream of a better world. He is a national speaker, writer and activist. His primary work focuses on ending mass incarceration and other dubious contemporary manifestation of the "black codes"— of which, the great African American Historian, W.E.B. Du Bois, likened to "neo slavery".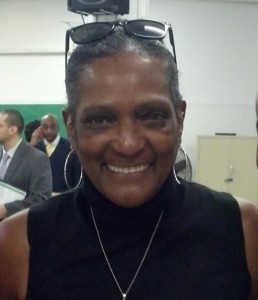 Robin McGinty
Robin McGinty is a Doctoral student at the CUNY Graduate Center's Earth and Environmental Science (Geography) PhD program. Ms. McGinty received her BA from Antioch College and holds a Master of Public Administration (MPA) degree from Bernard M. Baruch College School of Public Affairs (SPA). With a concentration in Health Care Policy, Ms. McGinty's Capstone thesis was entitled "Unlocking the Potential of Reentry or Recidivism by Default: Expanding the Reentry and Community Reintegration Paradigm," which examined the reentry and community reintegration continuum through the lens of the Project Path to Recovery program, a gender-specific reentry initiative designed to assist and support homeless, justice-involved women navigate the landscape of reentry and community reintegration in New York City.
In addition to having served as a Research Associate with Columbia Law School's Center for Institutional and Social Change (CISC), Ms. McGinty has worked with an array of non-profit institutions and community-based organizations in New York City in various capacities. Among such is The Correctional Association of New York's Women in Prison Project (WIPP), where Ms. McGinty worked as a Policy Researcher for WIPP's Reproductive Health Justice Project, including contributing to WIPP's publication "A Place to Call My Own," which highlighted the systemic challenges formerly incarcerated women face when accessing housing. For several years, Ms. McGinty also served as an Editorial Producer for "On The Count: The Prison and Criminal Justice Report," a public affairs program produced by formerly incarcerated individuals airing weekly on WBAI 99.5 FM in New York City.
Ms. McGinty has been an invited guest lecturer and panel participant at several venues, including New York University Wagner School of Public Service, New York University Silver Center for Arts and Sciences, Columbia Law School, Columbia University Mailman School of Public Health, Columbia University School of Social Work, Columbia University School of Continuing Education/Narrative Medicine, Teacher's College, City College of New York, New York Academy of Medicine, Rockefeller University and The Schomburg Center for Research in Black Culture. Most recently, Ms. McGinty participated in a dialogue convened by the Center for Justice at Columbia University in collaboration with The Heyman Center for the Humanities entitled "Reimagining Justice: Narratives of Inclusion."
Long interested in the geographies of mass incarceration and imprisonment, and the intersectionality with U.S. prison expansion, Ms. McGinty's current research examines the phenomena of mass incarceration and imprisonment as becoming a permanent and critical fixture on the U.S. domestic landscape.