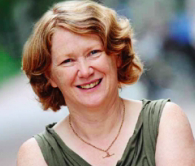 Geraldine Downey, PhD, Director, Center for Justice; Robert Johnston Niven Professor of Humane Letters in Psychology – Columbia University.
Dr. Downey has worked on and taught about issues related to incarceration since the 1970s. This work included a study of the first cohort of youth placed on probation in Ireland, co-directing a Mother-Child Visitation at Huron Valley Correctional Facility, Michigan, and teaching in several prison college programs, including Sing Sing, Bedford Hills and Taconic Correctional Facilities in NYS. Professor Downey has been chair of the Columbia Psychology Department, Vice-Provost for Diversity Initiatives, Vice-Dean of Arts and Sciences, and Dean of Social Sciences. She is a member of the Faculty Working Group of the Atlantic Fellows for Racial Equity, the Faculty Steering Committee of the Holder Initiative for Civil and Political Rights, and the University Task Force on Just Societies. She is a recipient of the American Psychological Association Mentor Award. Her work on the causes and consequences of social exclusion and rejection is internationally recognized and she has received funding from NIMH, the Guggenheim Foundation, the Russell Sage Foundation, and the W.T. Grant Foundation. She is currently studying how identities of hope (e.g., the student identity) can transform the narrative about people deemed rejectable (e.g., people with a criminal conviction). For Geraldine's talk on education in prison see:
Geraldine Downey's Talk for Why Education Matters: Talks@Columbia.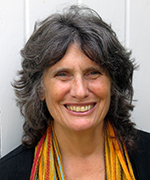 Kathy Boudin, Ed.D, Co-Director and Co-Founder, Center for Justice; Director of the Criminal Justice Initiative; Adjunct Lecturer, School of Social Work – Columbia University
Dr. Boudin's work focuses on the causes and consequences of mass incarceration and the development of strategies to transform the current criminal justice system in the United States and to deal with the day-to-day damage that the system has caused. Dr. Boudin, working with other women with whom she was incarcerated during her 22 years in prison, focused on strengthening mother-child relationships across the separation of incarceration including building the Teen Time program; bringing back college to Bedford Hills after the ending of the Pell grants; and on the HIV/AIDS epidemic. Since her release from prison in 2003, her projects include: founding the Coming Home Program at the Spencer Cox Center for Health, Mt. Sinai-St. Luke's, NYC, that provides healthcare for people returning from incarceration; developing a restorative practice program inside prisons for long-termers many of whom were sentenced as juveniles and working on a policy initiative to release aging people from prison and to reform parole policies system. Her work is based on participation and leadership by those who are most deeply affected by the issues. Her publications have appeared in such journals as The Harvard Education Review; Journal of Corrections Education; Women and Therapy; and Columbia Journal of Gender and Law; Liman Report of Yale Law School; and she is editor and co-author of the book, Breaking the Walls of Silence: AIDS and Women in a New York State Maximum Security Prison. Her research areas have included the impact of higher education on incarcerated women; the recidivism rates and life experience of people serving long sentences and parole policy; and the experience of adolescents with incarcerated mothers and the role of peer support. She received her undergraduate degree from Bryn Mawr College, her master's degree from Norwich University, and her doctoral degree from Columbia University Teachers College.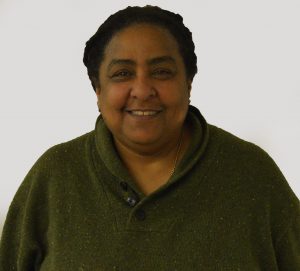 Cheryl Wilkins, MA, Senior Director of Education and Programs, Center for Justice; Adjunct Lecturer, School of Social Work – Columbia University
Cheryl is the Senior Director of Education and Programs at Columbia University's Center for Justice where her work is committed to reducing the nation's reliance on incarceration, developing new  approaches to safety and justice, and participating in the national and global conversation around developing effective criminal justice policy. Cheryl is also an adjunct lecturer at Columbia University School of Social Work and has been instrumental in developing the Justice in Education Prison Program and Women Transcending. Cheryl sits on the board of the Alliance for Higher Education in Prison, the Community Collaborative Research Board at Columbia University, NoVo's Women's Building Advisory Circle, the Fortune Society, and serves as a key partner with the Women & Justice Project. She is the recipient of the Brian Fischer Award, Davis Putter Scholarship, the Sister Mary Nerney Visionary Award and the Citizens Against Recidivism Award.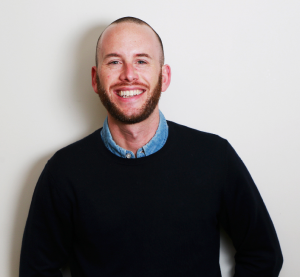 Cameron Rasmussen, LMSW, Program Director, Center for Justice; Adjunct lecturer at the School of Social Work – Columbia University
Mr. Rasmussen has worked in program development, program management and direct service with individuals, families and communities impacted by incarceration and the child welfare system for more than five years. He is committed to reimagining our responses to human behavior and pathways to social justice and to contributing towards the larger movement of an anti-oppressive and anti-criminalization social work practice. At the Center for Justice, he has helped to develop and manage a wide array of programming including the Rikers Education Project and the Beyond the Bars Fellowship, and is one of the lead organizers of the annual Beyond the Bars Conference. Before joining the Center, he co-developed and coordinated the Televisiting Program for Fathers at the Osborne Association, a program that allows children to video visit with their incarcerated fathers. He received his master's degree in Social Work from Columbia University.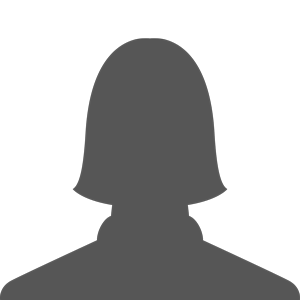 Claudia P. Rincón, PhD, Associate Director of Operations and Evaluation, Center for Justice – Columbia University
Dr. Claudia Rincón is the Associate Director of Operations and Evaluation at the Center for Justice where she is responsible for developing a framework for strategic planning and evaluation for the Center's programs and initiatives, and for formulating, developing, and implementing strategies to ensure the sustainability of high quality programs. She also helps manage the Prison Education Program. Before joining the Center, Claudia worked at the Girl Scout Research Institute, part of Girl Scouts of the USA, where she led a team that conducted the evaluations of grant-funded initiatives and sponsorships and provided evaluation support and resources to the national office and staff at its 112 national affiliates. This work built staff members' capacity to appreciate the value of systematic data collection and program evaluation, design sound evaluation plans, collect and analyze information, and share findings in ways that inform program development and improvements and future strategy. Over the years, Claudia has also worked with a number of national and international organizations in the areas of needs assessment and program development and evaluation, as well as in academic research. Much of her work has focused on identifying and understanding factors that promote and interfere with individuals' abilities to access and utilize internal and external resources in a manner that allows them to lead healthy and productive lives. In her work, she seeks to understand the implications of program evaluation data in the context of local communities, socio-economic realities, and public policies that may affect programs goals, content, implementation, and impact.
Pastor Isaac Scott, Arts & Communications Coordinator, Center for Justice – Columbia University
Pastor Isaac Scott is an award winning Human Rights Activist. As the founder and lead-artist for The Confined Arts, he spearheads the promotion of justice reform through the transformative power of the arts. His research at Columbia University investigates the use of humanizing language, representative imagery and depictions of people in prison to decrease punitive triggers in the US criminal justice system.  Pastor Scott's passion for equal human rights runs deep, and comes as a result of being directly affected by the criminal justice system and its disenfranchising nature. Since returning to society in 2013, Pastor Scott has combined fine art and graphic design to change the existing negative narratives of people in prison and of those formerly incarcerated. Under Scott's leadership, The Confined Arts has connected the personal experiences of, currently and formerly, incarcerated individuals to the struggles of impacted families, since 2014. Through The Confined Arts, Pastor Scott has organized art exhibitions, poetry performances, and storytelling projects to interrogate and bring about awareness around several important issues, such as juvenile justice, solitary confinement, prison conditions, the rising rate of women in prison and the media's role in shaping public perception. As a result of the impactful work of The Confined Arts, Pastor Scott received the 2018 Change Agent Award from the School of General Studies at Columbia University, where he currently studies film and media as a Justice in Education Scholar.
Today, Pastor Scott holds the esteemed title of Associate Pastor at God's Touch Healing Ministry, located in East Harlem, NY, where he has founded a prison ministry and is secretary of the Homeless Prevention Committee. Pastor Scott also retains the position of the Arts and Communications Coordinator at the Center for Justice, at Columbia University. His work there includes research, public speaking, and managing the center's public outreach. As a Certified Producer at Manhattan Neighborhood Network, Pastor Scott currently studies filmmaking in order to pursue his ambitions for producing worldwide content that honestly represents the true, lived narratives of stigmatized people. He believes that art, in every form, can and does, effectively change perceptions and conquer stigma. Through his own lived experience, Pastor Scott personally understands the need for realistic representations of individuals, like himself, convicted of a crime in the past. Pastor Scott also understands, the healing power of the arts; it holds the power to transform both the artist and the audience. Pastor Scott now stands in a position to assist those artists following behind him. He has dedicated his life to using his creativity, in every way possible, to continue educating and promoting change. CLICK HERE TO LEARN MORE ABOUT THE CONFINED ARTS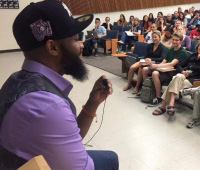 Richard Roderick, Program Coordinator, Justice-in-Education Initiative
Richard, is the Program Coordinator for the Justice-in-Education Initiative and a Community Outreach Fellow. He holds a BA in Sociology from Pitzer College and plans to pursue his doctorate degree in Sociology, with a focus on the nexus between our Public Education System and the Criminal Justice System. He is also one of the featured persons in the 2014 documentary, Cooler Bandits. The film follows the unfathomable journeys of three of his friends and himself as they cope with the harsh realities of prison life, its impact on their families and friendship, and their struggle to reintegrate back into a world that is vastly different from the one they left nearly 20 years ago. In his free time Richard enjoys reading, writing, and exploring his new found home of New York City.
Shawnda Chapman Brown, Co-Director, Beyond the Bars Fellowship Program, Center for Justice – Columbia University.
Shawnda Chapman Brown is a co-director of the Beyond the Bars fellowship program at the Center for Justice.  The fellowship is an intentional and experiential learning community that aims to support the growth and leadership of up and coming social justice advocates. The Fellowship offers students and community members an opportunity to develop a deeper understanding of mass incarceration and social change; and to collaborate with social justice organizers, activists, and academics to plan the annual Beyond the Bars Conference. In collaboration with the program director and program coordinator, her work includes curriculum development, facilitation of seminars as well as co-developing, implementing and coordinating fellowship activities. A former Beyond the Bars fellow herself, Shawnda is also an experienced research and policy professional who has broad experience developing as well as implementing research, monitoring and evaluation materials both domestically and internationally. Partially based on her own experiences with the juvenile justice system, her work has focused racial justice, gender justice, and understanding the ways girls of color get pushed into the criminal justice system.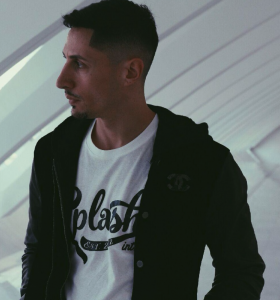 Christopher Medina-Kirchner, Senior Research Assistant, Center for Justice – Columbia University.
Christopher Medina-Kirchner graduated from the University of Wisconsin-Milwaukee in 2014 with a B.A. in psychology. Through research projects as an undergraduate, he began to notice how misinformation about the neuropsychopharmacological effects of drugs has contributed to high incarceration rates. After finishing his undergraduate studies, Christopher enrolled in a science postbac program at Columbia University under the mentorship of Professors Carl Hart and Geraldine Downey, who are researching issues related to substance use, drug policy, and social justice. In 2016, Christopher received the "Beyond the Bars" Fellowship, which afforded him an opportunity to participate in research projects aimed at increasing our understanding of hyper-incarceration and factors that will reverse this situation. This same year, Christopher co-founded the Directly Impacted Group, an organization of formerly incarcerated students aiming to increase the retention of former prisoners on college campuses. In 2018, Christopher began the Ph.D. program in neuropsychopharmacology at Columbia University. His main research interests are the discrepancy between empirical information about drugs, drug policy and the enforcement of these policies.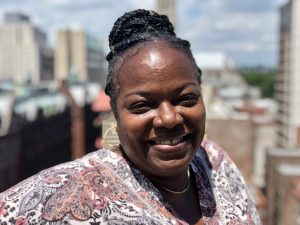 Greer Ellis, Program Coordinator – Project Reset / Everyday Restorative Justice
Greer Ellis is an activist and advocate for human justice.  At the Center for Justice she works as the Program Coordinator for Project Reset, a new early diversion program in collaboration with the Osborne Association for people arrested for the first time.  She facilitates weekly Restorative Justice Workshops.  Those completing the workshop will have their cases dismissed without prosecution.  She also runs a peacemaking circle at her church in Harlem for returning citizens and those impacted by mass incarceration. Prior to coming to Columbia University, she served as a Team Leader at the Fortune Society, supervising discharge planners on Riker's Island.  She was also the Project Coordinator at FACES NY Inc., where she ran a program for women who experienced trauma. For seventeen years, she worked in various roles at Fordham Law School's Clinical Education program. Greer Ellis received her Bachelor's degree from Spelman College in Atlanta, Georgia and her Master's degree in Social Work from Fordham University Graduate School, the Lincoln Center campus. Her specialization was Law and Social Work.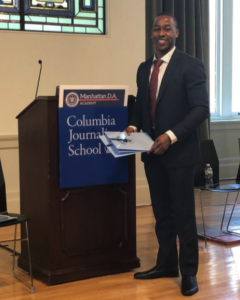 Jarrell E. Daniels, Research Assistant
Jarrell E. Daniels is a research assistant at the Center For Justice at Columbia University, where his main focus is on understanding how mass incarceration and criminalization impact minority communities. He is particularly interested in working with others in academia, government, civil society and affected communities to create a new vision for the criminal justice and ultimately shape policies that help individuals, families and communities thrive. Jarrell is a Friends of the Island Youth Leadership peer mentor and a member of the 2018 Justice-In-Education Scholars cohort at Columbia University. Since his release from prison, he has become a sought after speaker on college campuses, where he has shared the experiences that led to his incarceration and that of others from similar communities. Through his work with the community, he offers disciplined advice for at risk and troubled teens re-emerging from Rikers Island and juvenile detention centers throughout NYC.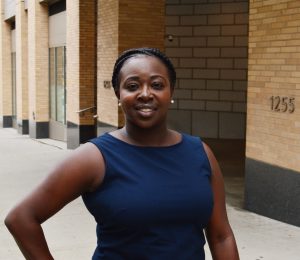 Latisha Morris, Program Coordinator, Women Transcending Initiative
Latisha Morris is the program coordinator for the Women Transcending Initiative of the Center for Justice at Columbia University. She is a fierce advocate for abolishing incarceration for women and girls and relies on her expertise as a formerly incarcerated woman to shift the culture of how society thinks about people in prison. She is a key member of the Women and Justice Project, a justice advisory committee member for the New York Women's Foundation Criminal Justice Initiative and an alumna of the Hour Children Working Women Re-entry program. Latisha has presented on issues of gender-specific prison conditions for a wide range of audiences including Feminist Summer Camp, Colgate-Palmolive, Deloitte and Trinity Wall Street Church. She has also been featured on media publications such as The Grio, NY1's InFocus with Cheryl Wills and Inside with Errol Lewis. In addition, Latisha is a Justice-in-Education Scholar at Columbia University and currently studying to obtain her college degree.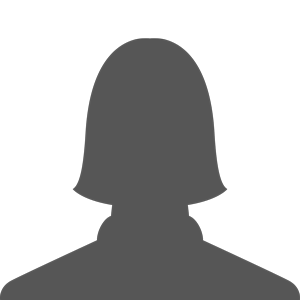 Nicole Delgadillo, Program Coordinator