CUPS very first Art outing – Whitney Museum:
May 24th, 2019 @ Whitney Museum (Organizer: Dhru Deb, Networking & Community Building Committee) 
---
A couple weeks ago, CUPS launched "CUPS HEART", a series of CUPS-organized visits for postdocs to the most distinguished art museums and galleries in New York City!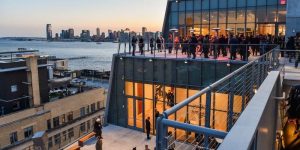 A few of us headed downtown to Chelsea to the iconic Whitney Museum. On Friday nights they have a great "Pay as you wish" deal from 7pm-9:30pm.
There were many interesting exhibitions, the coolest one was called "Spilling Over: Painting Color in the 1960s" – which was a collection of paintings from the 60s that used bold & intense colors to activate perception and articulate new questions "specifically its relation to race, gender, and the coding of space."
We also got to enjoy the stunning views of Hudson river and High Line from the open terrace!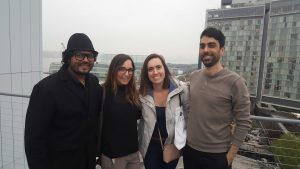 Stay tuned for more CUPS art events this year! – Contact Dhru for any questions or suggestions.