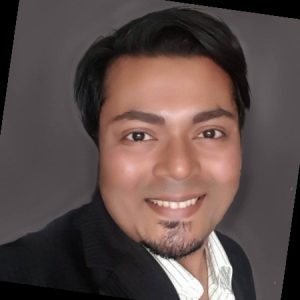 To kick off CUPS' series on Science Stories, we are delighted to host Dhru Deb, Postdoctoral Research Scientist in Biomedical Engineering here at Columbia University. In addition to his role as a scientist, Dhru is also a visual artist with a passion for combining art & science. Below, you will discover's Dhru's first science cartoon inspired by his work as a cancer researcher. Dhru tells us here what inspired him this piece:
In a nutshell, what does your research focus on in the lab?
My goal is to engineer bacteria known to selectively reside inside tumors to secrete therapeutics and molecules that would attract our immune cells and kill the tumors.
What were your sources of inspiration for creating this Science Story?
My inspiration for this piece is three-fold:
A Graphic SciComm workshop delivered by Dr. Matteo Farinella and organized by CUPS added fuel to the fire as I have always been interested in exploring the connection between science & art and being supported by mentors such as Dr. Tal Danino at CU
The work of Julia Wertz (Illustrator for the New Yorker and Harper's Bazaar) and Paula Scher (Graphic Designer at Pentagram)
My personal, absolute disdain for the dryness and overuse of infographics in the field of Scicomm
 Do you already have experience with creating Science Stories, graphical in this case? What would be your advice for people just trying it out for the first time?
I have experience in making graphic novels, sequential art and creative writing. But, this is my first data comic. My advice for others – try to find metaphors that people outside scientific research would be familiar with and never be patronizing.
To find out more about Dhru's work, click here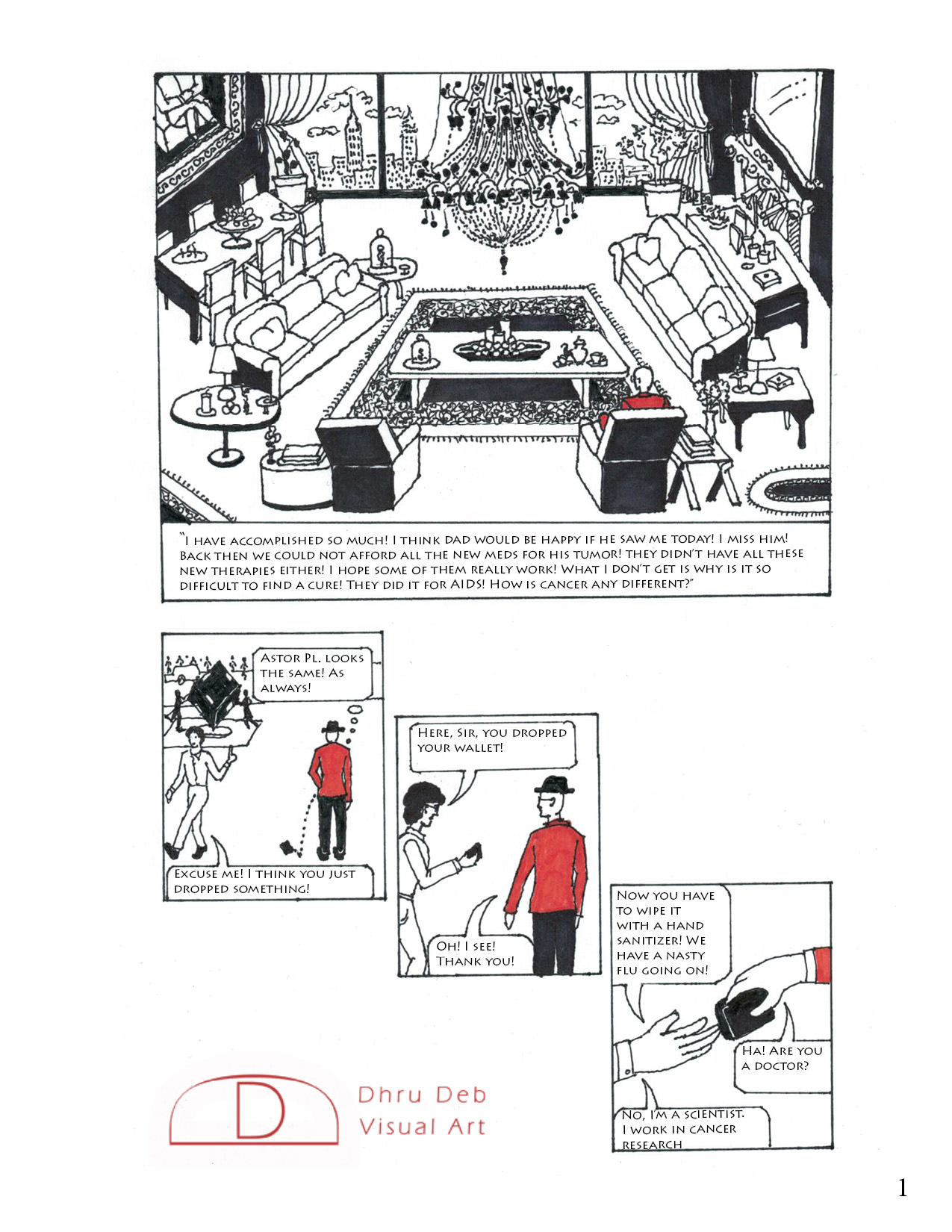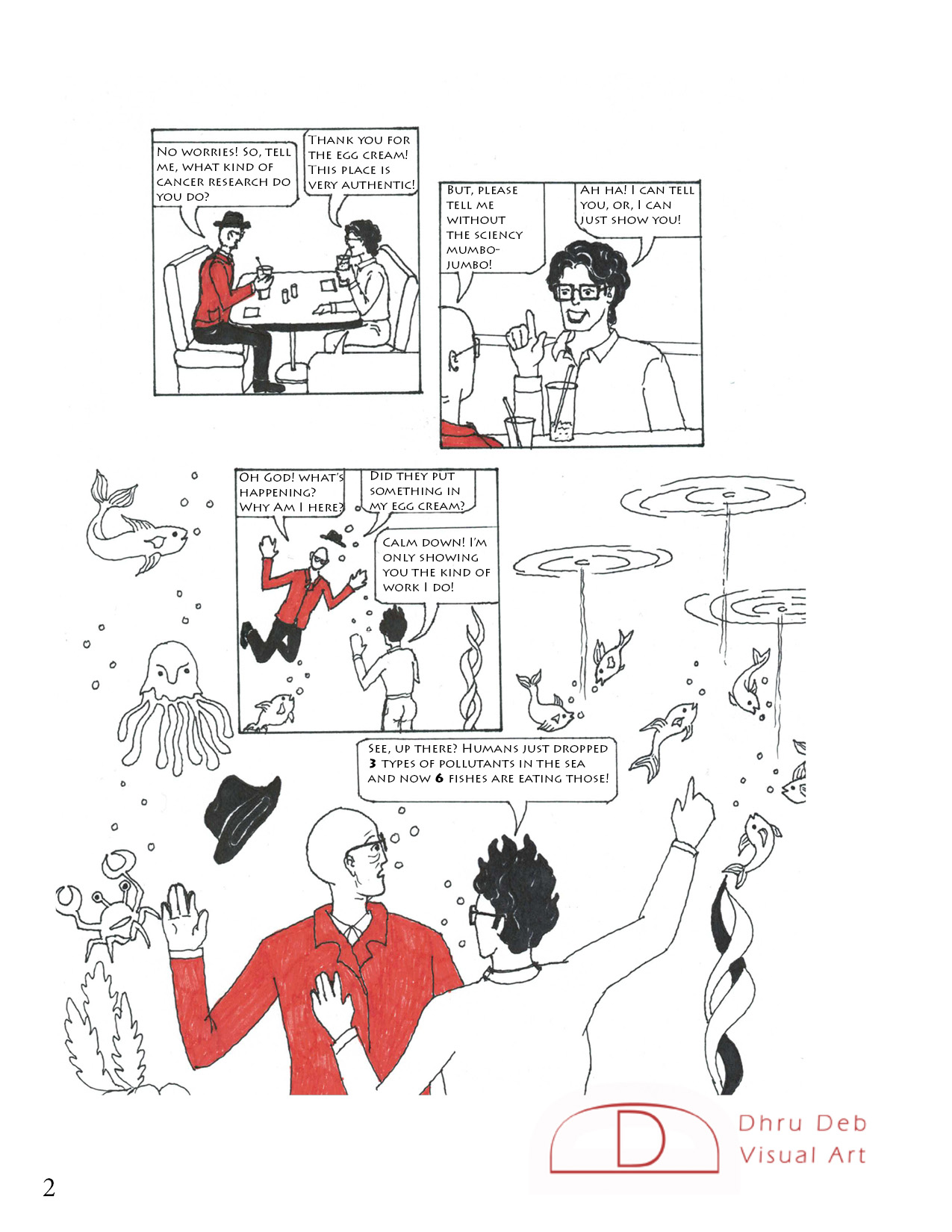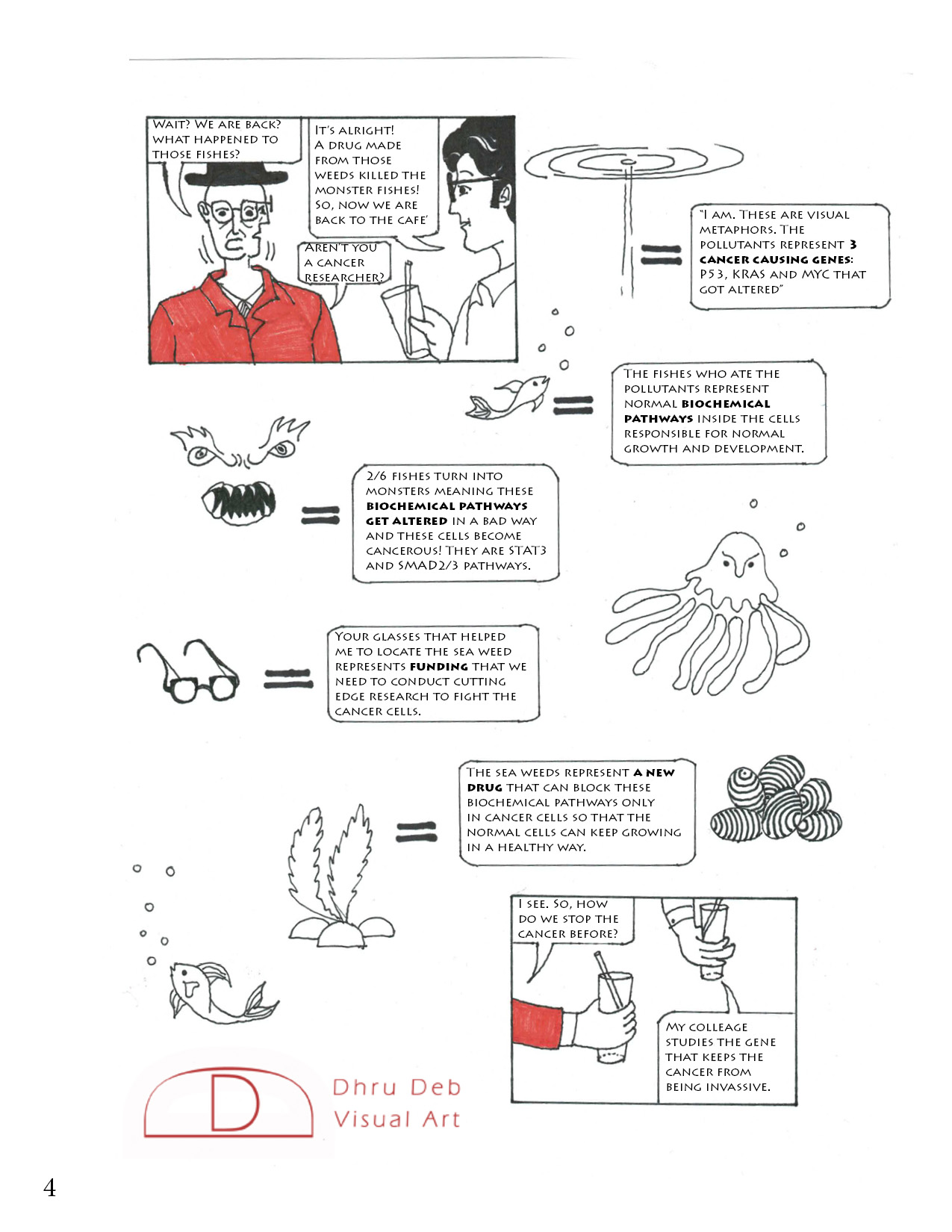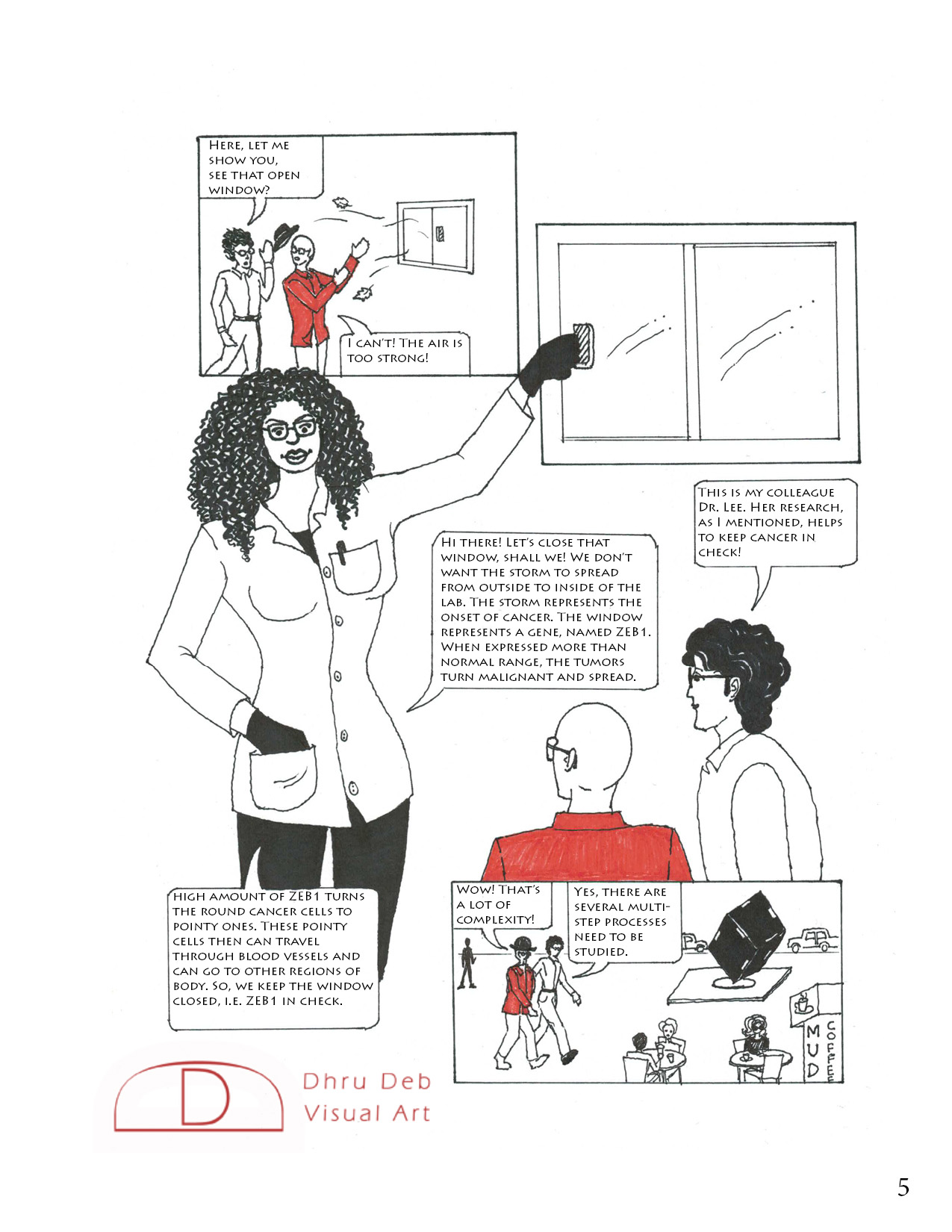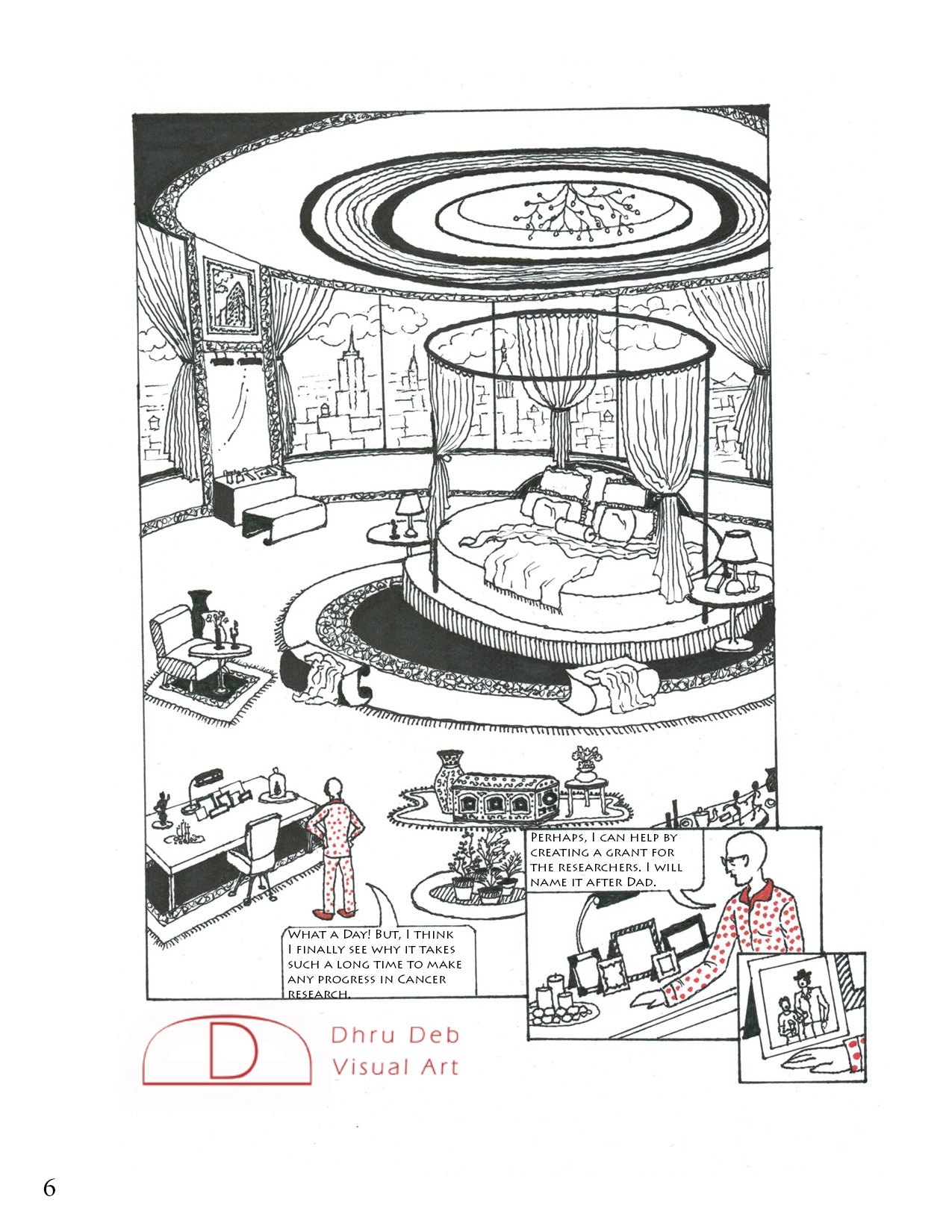 Written & Graphical content created by Dhru Deb.