Shared by Shanequa Moore, LMSW '10:
Hear from a panel of social worker candidates who are running for public office in the 2021 election on why it is essential to elect Social workers into public office.
Featuring LMSW Candidates for City Council, Shanequa Moore '10, Abigail Martin '06, Ingrid Gomez, and Tricia Shimamura, and Candidate for NYC Mayor, Dianne Morales '93.
Tuesday, March 16, 2021 at 6:30 PM
Register here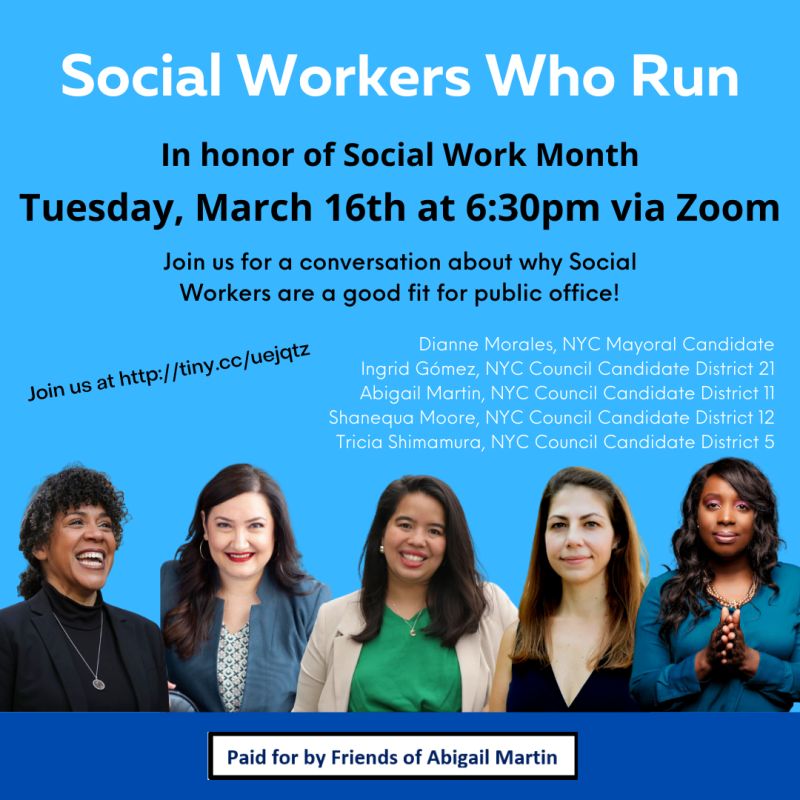 Hosted in partnership with Social Workers in New York City Running for Public Office in Honor of Social Work Month.