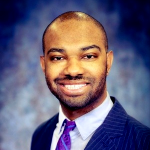 Tell us about your career journey.
When I graduated from Washington University in St. Louis with a Bachelors in Psychology, I was still unsure what I wanted to do. I decided to participate in an AmeriCorps program, The Choice Program, serving youth with justice-system involvement in Baltimore. This experience was tough, but incredible, because it showed me all the skills I lacked to do the type of work I wanted to do with the kids there. I decided that pursuing an MSW at Columbia would be the best path for me to gain those skills.
I currently work for the Mount Sinai Health System as a Program Coordinator in the Care Management Program. Care Management employs social workers, care coordinators, nurse clinical coordinators, and others to carry out the population health goals of the health system. As Program Coordinator, I provide clinical supervision for the social workers and care coordinators providing direct services to patients. This is an aspect of my work that I love most, because it allows me to stay connected to the direct work, flex my clinical muscles, and support my supervisees' professional development and growth, which is always inspiring.
I also plan and develop workflows and initiatives to better engage patients in meaningful care. For example, Mount Sinai has recently partnered with a new insurance provider serving those with Medicare and Medicaid. In this initiative, I create reports, present data to health system and insurance administrators, and work closely with the insurer to meet standards set forth by the Center for Medicare and Medicaid Services, while setting up best practices to facilitate the most efficient and patient-centered interventions.
I love being able to effect change in healthcare through this work. My goal is to use the lessons learned working in a large health system to make broader changes in healthcare, especially seeing the systemic constraints placed on hospitals and patients that exacerbate healthcare disparities. I recently published an article on the subject of these disparities in the International Journal of Aging and Society (now known as the International Journal of Aging and Social Change), titled "Seeing Healthcare through a Social Work Lens: Tackling Disparities and Inequalities for the Elder African American Male".* I have also had the opportunity present at conferences around the world and look forward to continuing to advocate for improved access to healthcare, quality of care, and health outcomes, particularly among underserved populations.
How did your experience at Columbia impact your career trajectory?
My time at Columbia prepared me for much of my journey at Mount Sinai. In addition to developing critical clinical skills as an intern at IMPACCT Brooklyn (formerly Pratt Area Community Council) and Memorial Sloan Kettering Cancer Center, I was involved with many of the caucuses and that allowed me to interact with people with varying experiences and points-of-view, often times different from my own. I have reflected on those experiences to develop better relationships with my supervisees, colleagues, and leadership. This also prepared me to take on more leadership roles.
I also worked on a research team with a post-doc focused on juvenile justice and planning. Working with her rekindled an interest in writing and caused me to be more thoughtful about the problems beyond my day-to-day work. Though I'm not completely sure what is next in my future, the curriculum and wide range of concentrations and fields of practice showed me the vast array of opportunities I can pursue as a social worker.
What knowledge, skills, and abilities have been critical for success in your roles?
Flexibility is the first trait that comes to mind in terms of being successful in the health system, as protocols and workflows may frequently change to meet the needs of the larger health system. Being willing to take risks and volunteer for new pilots and initiatives — understanding you will have to build some of the structure as you are doing the work — is what leads to new opportunities for success and growth. In general, you must have a wealth of empathy and be able to use your clinical skills in creative ways.
What advice do you have for students and fellow alumni?
Take advantage of your opportunities when they come, understanding that there will be times where you feel like you aren't ready or prepared for the moment. It might be uncomfortable, but you can always grow from these experiences.
*This article received the International Award for Excellence for Volume 7 of the journal.