The ACS Division of Prevention Services invites graduating BSW and MSW students to meet with representatives from prevention service agencies servicing all five boroughs within New York City. Employers include Good Shepherd Services, Seamen's Society for Children, JCCA, New Alternatives for Children, and more.
Bilingual students are especially encouraged to attend.
DATE: April 16, 2019
TIME: 11:45 am – Registration Opens; 12:00 pm – 2:00 pm – Career Fair
LOCATION: Nicholas Scopetta Children's Center – 492 1st Avenue, New York, NY 10016
This is a no cost, FREE event. If you have additional questions, please feel free to reach out to [email protected]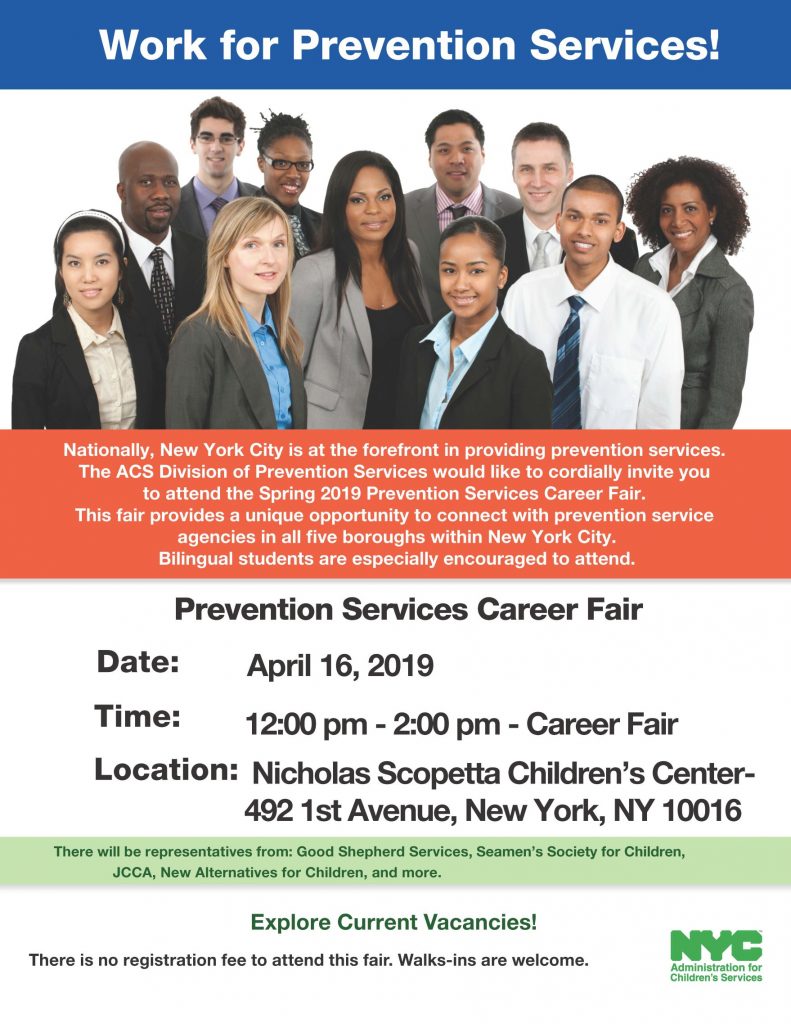 Nationally, New York City is at the forefront in providing prevention programs to support families. ACS has steadily increased the availability of prevention programs to include evidence-based models that are shown to improve overall child and family well-being. Thousands of families are receiving intensive counseling services tailored to their needs. Services such as parenting coaching, helps parents cope with the pressures they face to raise healthy children.