Interested in learning about careers in corporate social responsibility? See below for a great panel organized by SEA Caucus Leaders, featuring the following guest speakers.
Event: Corporate Social Responsibility Panel
Date/Time: Wednesday, March 4 @ 8 PM
Location: Room C06
Edgar Avalos '16, Senior Program Associate, Youth & Workforce Initiatives – Global Philanthropy, JPMorgan Chase Foundation
Veena Jayadeva, Director of CSR, Guardian Life
Lisa Meng, Corporate Social Responsibility – Societal Impact, Verizon
Nicoletta Bumbac, Corporate Social Responsibility (CSR) Analyst, JetBlue
Wine and cheese will be provided.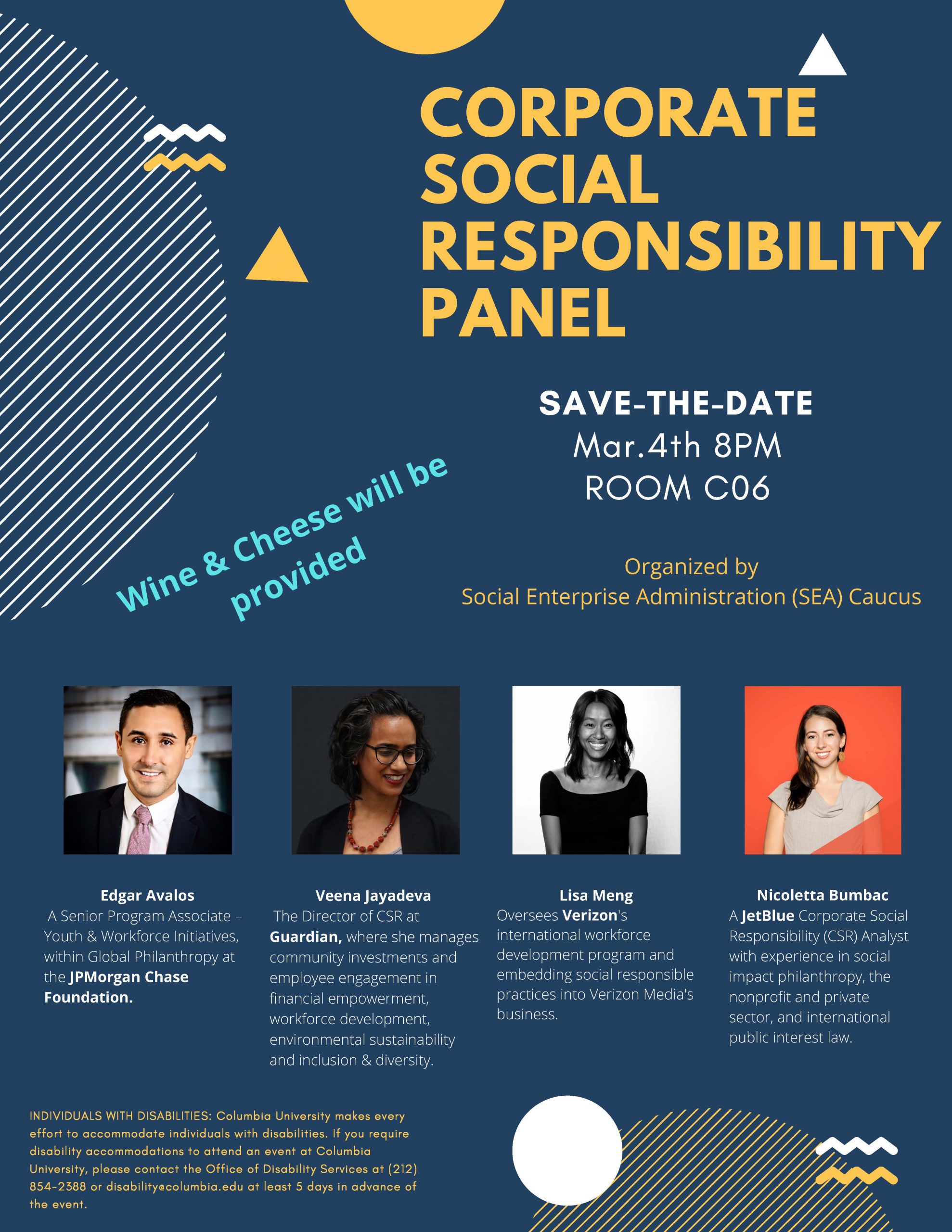 INDIVIDUALS WITH DISABILITIES: Columbia University makes every effort to accommodate individuals with disabilities. If you require disability accommodations to attend an event at Columbia University, please contact the Office of Disability Services at (212) 854-2388 or
[email protected]
at least 5 days in advance of the event.