Women in Science Panel and Networking Reception
August 28th, 2019 @ VEC, CUMC Campus (Organizers: Aditi Falnikar, Jami Jackson Mulgrave, Upasana Roy, JJ Teoh, Gagan Sidhu, Research & Professional Development Committee) 
---
The Women in Science Panel hosted by the CUPS Research & Professional Development Committee was a success, and we had great turnout. A huge thanks to our panelists Mari Millery, Anne-Catrin Uhlemann and Lata Phadtare, for sharing their experiences in academia and industry with us. We had some insightful conversations about the barriers faced by women in STEM, and ways to promote diversity and inclusivity. Thanks to all attendees for their support and participation.
Panelists:
Anne-Catrin Uhlemann, MD, PhD

– Assistant Professor of Medicine, Division of Infectious Diseases, Columbia University

Mari Millery, PhD

– President, M Research Studio

Lata Phadtare, MS, PMP

– IT Manager Medical Informatics, Biorepository Manager at Janssen Research & Development, L.L.C.
Take-home messages:
Having diverse groups is not enough, we also need to ensure inclusivity.

Seek out good mentorship and support systems.

Don't feel bad about asking for help when you need it!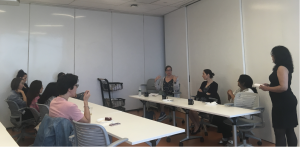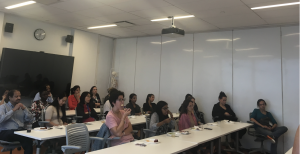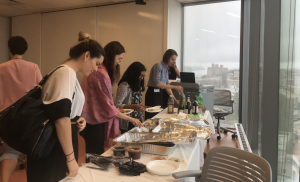 ---
This event was sponsored by Thermo Fisher.