Mark Bittman to Jhumpa Lahiri, plenty of food for thought below as intellectual carbo-load for Velocity: Columbia's Ride to End Cancer on October 7 and President Bollinger's fun run on October 13. See you at something!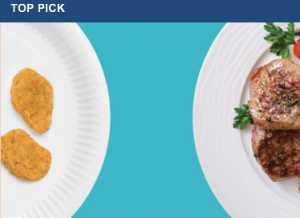 October 9
6 – 7:30 p.m.
Mailman
Climate Change and Food Systems
To connect the dots between the food system, public health, and health policy, Mark Bittman, former New York Times columnist and lecturer, is hosting a weekly lecture series on the food justice movement. This lecture features Bill McKibben, senior advisor and co-founder of 350.org. Participate using #FoodJustice on Twitter. RSVP here. Vagelos Education Center, Room 201. (Climate Response)
REMINDERS                                                                               
October 4: Does Equality Have a Future in America?
October 6: 2017 Social Enterprise Conference – Leaders Taking a Stand: Social Impact in Turbulent Times
October 7: Lamont-Doherty Open House
PICKS
October 3
6:30 – 8 p.m.
Committee to Protect Journalists
On the Record: The State of Press Freedom
Around the world, press freedom is under threat. Journalists and lawyers will address the current challenges and the solutions we can unite behind. Includes Jameel Jaffer, executive director of the Knight First Amendment Institute; Alberto Ibargüen, president and CEO of the John S. and James L. Knight Foundation; Joel Simon, executive director of the Committee to Protect Journalists; and others. Moderated by Brian Stelter, host of CNN's "Reliable Sources."
Limited seats are available for the public; e-mail Megan Marcus at [email protected] to RSVP. 25 West 52 Street, The Paley Center for Media. (Data and Society, Just Societies)
October 5
12 – 1:30 p.m.
University Programs and Events | SIPA
Challenging the World to Build New Foundations of Human Solidarity
This World Leaders Forum program features an address by Jim Yong Kim, president of the World Bank Group in discussion with Michelle Fleury, BBC's New York Business Correspondent. Introduction by Dean Merit E. Janow. Q&A with the audience to follow. Low Library, Rotunda. (Global Solutions)
October 6
6 – 9 p.m.
Graduate School of Journalism
FilmFridays: Let It Fall Los Angeles 1982–1992
Let It Fall examines a decade of tension, civil unrest, and events in Los Angeles that culminated in citywide violence following the Rodney King verdict on April 29, 1992. Screening followed by a Q&A with the filmmaker John Ridley and producer Jeanmarie Condon '86JRN. Pulitzer Hall, Jamail Lecture Hall. (Just Societies)
October 10
6 – 7:30 p.m.
Columbia Business School
Big Data, Privacy, and Social Science Research
A talk with Seth Stephens-Davidowitz, New York Times op-ed contributor, on his new book, Everybody Lies: Big Data, New Data, and What the Internet Can Tell Us About Who We Really Are. Reception and book signing to follow. RSVP here. Uris Hall, Hepburn Lounge, 1st floor. (Data and Society)
October 11
7 – 9 p.m.
Institute for Social and Economic Research and Policy
Coming to Terms with a Polarized Society: Polarization, Partisanship, and the Future of the Constitutional System
A discussion with Nolan McCarty, Susan Dod Brown Professor of Politics and Public Affairs at Princeton University; Frank Bruni, New York Times op-ed columnist; and Frances Lee, professor of government and politics at the University of Maryland. RSVP here. Low Library, Rotunda. (Just Societies)
October 12
6:30 – 8 p.m.
Barnard College
In Conversation with Jhumpa Lahiri '89
Jhumpa Lahiri '89BC received the Pulitzer Prize winning writer will be joined in conversation by Hisham Matar, the Weiss International Fellow in Literature and the Arts. Pre-signed books will be available for purchase. The Diana Center, Event Oval.
October 19
4:15 – 6:15 p.m.
The Center for Science and Society | Italian Academy
Music and Meaning
A discussion with scholars from the humanities and cognitive science on the meaning of music. Welcoming remarks by David Freedberg, director of the Italian Academy, and Pamela Smith, Seth Low Professor of History and chair of the Presidential Scholars in Society and Neuroscience. Speakers include David Huron (Ohio State University); and Aniruddh D. Patel (Tufts University); and Elizabeth Tolbert (Johns Hopkins University). Moderated by Andrew Goldman, Presidential Scholar in Society and Neuroscience, and  Jacqueline Gottlieb, professor of Neuroscience. RSVP here. Italian Academy. (Future of Neuroscience)
For RSVP, ticket availability, and other details, follow the links. We always appreciate hearing from you about future events.