From the midterm aftermath to food justice, innovative cities to our big tech Gilded Age, the Picks look deep into the past and far into the future.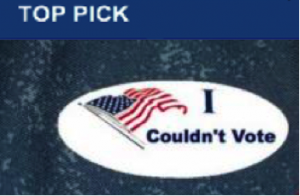 November 19
6 – 7:30 p.m.
The Lipman Forum | Columbia Journalism
A Discussion with the Inaugural Lipman Fellows on Criminalization of Black Girls and Voter Disfranchisement
Jelani Cobb, Ira A. Lipman Professor of Journalism, presents the Lipman Inaugural Fellows in Journalism and Civil and Human Rights and will moderate. Featuring Monica Rhor, senior fellow, narrative writer, and national writer at USA Today, and Kira Lerner, junior fellow and political reporter for ThinkProgress. Pulitzer Hall, World Room. (Just Societies)
SNEAK PEAK
November 27
6 – 7:30 p.m.
Mailman | Food Justice + Public Health
Farming While Black
To connect the dots between the food system, public health, and health policy, Mark Bittman, former New York Times columnist and lecturer, hosts a weekly lecture series on the food justice movement. Featuring Leah Penniman, co-director of Soul Fire Farm. 104 Haven Avenue, Vagelos Education Center, Room 201. (Just Societies)
REMINDERS
November 7 – 16:  Blackness In French And Francophone Film Series  
November 9: Community as Treatment: The Opioid Epidemic and the Therapeutic Community (TC) Model
November 14: Free Expression in an Age of Surveillance: Measuring the "Chilling Effect"
PICKS
November 8
6 – 7:30 p.m.
The Holder Initiative
American Voter Project: Midterms Debrief – What Happened And What's Next?
As the final installment of the American Voter Project, a panel discussion examining the 2018 midterm elections, particularly as we look ahead to 2020. Panelists include Eric H. Holder Jr. '73CC '76LAW, 82nd attorney general of the United States; Karine Jean-Pierre '03SIPA, senior advisor and national spokesperson for MoveOn.org; and Nate Silver, founder and editor-in-chief of FiveThirtyEight. RSVP required here. Casa Italiana. (Just Societies)
November 12
6:30 – 8 p.m.
The Sakıp Sabancı Center for Turkish Studies
Imagining and Narrating Plague in the Ottoman World
Nobel Prize-winning novelist Orhan Pamuk and award-winning plague historian Nükhet Varlık will have a conversation with historian A. Tunç Şen about how a novelist and a historian can imagine and recount past plagues. RSVP here. School of Journalism, Joseph D. Jamail Lecture Hall, Pulitzer Hall. (Arts and Ideas, Global Solutions)
November 13
12:10 – 1 p.m.
Columbia Law School | Columbia Global Reports
Tim Wu: The Curse of Bigness
Tim Wu, Julius Silver Professor of Law, Science and Technology, discusses his new book The Curse of Bigness: Antitrust in the New Gilded Age. Followed by a Q&A and book signing. Lunch will be provided. RSVP here. Columbia Law School, Room JG 104. (Data and Society)
November 14
12 – 2 p.m.
SIPA Entrepreneurship & Policy Initiative
How Cities Spur Entrepreneurship and Innovation
John Dearie, founder of the Center for American Entrepreneurship and Euan Robertson, director of planning and special projects at Columbia Technology Ventures, will discuss the role of city government in cultivating and sustaining an entrepreneurial ecosystem. Moderated by Hollie Russon, Gilman Postdoctoral Research Scholar at SIPA. Lunch will be provided. RSVP here. SIPA, Room 1512. (Data and Society)
November 15
12:30 – 2:15 p.m.
Journalism School
The New York Times Magazine's Nikole Hannah-Jones in Conversation with NBC's Lester Holt
Nikole Hannah-Jones and Lester Holt
NBC Nightly News and Dateline NBC anchor Lester Holt talks to Nikole Hannah-Jones, New York Times Magazine staff writer, about her career reporting on civil rights and racial injustice especially around education. RSVP here. Pulitzer Hall, Joseph D. Jamail Lecture Hall, 3rd Floor. (Just Societies)
6:30 – 8:30 p.m.
School of the Arts
A talk by Carrie Mae Weems, considered one of the most influential contemporary American artists. Weems has investigated family relationships, cultural identity, sexism, class, political systems, and the consequences of power. RSVP here. Lenfest Center for the Arts, The Katharina Otto-Bernstein Screening Room. (Arts and Ideas, Just Societies)
November 16
9:30 a.m. – 5:30 p.m.
GSAPP
The Current State of Housing in North America
A day-long conference assesses the current state of housing in North America through a combination of case-studies and expanded thematic discussions among architects, academics, and advocates. See speakers here. RSVP here. GSAPP, Avery Hall. (Just Societies)
For RSVP, ticket availability, and other details, follow the links. We always appreciate hearing from you about future events. View on the Picks blog here.