Late April's calendar is jam-packed and undeniably relevant, especially for our Data and Society season. So, we weren't that picky….Enjoy.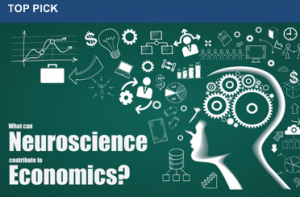 May 7
4:15 p.m.
Zuckerman Institute
What Can Neuroscience Contribute to Economics?
With Ernst Fehr, director of the UBS International Center of Economics in Society; Jacqueline Gottlieb, principal investigator at the Zuckerman Institute; Ifat Levy, associate professor of Comparative Medicine and Neuroscience at Yale University; and Michael Woodford, John Bates Clark Professor of Political Economy. (The Future of Neuroscience)
REMINDER
April 24: Data for Good: Data Science at Columbia (Precision Medicine) AND Person Place Thing with ICAP's Wafaa El-Sadr
April 25: Data Science and Public Health
April 26: Multilateralism – Towards a Discourse for our Times with the President of Ireland Michael D. Higgins
PICKS

April 25
6:15 – 7 p.m.
University Programs and Events | President's Office
The Columbia Global Freedom of Expression Prizes
This year's award recipients are the Constitutional Court of Colombia and the European Roma Rights Center. Keynote address by Bassem Youssef, Egyptian comedian and satirist. Reception to follow. RSVP here. Low Library, Rotunda. (Global Solutions)
April 25
5:30 p.m.
Data Science Institute
Will GDPR Kill Data Science? — A Tutorial on GDPR and its Consequences
What is the General Data Protection Regulation (GDPR)? What will it change for consumers and data scientists? What are the threats and opportunities for business? V. Abazi, assistant professor at the Faculty of Law at the Centre for European Research in Maastricht; R. Berjon, implementation and data governance at The New York Times; and computer scientist Vishal Mishra will be in discussion. Schapiro CEPSR, Room 750, Costa Engineering Commons. (Data and Society)

April 26
6:15 – 8:45 p.m.
Maison Française
The Final Uprising Seminar: The Counterrevolution
How do we talk about counterrevolutions as a distinct form of uprising? A talk with Malcolm Gladwell, author and staff writer for The New Yorker; Bernard E. Harcourt, executive director of the Eric H. Holder Initiative for Civil and Political Rights and founding director of the Center for Contemporary Critical Thought; and others. Faculty House, Presidential Suite, 3rd Floor. (Just Societies, Global Solutions)

April 27
6:30 – 8:30 p.m.
Journalism School Documentary Program | duPont-Columbia Awards
Film Fridays: Hell on Earth Screening and Q&A
Hell on Earth: The Fall of Syria and the Rise of Isis documents the forces that plunged Syria into conflict and the Islamic State's rise from the chaos, abetted by the West. Screening followed by a Q&A with the filmmakers Sebastian Junger and Nick Quested. The film won a 2018 duPont-Columbia Award and was produced with National Geographic Documentary Films. Pulitzer Hall, Joseph D. Jamail Lecture Hall, 3rd Floor. (Just Societies, Global Solutions)
          

7 p.m.
Miller Theatre | While We Are Still Here
What We Remember
In the Face of What We Remember: Oral Histories of 409 and 555 Edgecombe Avenue Chronicles the history of the renowned movers and shakers who lived, and live, in two of Sugar Hill's most iconic apartment buildings. The film features the buildings' elders sharing memories of their famous neighbors, such as W.E.B. Du Bois, Madam Stephanie St. Clair, Aaron Douglass, Thurgood Marshall, and others. Purchase tickets here. Miller Theatre. (Arts and Ideas)
April 30
6:15 – 8:15 p.m.
Center on Capitalism and Society | Heyman Center for the Humanities | Sociology Department
Building and Dwelling: Ethics for the City
Richard Sennett, senior fellow at the Center on Capitalism and Society, discusses the relation between how cities are built and how people live in them–from ancient Athens to twenty-first-century Shanghai. Speakers include Nobelist Edmund Phelps, director of the Center on Capitalism and Society, and Shamus Khan, professor of sociology. Heyman Center, Second Floor, Common Room. (Global Solutions)
April 30
5 – 6:30 p.m.
Center on Global Energy Policy
Where Next on Climate? Conservative Prescriptions on Climate Change
With Glenn Hubbard, dean of the Columbia Business School and former chair of the Council of Economic Advisors under President George W. Bush; John Diamond, professor of economics at Rice University; and others. RSVP required here. This event will be livestreamed here. Pulitzer Hall, World Room. (Climate Response)
May 2
5 – 6:30 p.m.
Graduate School of Arts and Sciences | Graduate School of Journalism
From Ebola to Dinosaurs to 23andMe: Writing About the Science of Life
A discussion with Carl Zimmer, author of thirteen books about science and columnist for The New York Times. Pulitzer Hall, World Room.
May 3
4 p.m.
Software Freedom Law | Center and Columbia Law School
AI and Big Data in Government Policy
Daniel J. Weitzner, director of MIT Internet Policy Research Initiative and formerly of the White House Office of Science and Technology Policy, and Paul Nemitz, principal adviser to the European Commission. Law, Jerome Greene Annex. (Data and Society)                 
For RSVP, ticket availability, and other details, follow the links. We always appreciate hearing from you about future events.