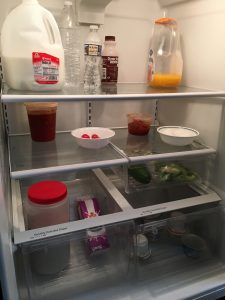 Mailman School researchers are calling attention to the way in which COVID-19 is magnifying food insecurity in the U.S. and the link between food insecurity and long term health effects among children. The rapid spread of COVID-19 throughout the United States has led to statewide stay-at-home orders and school closures for the vast majority of the country. The National School Lunch Program, School Breakfast Program and Child and Adult Care Food Program serve a combined 35 million children daily, providing vital nutrition and financial assistance to low-income families. For many children across the country, schools and childcare centers are an essential source of nutrition, providing as much as two thirds of a child's daily food intake. Projections in Philadelphia by Dr. Eliza Kinsey, a postdoctoral researcher in the Epidemiology Department, demonstrate that even a 3-day school closure could result in more than 400,000 missed meals among school-aged children. Dr. Kinsey has been invited to participate in the CDC's COVID-19 Food Insecurity Working Group to help create national estimates of missed meals among children resulting from COVID-19 related school closures.
Prior to the COVID-19 pandemic, nearly 16% of families with children were food insecure. With schools closed and families out of work, food insecurity rates are expected to skyrocket in the coming months. Even short term food insecurity can have significant impacts on children's health, including poorer behavioral, emotional and nutritional outcomes. Among children, food insecurity has been linked to increased risk of weight gain and obesity, which can have long-term consequences for chronic disease morbidity.
Not only will household food insecurity spike due to loss of employment and school closures, social distancing practices will make it harder for low-income families to use common food insecurity coping strategies, such as eating at soup kitchens and sharing food with friends and family. Furthermore, shielding behaviors often employed by parents to ensure their children eat even in times of uncertain food access could result in a domino effect of health and nutritional implications for families. Lastly, food hording, as has been widely documented across the country, leaves low-income families who cannot afford to buy in bulk quantities at an extreme disadvantage when they find empty shelves at grocery stores. For families who rely on SNAP and WIC, this is even more worrisome as their food shopping is already restricted to stores that accept the benefits and stock the approved food items. SNAP households typically run out of benefits before receiving their next disbursement, which constrains the timing of food shopping trips.
In response to the rapid uptick in food insecurity across the country, Congress' $100 billion Families First Coronavirus Act relief measure made a number of provisions to expand federal nutrition assistance programs. One key provision enables states to issue meal-replacement benefits through the Supplemental Nutrition Assistance Program (SNAP) for households with children receiving free or reduced-price meals, which would amount to a SNAP dollar value of roughly $114 per child a month. Local educational authorities are also enabled to use feeding practices from the USDA's summer meals programs to ensure children receive adequate nutrition during school closures. However, as Dunn et al. observed in their recent New England Journal of Medicine perspective, federal guidelines on how to execute feeding programs safely and effectively amidst the COVID-19 outbreak are lacking and many school districts do not have experience with the summer feeding programs.
Additionally, work requirements for SNAP have been waived and states are allowed to increase SNAP allotments up to the maximum benefit amount as an emergency measure. However, at this time, states are not allowed to increase SNAP benefits for families already receiving the maximum benefit, which includes 2.5 million households with children. Federal guidance to address the current food insecurity crisis is critical for ensuring adequate nutrition and long-term health outcomes for millions of low-income children.
As local authorities await federal guidelines, many have implemented creative strategies of their own. Some school districts have begun delivering meals to students via school busses driving along their regular routes. Other cities and states, including Philadelphia and South Carolina are implementing grab-and-go food pick-up sites where families can obtain 5 days of food at one time. In an attempt to provide a more centralized, efficient response to food insecurity, New York City has named a Food Czar to oversee all response efforts in the city during the COVID-19 crisis. Despite innovative strategies to alleviate the impact of this crisis on the food security of children and families, the COVID-19 pandemic will exacerbate health disparities and have profound effects on the food and financial security of many in this country for years to come.
Dr. Kinsey will be leading research efforts to understand, and plan for, the clinical and public health effects of increased childhood food insecurity that is resulting from the COVID-19 pandemic.  Dr. Kinsey was recently awarded a career development award by the Eunice Kennedy Shriver National Institute for Child Health and Human Development of the National Institutes of Health (K99HD101657) to study the impact of early life food insecurity exposure on child weight gain and cognitive development trajectories. She will lead analyses in the Columbia Children's Center for Environmental Health birth cohorts to examine the effects of food insecurity over the life-course.