Time: 2:00–4:00pm
Location: Fayerweather Room 513 on Columbia's Morningside Campus
We are pleased to welcome Prof. Paul Steinbeck (Washington University in St. Louis) to speak to our group about his new book, Message to Our Folks: The Art Ensemble of Chicago.  Details below.
If you wish to join us for dinner following the event, please contact Andrew Goldman ([email protected]).
"Like a Cake Made from Five Ingredients":
The Art Ensemble of Chicago's Social and Musical Practices
For some time, histories of jazz and experimental music have focused on the achievements of individual musicians instead of the social contexts that nurtured their creativity. More recently, some scholars have offered an alternative to this atomistic paradigm by exploring the histories of collectives such as Chicago's Association for the Advancement of Creative Musicians (AACM).[1] This research has yielded valuable insights about the many musicians worldwide who have been shaped by their associations with collective organizations. But historical narratives about these collectives can only partially explain their members' social and musical practices, which were equally influenced by their day-to-day experiences as working musicians, often with small groups that remained active for years.
This paper investigates the social and musical practices of the Art Ensemble of Chicago, a group that performed together for several decades after emerging from the AACM in 1966. I begin by examining the Art Ensemble's core social practices of cooperation and autonomy, which evolved from comparable practices within the AACM. Then I discuss how the members of the Art Ensemble applied these principles in situations ranging from group decision-making to the band's business operations. Next, I demonstrate how the Art Ensemble brought these social practices into the musical domain, by analyzing a concert recording in which the musicians employ cooperative and autonomous approaches to group improvisation.[2] After this analytical interlude, I return to the social realm, showing how the group members relied on their social practices at pivotal moments in the Art Ensemble's history, making possible the band's extraordinary longevity. Finally, I describe how the members of the Art Ensemble used their various side projects to share the group's social practices with other musicians. In this way, the Art Ensemble gave the global music community a social-organizational model that has been just as enduring as the band's innovative performances.
[1] Lewis, A Power Stronger Than Itself, 2008; Pierrepont, La Nuée, l'AACM, 2015. See also Gebhardt and Whyton, The Cultural Politics of Jazz Collectives, 2015; Looker, "Point from Which Creation Begins," 2004; Isoardi, The Dark Tree, 2006; Wong, Speak It Louder, 2004.
[2] Art Ensemble of Chicago, Live at Mandel Hall, 1974.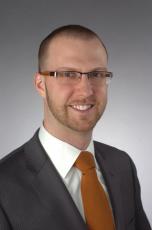 Paul Steinbeck is an assistant professor of music theory at Washington University in St. Louis. His research focuses on improvisation, intermedia, and the Association for the Advancement of Creative Musicians (AACM). He has written extensively on the Art Ensemble of Chicago—the AACM's flagship group—and on Fred Anderson, an original AACM member. His book Message to Our Folks (2017) is the first history of the Art Ensemble and the first in-depth study of the group's music. With Fred Anderson, he is co-author of Exercises for the Creative Musician (2010), a method book for improvisers.
Steinbeck holds degrees in music from Columbia University (PhD) and the University of Chicago (BA). He is also a bassist, composer, improviser, and recording artist. He studied bass with Harrison Bankhead and composition with Ari Brown. His compositions and improvisations are documented on seven recordings. He performs with a number of ensembles, including the experimental trio Low End Theory, co-led with former AACM president Mwata Bowden.