Time: 1:00–3:00pm
Location: Fayerweather Room 513 on Columbia's Morningside Campus
We are pleased to welcome Prof. Martin Norgaard (Georgia State University) to speak at our first meeting of fall, 2017. Recommended readings are below. Prof. Norgaard will be joining us via Skype to discuss the flow state and improvisation. The format will be one of a discussion based on the readings below. If you have trouble accessing any of them, please contact Andrew Goldman.
Readings
Harris, D. J., Vine, S. J., & Wilson, M. R. (2017). Neurocognitive mechanisms of the flow state. Progress in Brain Research (1st ed.). Elsevier B.V. http://doi.org/10.1016/bs.pbr.2017.06.012
Dietrich, A. (2004). Neurocognitive mechanisms underlying the experience of flow. Consciousness and Cognition, 13, 746–761. http://doi.org/10.1016/j.concog.2004.07.002
Beaty, R. E., Benedek, M., Silvia, P. J., & Schacter, D. L. (2016). Creative Cognition and Brain Network Dynamics. Trends in Cognitive Sciences, 20(2), 87–95. http://doi.org/10.1016/j.tics.2015.10.004
Norgaard, M., Emerson, S. N., Dawn, K., & Fidlon, J. (2016). Creating under pressure: Effects of divided attention on the improvised output of skilled jazz pianists. Music Perception, 33(5), 561–570.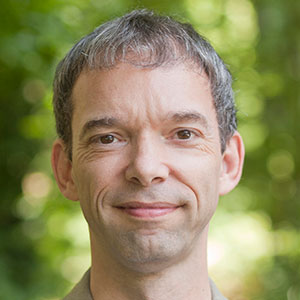 Martin Norgaard is Associate Professor of Music Education at Georgia State University in Atlanta where he is collaborating with faculty in mathematics, computer science, linguistics, and physics to investigate the cognitive processes underlying improvisation. He received the Dean's Early Career Award in recognition of "outstanding work" as a faculty member of Georgia State University and was just appointed associate faculty of the Neuroscience Institute. In 2013 he presented his research in Toronto and Vienna, Austria and organized a symposium at GSU entitled The Improvising Brain. Papers from the symposium were featured in a special issue of Psychomusicology: Music, Mind, and Brain for which Dr. Norgaard served as guest editor and a follow-up symposium, The Improvising Brain II – Multiple Perspectives, took place March 2015. His research appears in the Journal of Research in Music Education, The International Journal of Music Education (article in press), and the interdisciplinary journal Music Perception.
Dr. Norgaard is the author of ten jazz string method books for Mel Bay Publications including Jazz Fiddle Wizard and Jazz Fiddle/Viola/Cello Wizard Junior and the composer of several string orchestra pieces for The FJH Music Company and Alfred Music Publishing. Dr. Norgaard serves on the Music Educators Journal advisory board and just finished work on the Emerging Ensembles Subcommittee writing the next generation National Standards in the Arts under the auspices of the National Coalition for Core Arts Standards. Dr. Norgaard is a frequent clinician at state, national, and international conventions such as The ISME World Conference on Music Education in Thessaloniki, Greece, Singapore International String Conference, The Midwest Clinic, NAfME, ASTA, GMEA, and TMEA.
Born and raised in Denmark, Norgaard moved to the United States to study jazz performance at William Paterson University, and Queens College in New York, where his instructors included Rufus Reid, Hal Galper, Jimmy Heath and others. He then moved to Nashville where taught jazz and commercial strings at Belmont University and Vanderbilt University. There he directed the Belmont Jazz String Quartet and Jazz String Septet, which were featured at the International Association for Jazz Education 2001 conference, MENC 2002 and ASTA 2003. Prior to his appointment at Georgia State University, Dr. Norgaard received a PhD in music and human learning from The University of Texas at Austin where he studied with Robert Duke and Laurie Scott.