Gloria Steinem, Chirlane McCray, Peter Thiel, and a host of other luminaries join Columbia faculty and students for the picks below. Enjoy and share your story.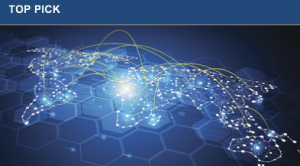 November 1
4:30 – 6 p.m.
Data Science Institute
Annual Town Hall
Hear about recent highlights at the Data Science Institute, now under the leadership of Jeannette Wing, and discover emerging opportunities for engagement. Reception to follow. RSVP here. The event will be live-streamed here. Schapiro CEPSR, Davis Auditorium, Room 412. (Data and Society)
               
REMINDERS
 
October 23: The Case of Food in NYC
October 24: The Age of Consequences: Film Screening and Q&A
October 25: Fight the Power: A Global Conversation Exploring Hip-Hop and Social Consciousness and Ninth Annual Steve Miller Medical Education Day
October 30: US Food Policy in the Trump Era
PICKS

October 26
4 – 5:30 pm
Department of Population and Family Health | Forced Migration and Health
Refugees and Migrants: Addressing the Global Displacement Crisis
Learn how faculty, students, and staff of Mailman's Program on Forced Migration and Health and the Department of Population and Family Health are working to address a growing crisis. RSVP here. Allan Rosenfield Building, Room 532. (Global Solutions)
October 27
9:30 a.m. – 12 p.m.
Advanced Consortium on Cooperation, Conflict, and Complexity
Women, Peace, and Security Program Launch Symposium
The launch of a new Earth Institute/Teacher's College program features Gloria Steinem, writer, lecturer, and political activist; Elena Ambrosi, general inspector at the Republic of Colombia; Chirlane McCray, first lady of NYC; Lakshmi Puri, assistant secretary-general of the United Nations and deputy executive director of UN Women; and others. RSVP here. Low Library, Rotunda. (Global Solutions, Just Societies)

November 1
4 – 5:30 p.m.
Mailman | Office of the Dean
The Opioid Epidemic
A Grand Rounds with Dean Linda P. Fried and Lisa Metsch, chair and Stephen Smith Professor of Sociomedical Sciences. Participate using #DisruptiveThinking on Twitter. Allan Rosenfield Building, 8th Floor, Auditorium. (Just Societies)
 
6 – 7:30 p.m.
Center on Global Energy Policy
Where Next on Climate? The Future of the International Climate Negotiations
Jonathan Elkind, senior adjunct research scholar at CGEP moderates a discussion with Susan Biniaz, former State Department climate lawyer; Daniel A Reifsnyder, former co-chair of the Paris Agreement Negotiations and former deputy assistant secretary of state for environment at US Department of State; Scott Barrett, Lenfest-Earth Institute Professor of Natural Resource Economics at SIPA. Registration is required here. Pulitzer Hall, World Room. (Climate Response)
November 2
5 – 7 p.m.
SIPA
Building a Defensible Cyberspace: NY Cyber Task Force
The NY Cyber Task Force launched a groundbreaking new report, Building a Defensible Cyberspace, with a series of recommendations that would help make it easier to defend cyberspace without sacrificing the utility, flexibility, and convenience that has made the Internet so essential to our economies and personal lives. Task force members discuss the report. Includes Dean Merit Janow; Jason Healey, senior research scholar at SIPA; Melody Hildebrandt, global chief information security officer at 21st Century FOX; and Phil Venables, partner and chief information risk officer at Goldman Sachs. RSVP here. Participate on Twitter use #NYCyberReport. RSVP here. International Affairs Building, Room 1501. (Data and Society)

November 2
6:30 p.m.  
SOA
Complex Issues: M. Butterfly
Tony Award-winning playwright and SOA faculty David Henry Hwang and director Julie Taymor '89HON discuss their collaboration on M. Butterfly, reimagined and remounted for the Broadway stage. Moderated by Christian Parker, director, dramaturg, and chair of the graduate theatre program. Register here. Manhattanville, Lenfest Center for the Arts, The Lantern. (Arts and Ideas)
November 4
11 a.m. –  4 p.m.  
Columbia Children's Health
4th Annual: Family Fun Day
Special science and art activities for all. See activities here. Purchase tickets here. 103 Charlton Street, Children's Museum of the Arts.
November 9
8:55 a.m. – 6 p.m.
The Center on Capitalism and Society
13th Annual Conference: Steps to Mass Flourishing: Social Values and Individual Experience
Includes Peter Thiel, PayPal co-founder; Peter Jungen, honorary chairman of the Center on Capitalism and Society; Edmund Phelps, director of the Center on Capitalism and Society; and others. (Data and Society)

For RSVP, ticket availability, and other details, follow the links. We always appreciate hearing from you about future events.