MEET THE TEAM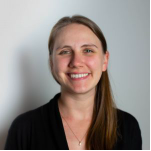 Laurel DiSera (she/her) is a graduate research assistant at the International Research Institute for Climate and Society and is getting her PhD in Climatology and Climate Societal Impacts. Laurel is passionate about mentoring students, especially those interested in studying the impacts of climate on society!

Nathan Lenssen (he/him) is a graduate research fellow in climate sciences at IRI and a Ph.D. student in the Department of Earth and Environmental Sciences at Columbia University. Nathan works with Lisa Goddard and Simon Mason on a variety of climate variability and predictability questions. He is interested in how observed ENSO behavior can be used to improve our quantification of seasonal forecast skill. In addition, he is studying how better quantification of climate variability can lead to more skillful prediction on seasonal-to-decadal timescales.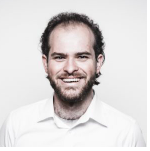 Kevin Schwarzwald (he/him) is a PhD Student at the IRI and Columbia's Department of Earth and Environmental Sciences working for Lisa Goddard. Schwarzwald holds a BA in physics and public policy from the University of Chicago and a Master of Law in China Studies from Peking University's Yenching Academy (how promotion pressures on local officials encourage inefficient urban expansion in smaller cities in China). Prior to his work at the IRI, Schwarzwald focused on climate projections for economic and policy uses and has been involved with climate and policy work in Europe, America, and Africa.

Dannie Dinh (she/her) co-manages the Adapting Agriculture to Climate Today, for Tomorrow (ACToday) project development, partner engagement, research, and other activities in Vietnam along with John Furlow, IRI Director. Dannie also supports framework development, training content development, and other research activities for IRI Academy for Climate Services and ACToday Senegal. Dannie holds a Master of Public Administration in Environmental Science and Policy from Columbia University's School of International and Public Affairs, and a Bachelor of Arts in Environmental Studies and Political Science from Baylor University.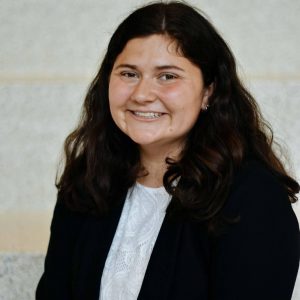 Sheri Kusatzky (she/her) is a graduate research assistant for the International Research Institute for Climate and Society Outreach Working Group. She is obtaining her MA in Climate and Society at Columbia University and has a BS in Wildlife Ecology and Conservation with a minor in Sustainability Studies. She is passionate about climate education and outreach. She strives to ensure students of all abilities, experiences, and backgrounds can be equally engaged and all learn the content presented whether she is the one creating the educational materials or just teaching it!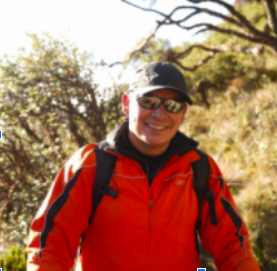 Daniel Ruiz-Carrascal (he/him) has been teaching undergraduate and graduate courses in hydroclimatology, climate change/variability, environmental science, global environmental change, water management, climate risks, and climate change impacts for over 19 years. He has advised PhD, MSc. and undergraduate students, guided several young researchers in their internships, and mentored high-school students. He enjoys hiking long trails, collecting climate information in remote settings, listening to good music, and taking his dog out for never ending walks. He holds a PhD in Earth and Environmental Sciences, an M.Phil in Earth and Environmental Sciences and a Master of Arts in Climate and Society, all of them conferred by Columbia University in the City of New York. Daniel also holds a Master of Science in Water Resources and a Bachelor of Science degree in Civil Engineering, both at the National University of Colombia in Medellin.

Mélody Braun (she/her) is a Senior Staff Associate at the International Research Institute for Climate and Society. She is the Bangladesh country lead for the Adapting Agriculture to Climate Today, for Tomorrow (ACToday), aiming at developing climate services and integrating climate information into policy and practice to support food security. She is also part of the Financial Instruments Sector Team, where she has been supporting index insurance research, project implementation and capacity building. Prior to IRI, she worked in Bangladesh for 3 years where she led a project on climate-smart agriculture with the CGIAR Research Program on Climate Change Agriculture and Food Security (CCAFS) program. Mélody holds a bachelor's degree in Earth science, a double master's degree in engineering and management of the environment and sustainable development, and a master's degree in humanitarian action and NGOs with a specialization in management of extreme environments.

Rahel Diro (she/her) is a Senior Research Associate studying the interrelated issues of climate risk, agriculture and food security. Prior to joining IRI, Rahel worked at Oxfam America where she implemented the Horn of Africa Risk Transfer for Adaptation (HARITA) program that applies a holistic risk management approach to build the climate change resiliency of vulnerable rural communities. Rahel completed her Bachelor's in Agribusiness Management from Haramaya University in Ethiopia where she later served as a faculty member in the Agricultural Economics department. She also holds a joint MSc. degree in Rural Development from Ghent and Humboldt Universities, and MPA in Economic Policy from Columbia University's School of International and Public Affairs (SIPA).
Others who support are work are: Ángel Muñoz, Andrew Kruczkiewicz, John Furlow, Asher Siebert and more.