Under federal law, cannabis is illegal, if you are caught by the Custom and Border Protection (CBP) operatives in possession of pot you are likely to be arrested when entering the U.S. border. A small amount of marijuana will be confiscated, you will face a hefty fine, and often a denial to enter the U.S.
Stronger penalties may apply like jail time depending on the amount of cannabis and whether it is concealed.
It's a different thing when you're embarking on an interstate trip every state has its own marijuana laws. Know the ins and outs of your destination state's laws and the federal laws. It can spell the difference between a trip to paradise or a nightmare.

Photo by davide ragusa on Unsplash
States That Legalize Cannabis
Canada legalized cannabis for medicinal and recreational in 2018, next to Uruguay. In the U.S. there are 11 states that fully legalize marijuana that includes Alaska, California, Colorado, District of Columbia, Illinois, Maine, Massachusetts, Michigan, Nevada, Oregon, Vermont, and Washington. And 22 states have legalized cannabis only for its therapeutic benefits. The numbers will grow in 2020 with states like Arizona, New York, New Jersey, and New Mexico knocking at the door.
Here are the states which have approved the use of marijuana for medicinal and/or recreational application.
| | | | |
| --- | --- | --- | --- |
| STATE | MEDICINAL | RECREATIONAL | DECRIMINALIZED |
| Alaska | Yes | Yes | Yes |
| Arizona | Yes | No | No |
| Arkansas | Yes | No | No |
| California | Yes | Yes | Yes |
| Colorado | Yes | Yes | Yes |
| Connecticut | Yes | No | Yes |
| Delaware | Yes | No | Yes |
| District of Columbia | Yes | Yes | Yes |
| Florida | Yes | No | No |
| Hawaii | Yes | No | Yes |
| Illinois | Yes | Yes | Yes |
| Louisiana | Yes | No | No |
| Maine | Yes | Yes | Yes |
| Maryland | Yes | No | Yes |
| Massachusetts | Yes | Yes | Yes |
| Michigan | Yes | Yes | Yes |
| Minnesota | Yes | No | Yes |
| Missouri | Yes | No | Yes |
| Montana | Yes | No | No |
| Nevada | Yes | No | Yes |
| New Hampshire | Yes | No | Yes |
| New Jersey | Yes | No | Np |
| New Mexico | Yes | No | Yes |
| New York | Yes | No | Yes |
| North Dakota | Yes | No | Yes |
| Ohio | Yes | No | Yes |
| Oklahoma | Yes | No | No |
| Oregon | Yes | Yes | Yes |
| Pennsylvania | Yes | No | No |
| Rhode Island | Yes | No | Yes |
| Utah | Yes | No | No |
| Vermont | Yes | Yes | Yes |
| Washington | Yes | Yes | Yes |
| West Virginia | Yes | No | No |
How to Buy Marijuana in the U.S.?
Every state has its own laws regarding the purchase of marijuana whether it is for medical or recreational use. If you plan to purchase marijuana regardless of the purpose you are faced with the following questions…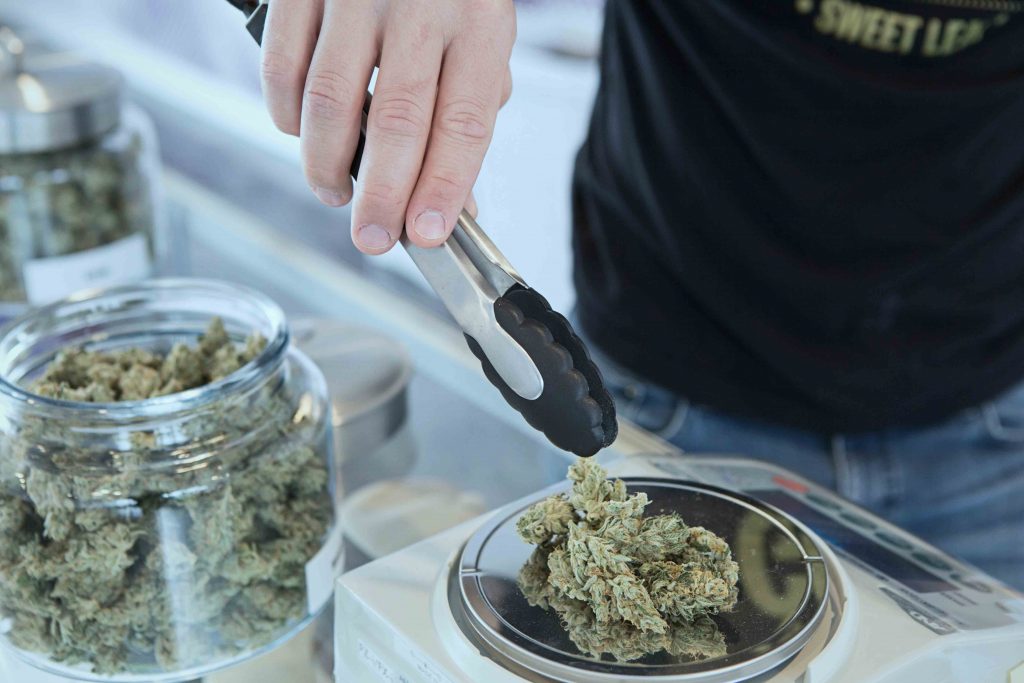 Where can I buy marijuana?
There are 11 legal marijuana states with local dispensaries for your recreational requirements. In D.C. there is no existing system for the legal purchase of weed, the state only recognizes a medical cannabis card.
For patients who wish to use cannabis for the management of their medical condition, select from the 22 states which legalized marijuana for its medicinal benefits.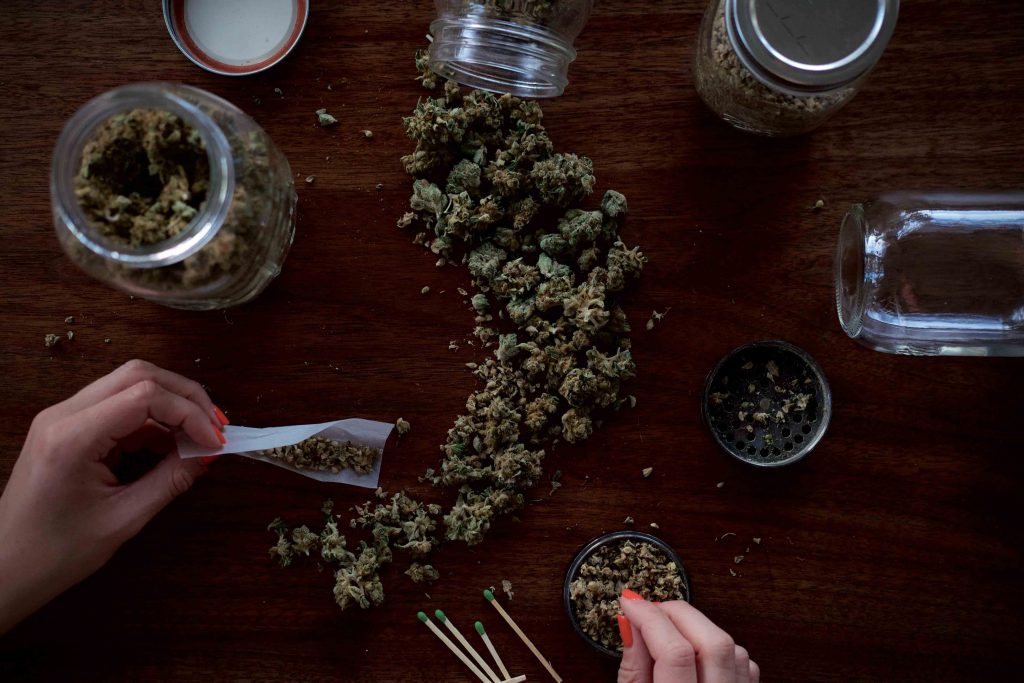 Photo by Wesley Gibbs on Unsplash
How do I find a recreational dispensary?
Once you are in a legal marijuana state you can find a local marijuana dispensary through online directories, websites, print media, sign spinners, or billboards. States limit the conventional marketing channels dispensaries have to be innovative to attract customers.
What do I need?
To purchase marijuana in a legal recreational state, you need to present a state ID or your state driver's license or a passport to prove you are over 21 to gain access to a dispensary.
Don't forget to bring your medical cannabis card if you are a patient, otherwise, the budtenders won't fill your prescription.
Be sure to bring enough money; most dispensaries are on a cash-only basis only a few accept credit cards. There are ATMs but fees are high.
How do I get marijuana?
You can get your marijuana by walking into a cannabis shop, ordering in advance for pickup, or through a delivery service. It's nice to visit a physical shop to see and smell the strains, get tips from the budtenders, and glimpse at the range of products for sale.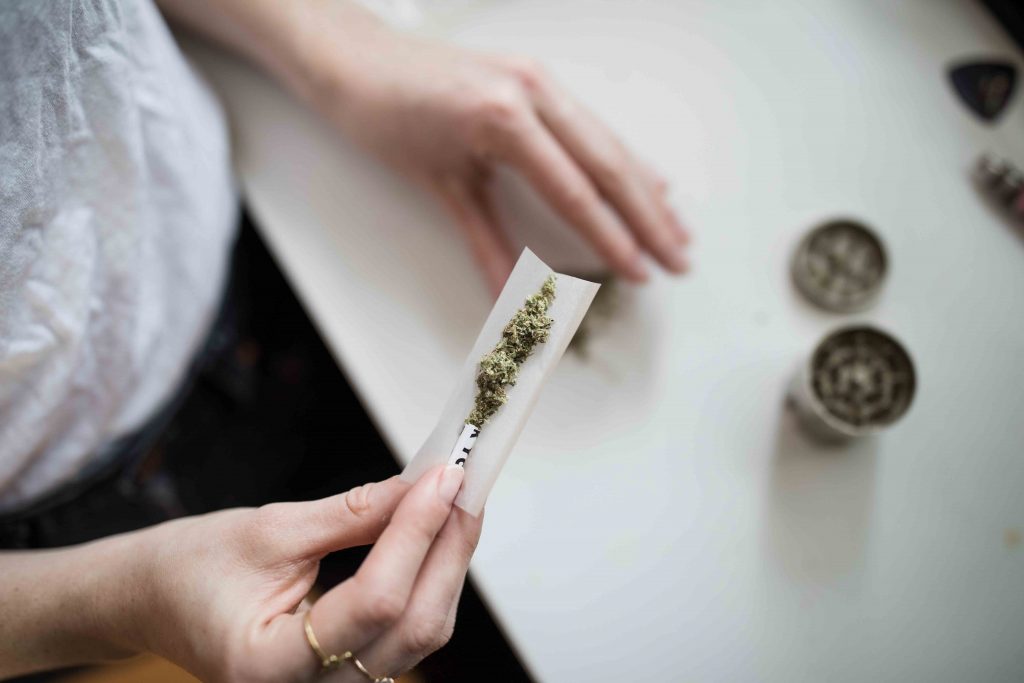 Photo by Thought Catalog on Unsplash
Health Effects of Cannabis
Most states have approved medical marijuana for its therapeutic benefits, but the federal government still considers cannabis as a Schedule I substance. This made it hard for researchers to conduct clinical trials on humans. But the limited researches from medical marijuan doctors have shown favorable results in the treatment of some conditions.
Chronic pain
Basic experiments on pain were conducted on lab rats through the application of cannabinoids. Nerves that sense pain impressions have abundant receptors for cannabinoids, and cannabinoids seem to block the pain in animals.
A few clinical trials were applied to humans using THC to relieve chronic pain it was concluded that cannabinoids gave mild to moderate relief.
Alcoholism and drug addiction
Researchers disclose that cannabis can alleviate addiction to alcohol or opioid.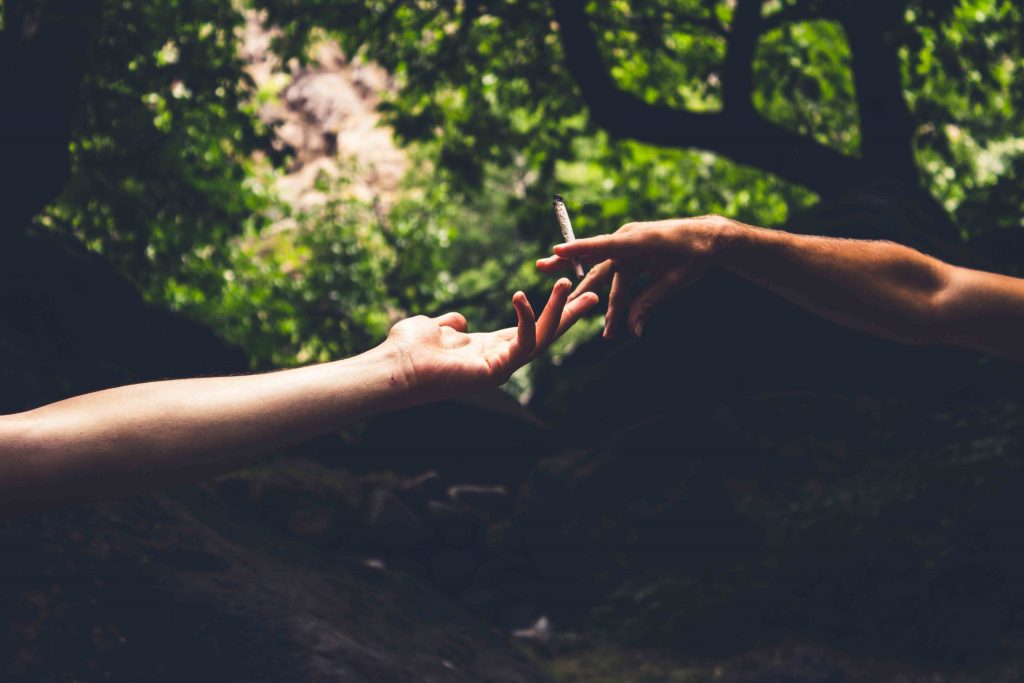 Photo by Louis Hansel @shotsoflouis on Unsplash
Depression, post-traumatic stress disorder, and social anxiety
The future looks bright for people suffering from mood disorder. Researchers focused on the restoration of endocannabinoids, application of cannabis to restore normal levels which can ease the symptoms of mood disorders.
Nausea and vomiting
FDA approved the use of Cesamet and Marinol for nausea and vomiting to cancer patients treated with chemotherapy drugs.
Epilepsy
In June 2018, the FDA approved the CBD-based drug known as Epidiolex. The medication treated rare, severe types of epilepsy plaguing children namely: Lennox-Gastaut syndrome and Dravet syndrome.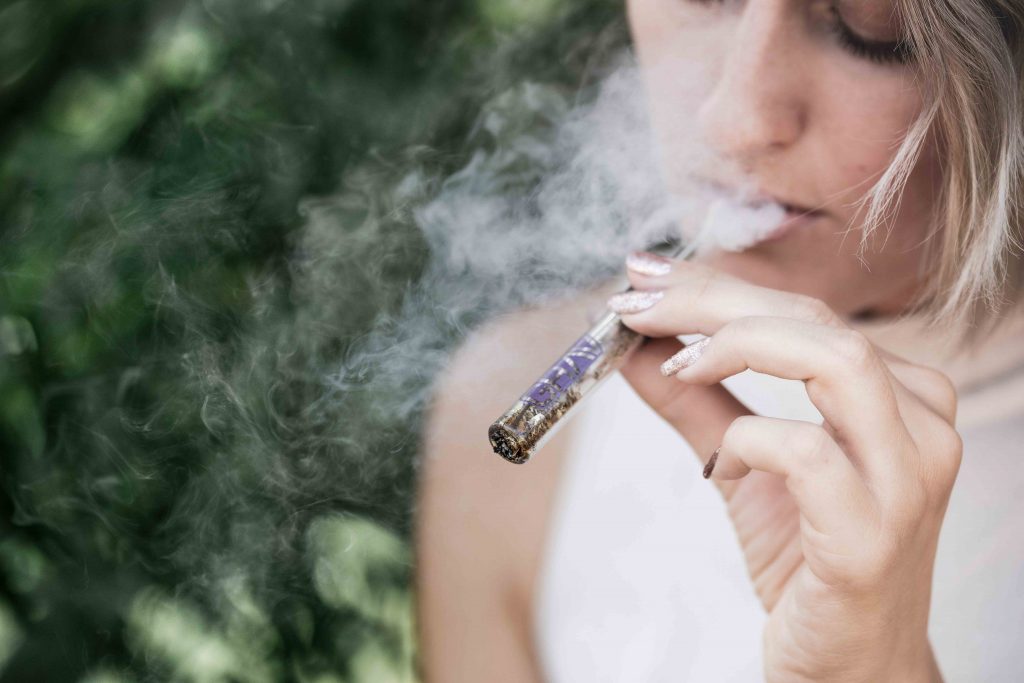 Downsides to cannabis use
THC in marijuana has been increasing exposing users to higher risks of harmful reactions. It may lead to addiction or people may consume more edibles to reach a high level faster.
Breathing problems
Just like tobacco, marijuana smoke irritates the lungs resulting in breathing problems associated with coughs and phlegm, lung illness, and lung infections.
Increased heart rate
The heart rate kicks up after three hours of smoking exposing older people and those with heart problems to a heart attack.
Nausea and vomiting
Long-term users may experience severe nausea, vomiting, and dehydration.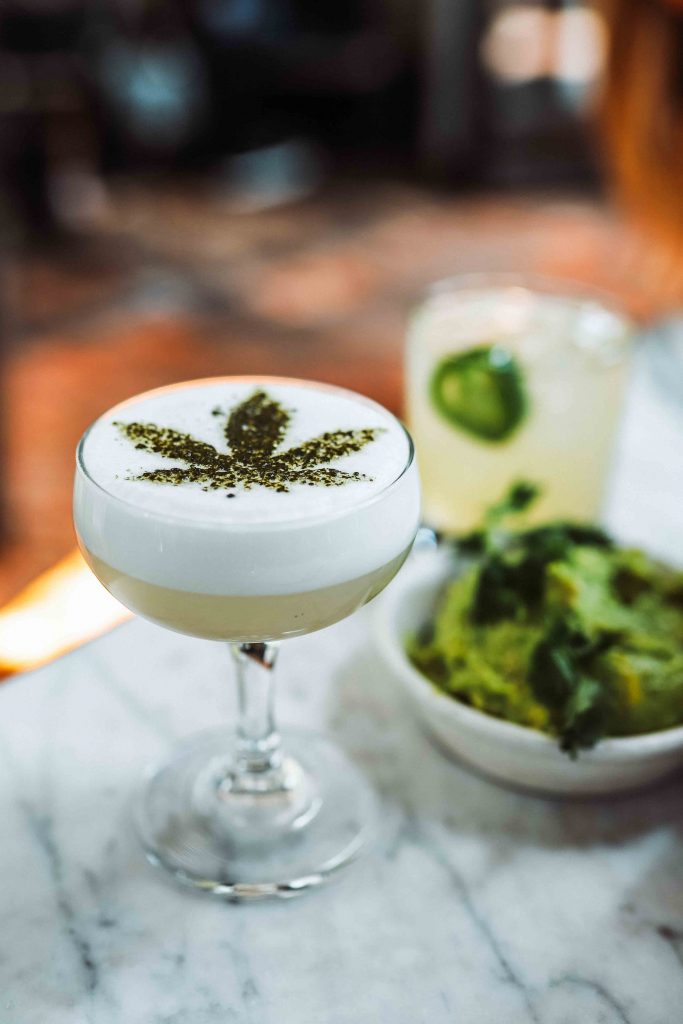 Photo by Justin Aikin on Unsplash
Most Popular Cannabis Products
With more and more states joining the bandwagon for the legalization of cannabis, the cannabis industry focused on producing products made from cannabis. Since THC and CBD can be taken in many ways, companies are expanding to new cannabis-based products beyond smoking pot. Products are on the rise and it takes on many forms like beverages, high-tech vaporizers, edibles, and more.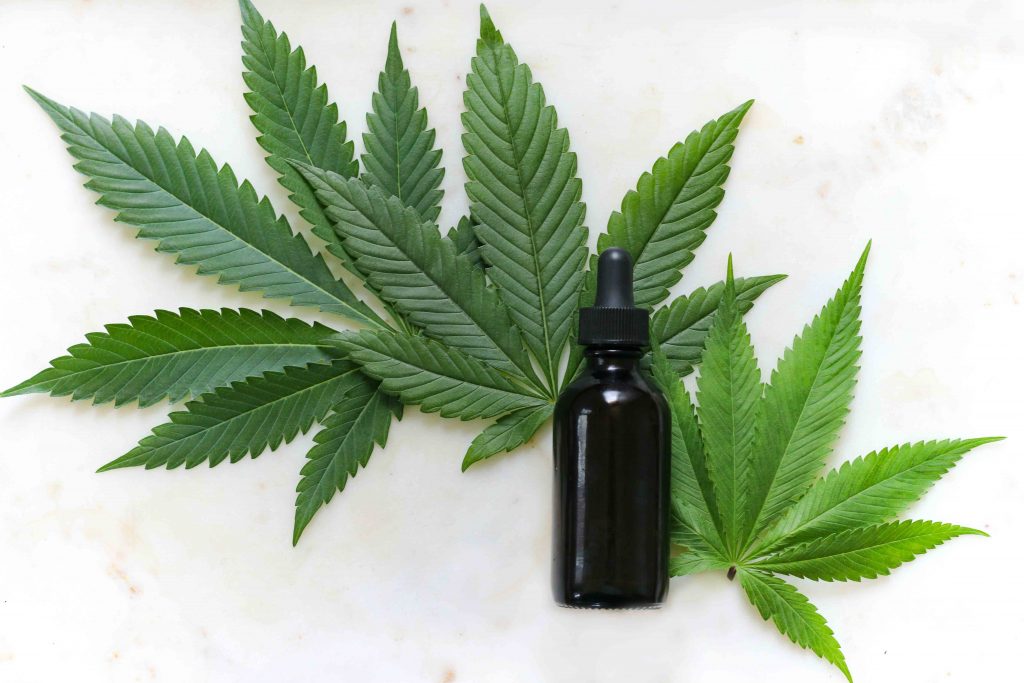 Photo by Kimzy Nanney on Unsplash
Cannabis oil
CBD oil has low traces of THC and more of CBD which means you won't get high but you'll get the therapeutic effects of cannabis. You can get the desired results like pain relief, managing symptoms of mood disorders, sleep issues, and nausea among others.
Beverages
Quench your thirst with beverages spiked with cannabis like beer, sparkling water, coffee, and tea. In addition to all the wonderful effects of cannabinoids, the terpenes in cannabis add aroma and taste for your drinking pleasure.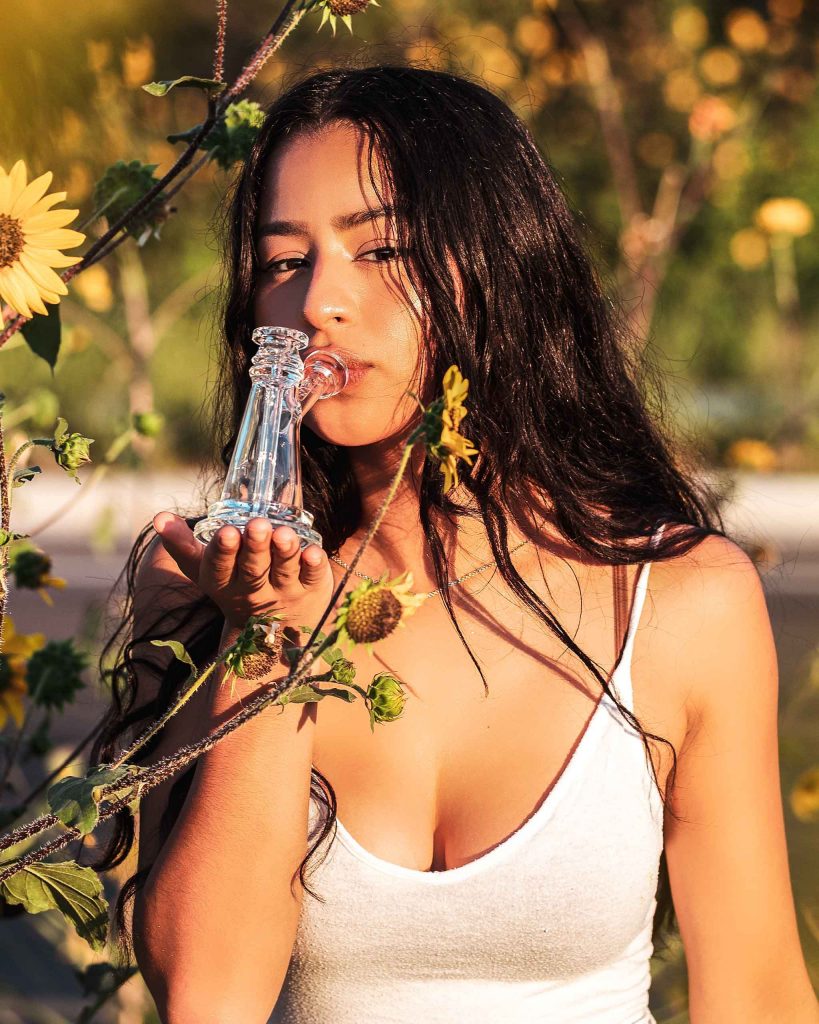 Skincare products
Beauty products have grown every year, though it's not just women who use them. The allure of clearer, beautiful, and youthful-looking skin is just too tempting.

Photo by Margo Amala on Unsplash
Chocolates
Edibles are a popular way to get high without smoking. Companies never stop innovating and include chocolate with the well-known edibles like brownies, cookies, and gummy bears. Now you can satisfy your cravings and get high too.
Joint and muscle gels
Aches and pains are no match for the joint and muscle gels that provide quick and effective relief.
Vaporizers
Vaporizers were taken to the next level, it's compact and produces top-notch vaping wherever you go.