WordPress is an excellent option if you want to start your blog or create a nice website. It's relatively easy to use, so anyone can enjoy its benefits because it only takes a few minutes to understand how everything works.
It may be popular, but that alone does not make WordPress invincible to hackers. In fact, the more people make it their CMS of choice, the more incentive there is for them to go after the platform to steal data, create botnets, and perform other mischievous deeds.
Therefore, it's your responsibility to study up the basics of cybersecurity and take the essential precautions. Hackers are becoming more and more innovative, so WordPress users need to be aware of various vulnerabilities and cyber threats.
Today, we'll let you in on the most crucial things to know.
The value of security plugins
Although WordPress developers are working tirelessly to keep the CMS secure, there are various third-party plugins you can make use of to give it that extra oomph. In this area, things tend to change on a regular basis, so do your research instead of following someone's recommendations blindly.
But to give you an idea of what you should be aiming for, always start with a login protection plugin. Its core functionality is designed to protect you from automated brute force attacks. As the name suggests, this is when someone tries to guess their way in without knowing the password.
Next, we have malware scanners. Sometimes, malware can sneak in through multiple holes without you even knowing. This is even more true if you haven't developed the habit of updating your CMS often enough. And for the love of it all, avoid nulled themes like the plague, as they are very likely to contain it.
On the preventative side, we have suspicious activity monitors. The more websites you manage, the harder it becomes to get a hold of what's going on with every single one. These kinds of plugins allow for a hands-off approach to your website's security.
Of course, these are only a couple of suggestions. Your final decision should take the type of website you're running into account as well as your other needs and requirements.
Choosing a reliable host
Chances are you wouldn't entrust your business to anyone. The same goes for the web host you pick. That doesn't merely involve your sensitive data's safety, but other factors such as server uptime, speed, and overall reliability.
The problem is, most of the time, you won't even know you're working with a host of subpar quality until something goes wrong. Therefore, you should always check what others are saying by reading online hosting reviews.
Like anywhere else, you get what you pay for.
DDoS attack protection
A DDoS attack aims to overwhelm the target server with pointless queries and bring it to its knees. Although the server's files will stay safe, the website will be rendered useless and unreachable to your visitors. In this industry, even a single minute of downtime could result in losing a high-paying client, so it's something you cannot afford.
As luck would have it, some services protect you against such attacks, with Cloudflare being just one example. It comes with both free as well as paid plans.
Hiding the login URL
The default login URL is yourwebsite.com/wp-admin. However, by not changing it, you're making it easier for the bad guys to get in. Changing it to something else, on the other hand, will deter a good number of brute force attacks right off the bat. As you might have guessed, there are numerous plugins to aid you in this task.
You should also take the time to change the default username for similar reasons.
Strengthening your password
Don't forget to pay a lot of attention to your passwords. There are a lot of great tips to improve your safety this way. For example, a good password should be long and consist of numbers, capital letters, and special symbols. It's important not to re-use it across different websites.
Speaking of passwords, you should also make sure that you never tell it to anyone and make it as hard as possible for unauthorized third parties to intercept them. For safekeeping, use a password manager that will remember it for you.
Whenever you enter it anywhere online, be sure to use a VPN so others won't be able to listen in. This is very important if you have the habit of working from coffee shops and other places that offer free Wi-Fi. A VPN is one of the easiest ways to ensure proper safety from various cyber threats. Also, it secures your internet connection and keeps hackers from getting their hands on your sensitive information.
Regular backups will save the day
In case something goes awry, you will be able to restore your website from the last backup you've made. But don't take it for granted – your hosting package may or may not include this feature, so it's best to check beforehand.
Everything considered, don't forget how important it is to keep updating your WordPress installation on a regular basis. The reason being is that bugs and vulnerabilities are discovered all the time, and its developers are working round the clock to fix them. Leaving them unpatched is like forgetting to lock your front door, and hackers will be more than happy to take advantage of it.
Conclusion
This pretty much concludes it. Bear in mind these are only the basics, so you're well-advised to delve into other aspects of WordPress security once your knowledge grows. There are a lot of great articles and videos that discuss more complex cybersecurity issues.
WordPress is a really great tool, but don't forget these cybersecurity practices. Hackers are trying to take advantage of various vulnerabilities, so it's your task to protect your website and sensitive data. Keep these tips in mind, and you will be ready to enjoy WordPress to its full potential!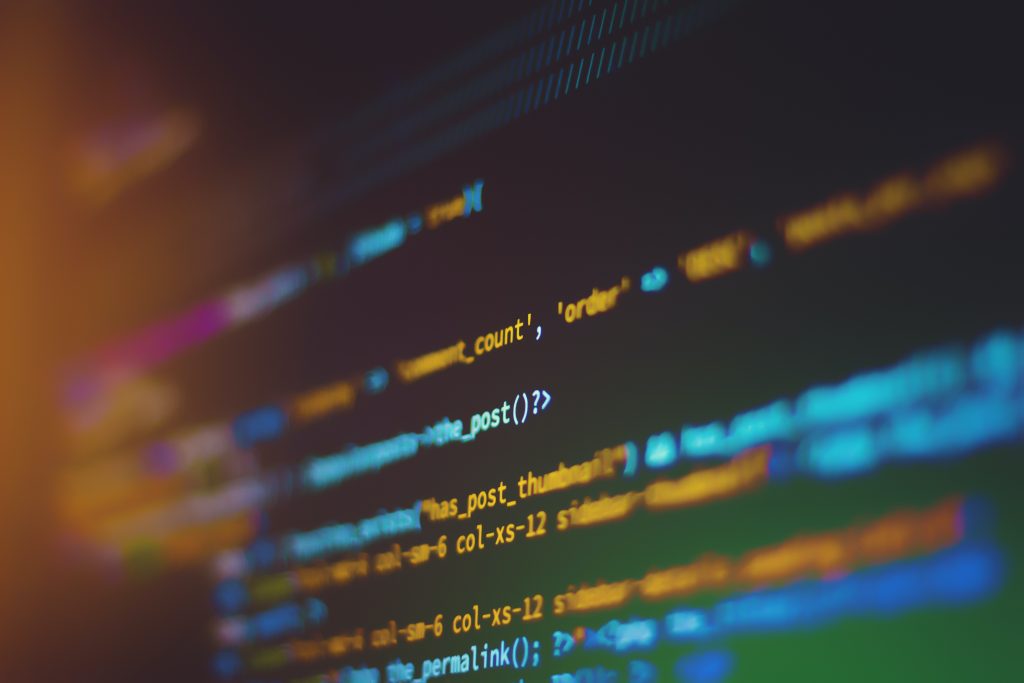 Photo by Shahadat Rahman