Listen up, folks! Pope Francis just announced an extraordinary jubilee of mercy. If you have sinned, don't panic. You are most welcome in Rome. Everybody is excited about million of sinners coming to seek forgiveness!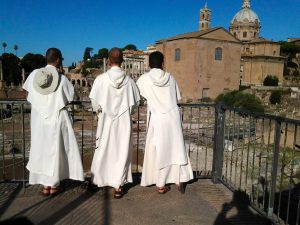 On the second anniversary of his election, pope Francis has announced a jubilee of mercy, forgiveness, reconciliation, conversion and sacramental penance, and whatnot. Starting on December 8, 2015, the very day Roman Catholics celebrate the immaculate conception — oh, by the way, a long distractive digression here, which you should continue reading if you are catholic and skip altogether if you are protestant or whatever; some very competent lettered man in Rome just explained to me that there was a great difference, in the ancient world, between being "virgin" and being "pure"; in fact being virgin did not mean exactly that you could not have access to sexuality or enjoy sex, but just meant to be pure: "pure of heart" if we want to borrow Jesus' selected words; so you could technically be pure but not virgin, and virgin but not pure. Ok? End of the digressive digression, — and continuing through the whole year 2016, the doors of St Peter's Basilica will be opened to welcome devotees and faithful from all countries and grant God's forgiveness to the pilgrims. Pardon for all the sins committed is granted to the faithful performing a visit to the sacred site, which in this case happens to be the St Peter's although there are in fact other churches in Rome, and all over Italy, offering perpetual indulgence for the sins).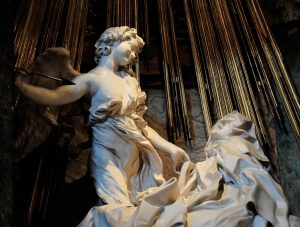 Anyhow. It looks like a convenient announcement to make at the beginning of the high season. Everybody is excited in Rome about million of sinners coming to seek forgiveness. Especially if you consider that the Vatican Museums are one of the main sources of income of the Vatican. By promulgating this extraordinary jubilee — of which he informed nobody, including the Italian government — Pope Frances has certainly intended to promote the cause of peace in a moment of religious tension. But everyone in Rome remembers that on the last jubilee (in 2,000), Italy recorded an extraordinary touristic boom. The city of Rome is getting organized to welcome a new wave of penitent tourists. But no, really. This is a spiritual thing and the pope has actually specified that there will be many churches all over the world with the power of bestowing the indulgence upon the Pure of Heart who humbly seeks forgiveness and is determined to change his/her rotten life. So, no need to come to Rome.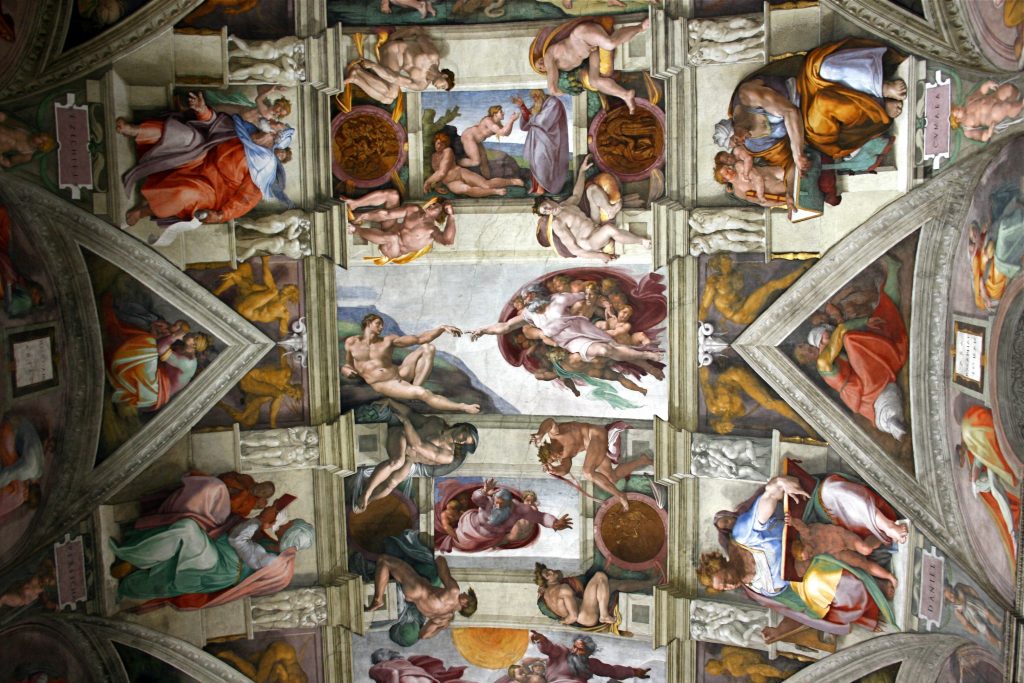 Still. If you are one of those damaged souls that are planning to go to Rome, do yourself a favor. There is a lot of great art to see if you are not completely a materialistic person. After having crossed the sacred door of St Peter's Basilica with your heart in grief, having cried out your tears, and having confessed your naughty soul to any random priest you would probably stumble upon at every step you take in Rome, improve your spirit by enjoying the beauty of the Eternal City! This will be an occasion to become familiar with the incredible collection of masterpieces gathered in the Vatican Museums, to see the newly installed LED light system of the Sistine Chapel, to admire the art created by Michelangelo, Bernini and their peers, and wondering around the streets of Rome with a happy heart. Generations of popes have collected art pieces solely for seducing and restoring your tired soul. Let them lift your spiritual awareness so that you can adhere more adherently to the precepts of the Christian life. Just do it. Visit the Vatican Museums and sanctify your soul (parental discretion advised for nudity). Tip: don't miss a visit to the Borghese Gallery. Colosseum? Ok, you can go.