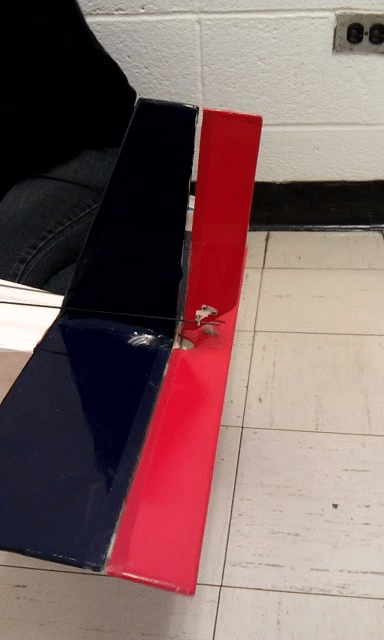 The plane is completed! One of the latest challenges we faced was manipulating the control surfaces. Our flaperons needed to have the ability to act as flaps and ailerons, using only one control stick! Ultimately we found a way to switch the mode between flap and aileron control, on the radio transmitter. Our tail/rudder assembly is also complete!
We are now testing the plane's capabilities, making spare parts, and preparing for our competition journey! One of our first tests was a dry run of the corrugated sheet taxi mission. The plane must roll along a rough surface without taking off and while avoiding obstacles.
As always, if you are interested in building airplanes and airplane-building-related activities, stop by our weekly meetings on Mondays at 9 PM in 233 Mudd. Also head to the machine shop on the second floor of Mudd on Friday afternoons; we spend most of our build time there.