By guest contributor Shelal Lodhi Rajput*
Human Rights Code Red
While the world is dealing with the adverse effects of its own actions,  the UN's climate change panel dropped a bombshell in its latest report. Antonio Guterres termed our climate crisis as a "Code Red for Humanity". We are on the brink of an impending apocalypse as we have failed time and again, gentle reminders, half-hearted summits, and conferences have not worked. Maybe the severe warning in the Intergovernmental Panel on Climate Change ("IPCC") report will inspire the international community to save what we can.
Our seas are rising, forests burning, our islands are sinking and countries are at risk of catastrophic collapse. The effects of what many experts are calling "climate chaos" are ubiquitous and cannot be overlooked. The 42-page Climate Change 2021 report was authored by 200+ people, referenced over 14,000 climate studies, and was published with support from 195 countries. The climate emergency is a reality facing current and future generations and is now the biggest threat to human rights and to the existence of humanity; the time has come to acknowledge this fact.
Climate Chaos and International Human rights law
"It is going to get worse……nowhere to run, nowhere to hide" – UN Climate Report
Climate change is widely recognized as the "common concern for humanity." The 1948 Universal Declaration of Human Rights (UDHR), as the most fundamental international human rights text, made no mention of substantive environmental rights or rights related to climate change. This is understandable given the fact that both environmental concerns and climate change emerged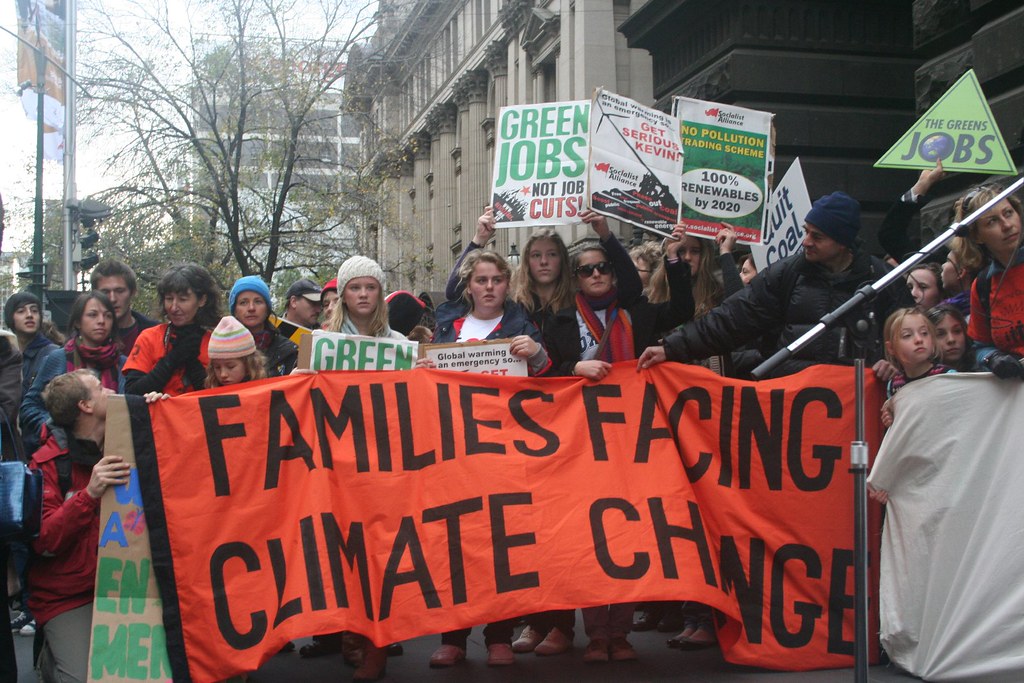 decades later. However, the UN Human Rights Council (Council) has recognized that the environmental changes brought about by climate change can interfere with the realization of fundamental, internationally recognized human rights – including those protected by the International Covenant on Economic, Social, and Cultural Rights (ICESCR) and the International Covenant on Civil and Political Rights (ICCPR). The ICESCR is particularly important because many social-economic rights, including rights to food, health, water, and shelter, are dangerously impacted by the negative effects of climate change. In addition, there are other regional treaties that recognise civil and political rights such as the right to life, movement, privacy, and family, all of which are directly linked to the climate crisis.
Climate change is inextricably linked to human rights because of its destructive impact on not only the environment but also the well-being of individuals. Climate change is having a negative influence on our rights to life, health, food, water, housing, and livelihoods, in addition to endangering our basic existence. It's also worth noting that human rights tribunals' caseloads are becoming more environmentally focused. Because the Convention for the Protection of Human Rights and Fundamental Freedom lacks a substantive environmental right, the European Court of Human Rights (ECtHR) has defined states' procedural obligations to protect the environment by creatively interpreting the incorporated rights to life and privacy. It is clear that climate chaos is a human rights issue, but the current situation is more complex than simply stating that climate change violates our human rights.
'Code Red' and 'Uncertain Certainties'
For most of the world, the landmark report served as a warning to act urgently on climate policies but for some nations, it is more than a warning, rather a mirror for the world to see the devastating effects of the climate crisis. It is a point of no return for small island nations where climate effects cannot be undone and it is too late to take action for safeguarding their homes from catastrophe.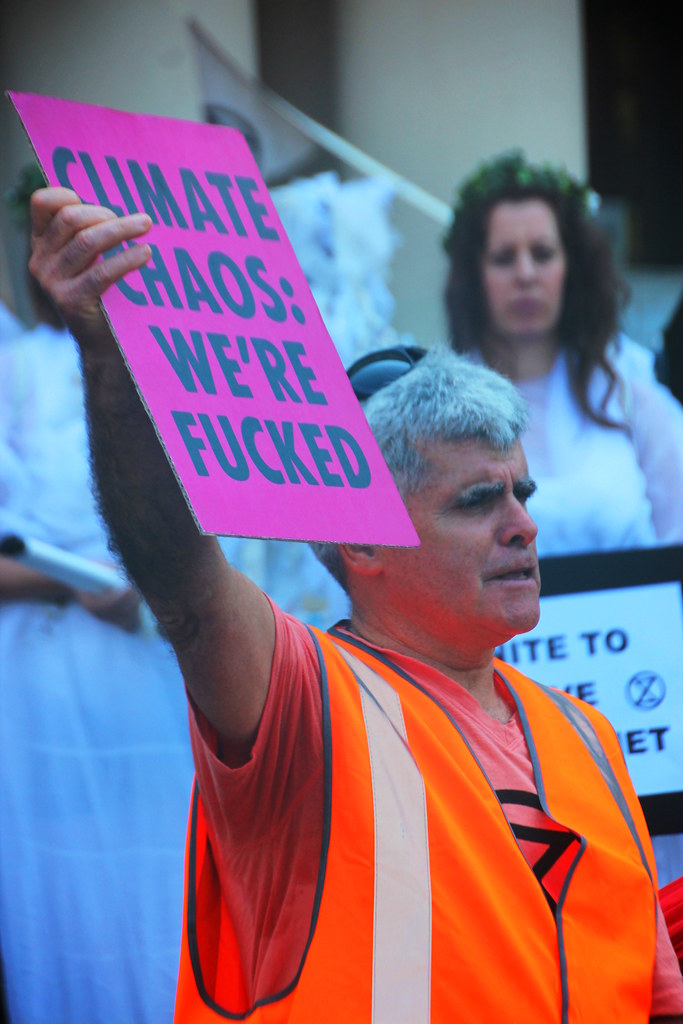 For instance, the sinking islands of Tuvalu suggest how we may see islands and smaller nations disappear in the near future. Time Magazine's  Rising Seas. Fleeing Residents. Disappearing Villages, Our Sinking Planet highlights the climate crisis. Countries and cities around the world are grappling with the drastic rise in sea levels, for example, the dangers of the climate crisis has affected the small pacific nation of Kiribati. It is the first country that will be fully submerged underwater due to rising sea levels. Kiribatians have already started emigrating in response to what is an unavoidable predicament. Others stick to their land in the hope of finding a temporary solution: residents have started erecting coral rock walls, which will eventually be smashed by the high tide. The life and livelihood of people living in island nations are sinking with the rising sea levels. The government of Kiribati has purchased land in Fiji in order to cultivate crops and maybe serve as a safe haven for the country's entire people if the worst happens. At the same time, the World Bank has urged that Australia and New Zealand should enable unfettered migration of people displaced by climate change from Kiribati and other Pacific islands under threat of being submerged.
The dangers of climate change are imminent and urgent action is needed. Climate change has caused multidimensional problems to humans and jeopardizes human rights.
It is undeniable that an unstable future is certain, but how unstable is up to us. With the rise in sea levels, countries like Kiribati and other island nations could disappear in this century. This will no doubt result in the displacement of millions of people and the creation of a new generation of climate refugees. The results of climate chaos will be far more expensive than actions taken now to address climate change. The spread of massive and uncontrollable wildfires is a good example to shed light on the cost of ignoring the climate crisis. Recent wildfires in Europe and the United States have caused irreparable damage to the earth, displaced thousands of people, devasted flora and fauna of the regions and still, there is no end to such firestorms. In Greece alone, a compensation package of 500 Million Euros was announced by Prime Minister Kyriakos Mitsotakis, a massive financial burden of climate change.
If these events don't trigger world leaders to take action, nothing will. Some of these leaders are apologizing for lack of action, Kyriakos stated "Climate change is the reason but not an excuse." Some leaders, like Australia's Scott Morrison, are refusing to budge, rejecting common-sense targets of net-zero emissions. With responses like these from world leaders, it is clear why climate change is now uncontrollable.
Conclusion
Climate impacts will undoubtedly worsen. In order to safeguard human rights in an uncertain future, world leaders must unite to address the devastating impacts of climate change. The current international legal framework does not expressly articulate what human rights obligations states face as a result of climate change. Nonetheless, the apparent link between human rights and climate change, as well as the environment, sheds light on the types of obligations nations have in promoting human rights and dignities. This wake-up call to governments and individuals alike mustn't go unanswered.
* Shelal Lodhi Rajput is a student at Symbiosis Law School, Pune, India.
Photos
"IMG_7353-climate-emergency" by John Englart (Takver) is licensed under CC BY-SA 2.0
"Climate Emergency – Families facing Climate Change" by John Englart (Takver) is licensed under CC BY-SA 2.0
"Climate Chaos: we're fucked. Why we have an extinction rebellion for climate emergency action – IMG_4434" by John Englart (Takver) is licensed under CC BY-SA 2.0