By guest contributor Ayush Kumar*
Globalisation has caused the emergence of new technologies that facilitate trade and transport, making business more rewarding. A negative ramification of this change is the proliferation of cross-border human trafficking. The UN Office of Drugs and Crime (UNODC) defines Human Trafficking as the "recruitment, transportation, transfer, harbouring, or receipt of people through force, fraud, or deception, intending to exploit them for profit." Men, women, and children of all ages and from all backgrounds can become victims of this crime, which occurs in every region of the world.
There are nearly 36 million victims of human trafficking in the world, out of which two-thirds are from Asia, making it the third-largest crime in magnitude and profit after arms and drug trafficking. With Covid-19, the situation is anticipated to turn grimmer.
Open Borders: A Facilitating Factor
Nepal is an indispensable neighbour of India because of its cultural, historical, and economic connections. It also holds a vital place in India's foreign policy because of the pertinent Chinese threat for Nepal and then eventually for India. The two countries not only share an open border and unhindered movement of people (according to the Treaty of Peace and Friendship of 1950), but they also share a bond cemented by economic and familial ties, popularly known as "Roti-Beti ka Rishta" or, "relation of food and family."
It turns out that this friendship comes at a heavy cost as open borders have become a facilitating factor in illegal practices such as smuggling and trafficking of women and girls. It is estimated that around 50 women and girls are trafficked from Nepal to India daily. According to the National Human Rights Commission of Nepal, around 35,000 Nepali girls were trafficked between 2018-19.
Nepali girls are forced to work in the Indian sex industry where prostitution is not a criminal offence, while the Human Trafficking and Transportation (Control) Act, 2064 (HTTCA) of 2007 makes prostitution in Nepal punishable by imprisonment. However, while there is no provision under the law that makes prostitution a criminal offence in India, running a brothel is illegal under the Immoral Traffic (Prevention) Act, 1956 (ITPA). This act is the main legislation available to use to combat trafficking for commercial sexual exploitation in India. However, the act fails to define what exactly trafficking means.
Inadequacy Of Domestic Laws Against Sex Trafficking
There are many domestic laws in place to tackle the menace of human trafficking in India as well as Nepal, but none of them seem to fulfil their function as trafficking has only been exponentially rising day by day. Article 23 of the Indian Constitution prohibits the trafficking of human beings and forced labour, additionally, Section 366 B of the Indian Penal Code makes "importing any girl under the age of twenty-one with the intent that she will be forced or seduced to illicit intercourse with another person a punishable offence." Moreover, the Child Labour [Prohibition and Regulation] Act of 1986 prohibits the employment of children below the age of 14 in certain hazardous occupations.
Until 2018, when the Trafficking of Persons (Prevention, Protection and Rehabilitation) Act was introduced, no Indian law (except for certain sections of the ITPA) had provision for providing the victims of trafficking with rehabilitation. The act mandates that the central or state governments establish Protection Homes to offer victims refuge, food, counselling, and basic healthcare. Moreover, the governments will operate Rehabilitation Homes in each district to offer victims long-term rehabilitation. However, the bill still follows the 'raid-rescue-rehabilitation-criminalisation' model ignoring the fact that the problem at hand is purely socio-economic.
In Nepal, the Trafficking Act of 1986 provides protection against the trading of human beings for any purpose whatsoever. However, recruitment by deception for forced labour was not taken into consideration in this act unless it was for prostitution. The HTTCA was then passed to effectively implement the provisions under the Trafficking Act. HTTCA was given extraterritorial jurisdiction and the penalties for offences that took place within and outside Nepal were made equal. Even after the HTTCA, the provision of extraterritorial jurisdiction has not been fully implemented. The act was severely criticized because of the fact that it made no distinction between sex trafficking and sex work. Further, the act has inadequate provisions for compensation and protection for plaintiffs who bring the matters of trafficking to court.
A Poverty Ridden Patriarchal Society Denies Women's Rights And The Impact of Covid-19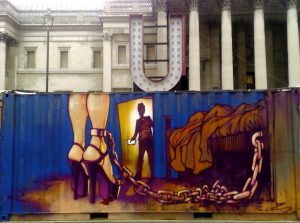 In their early childhood, women and girls are denied access to basic education, equality, and personal autonomy because of the rigid Nepali patriarchal society. Parents avoid spending resources on a girl child primarily because of high and persistent unemployment, widespread poverty, prospective dowry demands, and a cultural preference for a boy child. One major reason for widespread trafficking is child marriage, which is prevalent in both India and Nepal. Fictitious marriages are used as a pretext for luring a victim or their family for trafficking. Parents marry off their girl child at a very early age, husbands then sell them off to brothels.
Research shows that disease outbreak acts as a major catalyst for the practice of trafficking. In the current pandemic, more than 1,700 children have lost both parents, and more than 7,400 have lost one of their parents to the virus in India alone. These orphaned children are at great risk of being trafficked and exploited. Apart from devastating the whole family structure, epidemics and pandemics can also amplify several other trafficking risk factors, from poverty and unemployment to the breakdown of the rule of law.
Traffickers promise better wages and better working conditions in foreign lands, as opposed to the widespread poverty and unemployment in Nepal, to lure the victim into trafficking and forced labour. With the Covid-19 pandemic, one-third population of Nepal, who lived close to the poverty line before the pandemic arrived, could fall below the poverty line. This will serve to aggravate the economic conditions in Nepal. Additionally, this is the reason why border authorities should be more vigilant, as the risk of exploitation of Nepali girls is much greater now.
The Indian constitution extends some fundamental rights to foreign citizens as well, such as Article 14 (equality before the law) and Article 21 (right to life and personal liberty). It is well settled through various case laws that Article 21 contains in it the right to health. Nepali girls lose their basic human rights for a lifetime once taken away from their homeland. Women and girls brought to India suffer from diseases like HIV/AIDs which not only jeopardises their health and lives but also opens them up to ostracization upon return to their communities due to the stigma attached to the disease. One survey in Mumbai indicated that 50% of female prostitutes were infected with HIV and other sexually transmitted diseases.
International Treaties Against Human Trafficking That lack Implementation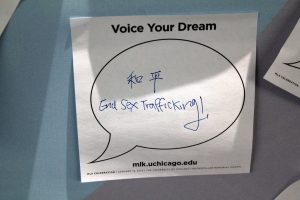 International frameworks are as futile as domestic laws in curbing human trafficking. India and Nepal both have ratified, but not adopted, the United Nations Convention against Transnational Organized Crime [UNTOC)] (commonly known as the Palermo Protocol) and its protocol for preventing the trafficking of human beings. Both the nations are party to the regional conventions such as the SAARC Convention on Protecting and Combating Trafficking in Women and Children for Prostitution [2002], whose purpose was to promote cooperation amongst the Member States so that they may effectively deal with the suppression of trafficking in women and children.
While international standards are clear, there are still gaps in application. Even though the Palermo Protocol asks for a comprehensive approach for combating human trafficking, it has yet to be fully realized. Frequently, states seek to fight human trafficking simply from an immigration or criminal standpoint. To guarantee that the problem is dealt with to the best degree possible, states must recognise and execute all international mechanisms to combat trafficking.
What Is Needed?
India and Nepal must come together and formulate a singular legal and social framework to uproot all trafficking supply chains. Border security forces of both countries need to devise a plan and train their guards to efficiently identify and intervene in cases of human trafficking. UNODC's standard operating procedure provides comprehensive steps to identify a possible victim of human trafficking. It stresses the role of first responders—agencies, organisations, or individuals. They have the responsibility of identifying a victim of human trafficking just as the security forces do.
Further, open borders must be regulated to an extent that does not affect commercial activities between the two countries. Cooperation among the countries should be enhanced by strengthening and ratifying international frameworks and treaties. Finding gaps in the system cannot be done by a single country as it is a transnational problem. Countries should identify the socio-economic factors (such as poverty, unemployment, child marriage, preference of male child etc.) that make trafficking so easy in the region and work towards mitigating them rather than solely stressing the enhancement of the legal framework which eventually lacks implementation and has various loopholes.
* Ayush Kumar is an undergraduate student at Dr. Ram Manohar Lohiya National Law University, India. He finds his interest in Human Rights, Public policy, and Intellectual Property. He may be contacted through his LinkedIn.
Photos
"Sex trafficking" by quinn.anya is licensed under CC BY-SA 2.0
"Journey" by Steve Weaver is licensed under CC BY-NC-ND 2.0