By guest contributor Swetha Somu*
The Covid-19 pandemic has sparked a series of misleading advertisements claiming to cure and protect us from the deadly virus. As a result, the consumer protection regulatory authorities across the world have sprung into action by identifying and taking down false and inaccurate advertisements.
Consumer rights in the pandemic era
"A consumer is a shopper who is sore about something."
 – Harold Coffin
Coffin is no entrepreneur but a humor columnist and yet his famous quote aptly portrays why a consumer is a consumer. He asserts that a consumer is someone who has a problem or is made to think that he has one and that it can be resolved only if he buys a particular product.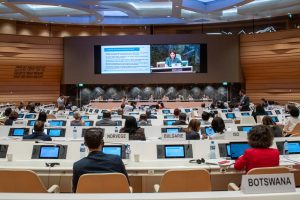 The need for an international instrument addressing consumer rights was strongly advocated for back in 1985 which subsequently led to the adaptation of the United Nations Guidelines for Consumer Protection (UNGCP). It was later revised in 1999, however, only recently in 2015, UNGA's resolution 70/186 successfully revised and incorporated suggestions on good business practices, e-commerce, and policies for consumer protection. As given in section III clause (5)(b) and (c), the purpose and soul of the guidelines is to protect consumers from products that are unsafe and pose risk to health.
Significantly, clause (e) states that consumers should have access to sufficient information to make an informed decision as per their needs and wants. Misleading advertisements either don't disseminate all the necessary information about the product or promote claims which aren't supported by solid evidence hence deceiving the consumers from enjoying the outcomes of a fruitful decision. Moreover, the Covid-19 pandemic has made people even more vulnerable and susceptible in the consumer market. Besides making a drastic impact on businesses, it has also affected the behaviors of consumers—meaning that businesses need to adapt accordingly to stay afloat.
At present, the consumers are facing problems with their safety being at stake due to the virus outbreak. Their concern is what makes them indecisive, hence, easily exploitable and because advertising plays a huge role in influencing consumer's decisions, companies are indulging in highly manipulative advertisements which aim to trigger the sentiments and emotions of the consumers. This aids companies in maximizing their sales on the pretext of "helping" consumers address their concerns.
Lockdown in countries lead to a drop in sales initially yet soon after online sales grew almost three times before lockdown, the companies, in order to survive, modified their product portfolio in line with the pandemic by rightly identifying consumers' concerns and exploiting the same. Thus, it feels like this pandemic has become a blessing in disguise for many businesses who are launching products and advertising the same to be effective against the virus. The non-ethical practice is clearly violating human rights yet still lacks a concrete international legal framework to address it.
To illustrate, last year in Australia, famous chef Pete Evans was fined and issued notice by domestic regulatory authorities for promoting his product which claimed to ameliorate one's health and defend one from Covid-19, yet no evidence was found to be backing his claims. Similarly, Ryanair was ordered to take down its "Jab and Go" advertisement after receiving complaints that it promoted "irresponsible behavior" as it tends to mislead viewers that getting the vaccines would allow them to travel easily and freely. These are just a few cases that intended to deceive consumers for the company's revenue maximization.
Returning to the behavioral change mentioned before, it is nothing but the transformation of the spending pattern before and after the pandemic. Consumers have become more inclined toward a healthy lifestyle. Research done by the "FMCG Gurus" shows that, across 18 countries, almost 76% of people are concerned about the pandemic, 59% more people will now prioritize their overall health and according to Accenture's worldwide Covid-19 consumer research, around 60% of the consumers surveyed will start shopping more health-consciously. To cater to this change,  consumers have resorted to healthier food alternatives and hygiene products as a response.
Meanwhile, advertisements promoting health and hygiene products, which remodeled themselves for the pandemic era, started appearing more frequently. Consumers who are flooded with anxiety along with the fear of succumbing to the virus start to believe manipulative advertisements. However, the spurt of misleading advertisements is not a new issue. Famous cases like Kellogg's Rice Krispies, which falsely claimed to boost children's immunity, and Dannon's yogurt products which baselessly asserted that its yogurt will strengthen the body's defense and immunity, violated consumers' rights hence attracting hefty penalties from the respective regulatory agencies.
The commercials are so influential and promising that consumers fall for them. This leads to selling products that aren't the same as perceived by the consumers which violates their rights to safety and to be informed of a product's quality, standards, potency, etc. On top of this, research shows that, in general, misleading packages, labels, and advertisements are made attractive to consumers, thereby manipulating them into purchasing the misleading product which eventually infringes on one's rights either directly or indirectly.
Consumer rights must be human rights
Currently, the debate is whether consumers' interests are being protected or not. Although the current consumer protection laws have been both nationally and internationally codified, only when they are implemented in their true spirit will these rights be safeguarded. Although consumer rights regulators around the world are actively addressing issues related to misleading advertisements, they are only given certain powers such as taking down false advertisements or administer set fines. The Federal Trade Commission in the U.S. can impose a maximum fine of $43,792 per violation, while in India, the Central Consumer Protection Authority can fine up to $26,974.50 (20 lakh rupees). It's barely a punishment because the amount fined is just a small percentage of the profit generated by selling the falsely advertised product. The fine could be easily compensated by the sales revenue of that very product even before it was taken down. Hence, mere regulation does not completely deter companies from manipulative advertising practices because the punishment is not proportionate to the violation of consumers' rights.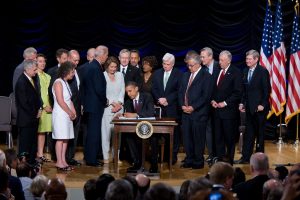 In response to these inadequate regulatory responses, consumer rights should be elevated to the status of human rights. Likewise, these days, there is little to no distinction between human rights and consumer rights. Human rights were first documented by the UN in 1948 (UDHR) and have been evolving ever since by safeguarding many socio-economic rights (Article 16 & Article 22-27) such as protection against child labor, right to rest and leisure, eliminating racial discrimination, and others. The rights are documented in detail under the International Covenant on Economic, Social, and Cultural Rights (ICESCR) which, in fact, are legally binding, unlike the UDHR. ICESCR obliges the parties to observe, implement and improve the rights under this covenant. It also requires timely submission of reports on the compliance and progress of safeguarding the rights hence orderly addressing the issues in regards to the rights.
Moreover, both human rights and consumer rights share the same spirit and soul of equality, justice, development, and most importantly, protection. Both apply to everyone irrespective of any existing differences, hence seeking to protect the defenseless and vulnerable. Few similar rights are the right to redress, right to privacy and dignity, right against discrimination, and right to safety/health. Thus, consumer rights can be deemed as an intricate part of human rights and also the other way around. By deeming them so, consumer rights could be more strictly enforced throughout the world as the recent pandemic has exposed the dangers of exploiting the susceptibility of consumers. For example, by incorporating consumer rights under ICESCR, the rights will gain legal significance, thus, will be strictly monitored by the parties. Therefore, if consumer rights are on par with human rights, there will be greater pressure on companies who are gaining an unfair advantage and seeking to exploit consumers for profit/financial gain.
It's about time that companies should be consistent in acting sensibly and socially responsible because every transgression will violate the rights of consumers which in turn will cause damage and trigger massive violations of collective rights. Since prevention is better than treatment, consumer rights should be intertwined with human rights for better recognition, protection, and regulation by nations across the world.
* Swetha Somu is a second-year BBA.LLB Student in Gujarat National Law University. Her interests are in Human Rights and International Law.
Photos:
"consumer rights points" by bastamanography is licensed under CC BY-NC-SA 2.0
"IGEon Consumer Protection Law and Policy (08/07/2019 Afternoon)" by UNCTAD is licensed under CC BY-SA 2.0
"President Obama Signs the Dodd-Frank Wall Street Reform and Consumer Protection Act" by Speaker Nancy Pelosi is licensed under CC BY 2.0