By Kelly Dudine, staff writer at RightsViews
In a Bangladeshi garment factory, a woman works seven days a week, morning to night, and still cannot afford to feed and clothe her children at home. In India, young women working in cotton mills face appalling work conditions, low pay, violence and exploitation.
This is the cost of fast fashion, poorly regulated labor markets, and ultimately, the tolerance of human rights abuses by the business community. 
However, shifts in public opinion, consumer behavior, and investment strategies are testing business-as-usual more than ever before. The bare minimum is no longer enough – the rules are changing and the business community will need to make drastic, meaningful changes in order to adapt.
The recent filing of bankruptcy by Forever 21 is a strong cautionary tale to all retail giants. The company has been in troubled waters for years. It expanded too quickly and carelessly, and faced lawsuits and accusations of worker exploitation. Despite the adaptation of a social responsibility policy, which outlined sustainability goals including worker health and safety, the company made no improvement in human rights standings over the years. In the annual Ethical Fashion Report, which looks at criteria including living wages, forced labor, child labor, and worker empowerment initiatives, Forever 21's overall score continued to decline, dropping from a D+ in 2017 to a D- in 2019. For a company whose consumers are largely young women, these allegations are particularly damaging, contributing to a loss of consumer interest and falling foot traffic.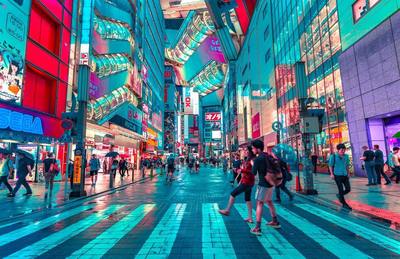 Forever 21 is not alone in these challenges, and the entire fashion industry should take note. Millennials are increasingly buying with their values and Generation Z views consumption as a matter of ethical concern. According to eMarketer, 74 percent of millennial respondents expect brands to take public stands on important social values. To increase consumer markets and customer loyalty, brands should be implementing social initiatives that support and empower their workers in all sectors. 
Money managers, too, are increasingly investing based on ethics and sustainability, using the Environmental, Social and Governance (ESG) criteria to screen potential investments. These criteria look at issues that were not traditionally included in financial analysis, like a corporation's treatment of workers, but are now understood to have significant financial relevance. According to Forbes, the use of ESG criteria and efforts to achieve corporate sustainability are associated with better financial results.
According to the latest report from the US SIF Foundation, investors used ESG criteria in portfolio selection equaling $11.6 trillion in US-domiciled assets in early 2018, which is a 44 percent increase from just two years earlier. The report also shows that assets managed with human rights criteria were one of the leading priorities at $2.2 trillion. With more money managers moving their investments to socially responsible businesses, corporations with human rights abuse allegations could have a problem securing capital in the near future.
 The business community can also expect increased pressure from international human rights bodies. In June 2019, the International Labor Organization adopted a new Convention to combat violence and harassment in the workplace. The Convention sets new international labor standards and "reminds member States that they have a responsibility to promote a general environment of zero tolerance" for workplace violence. The Convention is legally binding for member States, which will no doubt increase scrutiny of the fashion industry, which is plagued with accusations of gender-based violence against female workers. Retailers can expect increased responsibilities of due diligence and prevention, as well as aggressive action and redress when abuses occur.
The simple fact is that there is nothing superficial or whimsical about the fashion industry – it is a massive empire, built in large part due to an intentional race to the bottom, and at great expense to the workers that it so desperately depends on. The industry was estimated to be worth $2.4 trillion in 2017, and growing, making it the world's seventh-largest economy when ranked alongside the gross domestic products (GDP) of individual countries, according to a report by McKinsey and Company. However, the Asian Wage Floor organization estimates that for an item of clothing, only between 0.5-3 percent of the cost goes to the worker who made it. The industry thrives by dealing in poverty wages. This is especially alarming when considering the fashion industry employs millions of people, many of which are women and young girls located in countries where human rights abuses are not uncommon, and where women are particularly socially and economically vulnerable. 
How can an industry worth trillions still be paying poverty wages to the workers that make it all possible? Whether intentionally or not, international corporations are part of a complex system that keeps millions, especially women and young girls, trapped in a cycle of poverty. 
With its financial capital, reach into underserved labor markets, and direct consumer interaction, the global fashion industry could be an incredible driver of social good and equality, able to spur great economic growth through employment opportunities and vocational trainings in communities that need it most. There are, of course, corporations that are doing just that, and they are thriving among millennial consumers. Brands like H&M and Lululemon Athletica, which have scores of B+ and A-, respectively, in the 2019 Ethical Fashion Report, remain fashion favorites. Currently, however, the bare minimum is the norm in this industry. 
Statements and codes of conduct kept neatly on website pages are not enough. To make real change, corporations must collaborate and work together to disrupt the status quo and drastically overhaul the way global supply chains function. 
The first place to start: increase wages of all workers. No one should be earning less than a living wage in such a massive industry. Invest in worker empowerment programs, skill building, and education for employees. Invest time and resources in ensuring that companies comply with The UN Guiding Principles on Business and Human Rights. 
Human rights abuses are predictable and preventable; businesses ought to do the work now to avoid future risk. What may feel like a short-term financial hit allows investment in a healthier, more productive market that corporations will benefit from in the years ahead. As McKinsey and Company states, "brands must find the courage to self-disrupt their own identity and the sources of their old success." To satisfy changes in public and investor behavior, and win new generations of consumers, brands must enact real, human rights driven changes from the executive suite all the way to the factory floor.