By Philip Rodenbough, doctoral candidate in chemistry at Columbia University.  Twitter: @prodenbough
___________________________________________________________________________
The Virtual Student Foreign Service (VSFS) is a program organized by the US Department of State through which students work part time on a project under the direction of a mentor at State, USAID, embassies abroad, or other government agencies. The e-internship is completed entirely online, so anyone can participate from anywhere. During the previous academic year, VSFS offered over 300+ positions to students, many of which were human rights related projects.
Through VSFS, I was fortunate to participate in an independent research project on the LGBT experience in West Africa, with the guidance of a USAID mentor. Throughout the 2013-14 academic year, I researched country conditions, collected media reports, conducted interviews, and authored original detailed descriptions on the LGBT experience in West Africa. This research was developed to to help form baseline data that informs on the needs of the local LGBT communities, in addition to assessing the impact of future programming.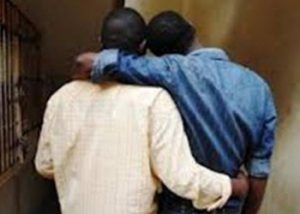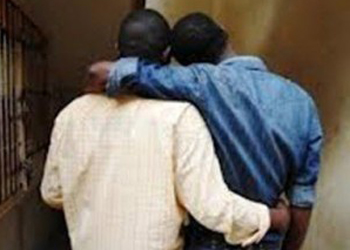 USAID has always been committed to global prosperity, and in recent years that commitment has grown to include a focus on LGBT communities. On December 6, 2011, President Obama signed a Presidential Memorandum directing all federal agencies abroad to ensure that US diplomacy promotes and protects the human rights of LGBT persons. Later that same day, Secretary Clinton delivered an historic speech on the human rights of LGBT individuals while commemorating Human Rights Day. Secretary Kerry continued to advance this cause by participating in the first UN ministerial event on LGBT rights. USAID has responded to such leadership by launching its LGBT Vision for Action as part of its policy framework for 2011-2015. Perhaps most hearteningly of all, Secretary Kerry recently announced the appointment Randy Berry as first-ever Special Envoy for the Human Rights of LGBT Persons. It was a pleasure and a privilege to complete this research project in the broader context of increasing inclusiveness of LGBT issues at the US Department of State and at USAID.
During the course of my research, I found homophobia is rampant, discrimination is frequent, and stigmatization is common against the LGBT persons in West Africa. In some countries, legal barriers prevent LGBT persons from equal treatment. Where no formal barriers exist, strong negative social attitudes are often strong and pervasive enough to achieve the same end. Political leaders are generally hostile towards LGBT persons and virtually all countries in the region categorically reject official calls from the UN to respect the human rights of LGBT persons.
LGBT communities do vary from country to country within the West Africa region. Based on the research in this project, the situation for LGBT persons is best in Cape Verde, Guinea-Bissau, and Cote d'Ivoire, where there is relative tolerance and freedom. The situation is worst in Senegal, Gambia, and Nigeria, where LGBT persons are actively castigated and/or imprisoned. The case in Nigeria is particularly troubling due to the recent enacting of more severe anti-LGBT laws. Mauritania has the harshest anti-homosexuality laws and the subject remains strictly taboo, as it similarly does in Niger and Guinea.
Despite these challenges, there is still hope that the situation can improve. Most countries do have active pro-LGBT groups working to change the public mentality. Additionally, pro-LGBT opinion pieces do occasionally appear in local media. LGBT leaders in the region all express a common willingness to partner with development organizations such as USAID. Robbie Corey-Boulet, an Institute of Current World Affairs Fellow studying LGBT advocacy in West Africa (whose works are often cited in this project) argues that these groups are often in need of small seed grants in order to find and promote their voice. Donor requirements such as official recognition by the state and previous experience managing large grants prove problematic for these emerging LBGT organizations. Despite the difficulties they face, LGBT leaders in the region are optimistic that over time they can work together to build a more inclusive and more equitable society.
As a student in a highly scientific and technical degree program, this project was a great opportunity to gain exposure in human rights research. My interest in West Africa stems from my Peace Corps service—I taught high school chemistry in Guinea and Burkina Faso from 2009 to 2011. Although my doctoral project is focused on synthesis and characterization of clean energy materials, my interests extend into science policy, international development, and human rights. My work with VSFS has provided me a greater appreciation for commonalities in seemingly disparate communities, LGBT or otherwise.
I am pleased to share with RightsViews the full and final report from my VSFS internship: Being LGBT in West Africa Project.