Transducer Sound Art and Music Workshop
Sunday, April 9 – 10am – noon
320H Prentis Hall, 632 West 125th Street New York, NY 10027
Primary instigators/guides: Jeff Snyder and Adrian Freed 

This workshop has reached capacity, and registration is closed. If you have not received an email confirming your registration, email workshop@reembodiedsound.org immediately.
If you have registered, but are unable to make the workshop, please let us know as soon as possible so that we can make the space available for someone else.
Through guided experiments with different transducers, materials, and interesting resonating objects, this two-hour workshop will cover the basic technical challenges and interesting creative possibilities of reembodied sound. You will leave with ideas and new tricks of the trade to start or continue your venture into the world of transducer-based sonic art. 
Topics addressed will include:
Transducer function and design
Introduction to the different types of transducers

Transducer interactions with resonant materials

Strategies for designing efficient transducer-based systems
Examples of sound art and musical works
The workshop will provide the needed equipment for in-class exploration, but participants are welcome to bring their own transducers, amplifiers, and interesting objects to resonate, as well as bring in small current or proposed projects for discussion and analysis.
---
Primary instigators/guides:
Jeff Snyder
is a composer, improviser and instrument-designer living in Princeton, New Jersey, and active in the New York City area. As founder and lead designer of Snyderphonics, Jeff designs and builds unusual electronic musical instruments. His creations include the Manta, which is played by over 150 musicians around the world; the JD-1 Keyboard/Sequencer, which was commissioned as a specialty controller for Buchla synthesizers; and the custom analog modular synthesizer on which he regularly performs.  Jeff is a member of experimental electronic duo exclusiveOr, avant jazz group The Federico Ughi Quartet , improvisatory noise trio The Mizries, and laptop ensemble Sideband. He fronts the band Owen Lake and the Tragic Loves as his electro-country alter-ego, Owen Lake. He also composes alternate-reality Early Music for an ensemble of his invented instruments.  In 2009, Jeff co-founded an experimental music record label, Carrier Records , which continues to release strange and exciting experimental music. In 2011, he received a doctorate with distinction in Music Composition from Columbia University. He currently is an Associate Research Scholar of Electronic Music at Princeton University, and the Director of PLOrk , the Princeton Laptop Orchestra.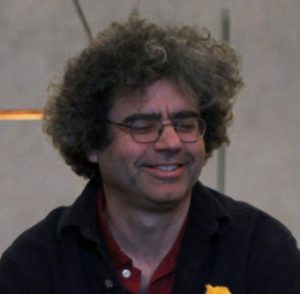 Adrian Freed
is the former Research Director of UC Berkeley's Center for New Music and Audio Technologies (CNMAT) and he leads the Guitar and Chordophone Innovation Group (GIG) there. He has pioneered many new applications of mathematics, electronics and computer science to audio, music and media production tools including the earliest Graphical User Interfaces for digital sound editing, mixing and processing. His recent work is centered around sharing new techniques for rapid prototyping interactive devices employing electrotextiles and other emerging materials.
for questions, contact workshop@reembodiedsound.org