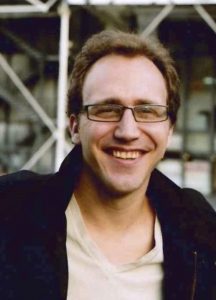 David Coll
is a composer of concert music, installation art, and interdisciplinary projects that engage physical presence with technology to create works of dramatic, introspective, and often playful effect. His work has been recognized through commissions, prizes, and awards from Milano Musica, NewMusicUSA, the Zellerbach Foundation, ISCM World Music Days, IRCAM, the Salvatore Martirano Foundation and Royaumont, among others. Groups that perform his works in the USA include line upon line percussion, Ogni Suono saxophone duo, ICE, and Wild Rumpus; and abroad 2e2m, RepertorioZero, and Itinéraire. Soloists who have championed his work include Donatienne Michel-Dansac, Séverine Ballon, Lionel Peintre, and Mellissa Hughes.
David's music has been featured at festivals including Gaudeamus (2005 & 2009), World Music Days, MATA, Voix Nouvelles, Tzlil Meudcan, and the New Music Gathering. It has been performed at venues including the Centre Georges Pompidou, the Éspace de Projection, the Piccolo Teatro, Roulette, the Mondavi Center, the Krannert Center, and the Muziekgebouw aan 't IJ.
Rachel Devorah
is an American sonic artist and feminist activist living in Paris.
She is the 2016 winner of the International Alliance for Women in Music's Ruth Anderson Prize and a member of the improvisation collectives offal (orchestra for females and laptops) and aorist. She earned her bachelors at Queens College (CUNY), her masters at Mills College and is currently a Jefferson Fellow doctoral candidate in music composition and computer technologies at the University of Virginia. More information at http://racheldevorah.studio.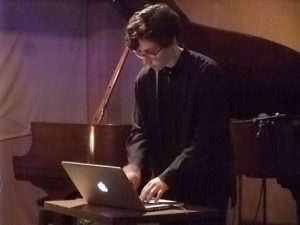 Dani Dobkin
is a sound artist and composer from Philadelphia, Pa. She received a BA in Experimental Music and the Electronic Arts from Bard College where she studied under Bob Bielecki, Marina Rosenfeld and Richard Teitelbaum. Always in search of new ways to engage and interact with sound, she works with installation, modular synthesis, handmade circuits, live electronic improvisation, and interdisciplinary projects with dancers, musicians, poets, and visual artists.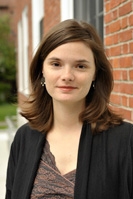 Emily I. Dolan
is the Gardner Cowles Associate Professor of Music at Harvard University. Previously, she was an associate professor of music at the University of Pennsylvania, where she taught since 2006. She specializes in late Enlightenment and early Romantic music and aesthetics. In particular, she focuses on issues of orchestration and instrumentality and on the intersections of music, science, and technology. Dolan has published articles in Current Musicology, Eighteenth-Century Music, Popular Music, Studia Musicologica, Keyboard Perspectives, and 19th-Century Music. She is interested in the intertwined history of musical and scientific instruments: in 2011, she published a co-authored essay with John Tresch (UPenn, History of Science) in Opera Quarterly on the role and reception of machines in French grand opera and in 2013 Tresch and Dolan published "Toward a New Organology" in Osiris. In April 2008, she organized an interdisciplinary conference at Penn, Herder, Music, and Enlightenment, which explored the role of music in Herder's philosophy. In 2009-2010, Dolan was a fellow at the Radcliffe Institute for Advanced Study, where she worked on her first book, The Orchestral Revolution: Haydn and the Technologies of Timbre (Cambridge University Press, 2013).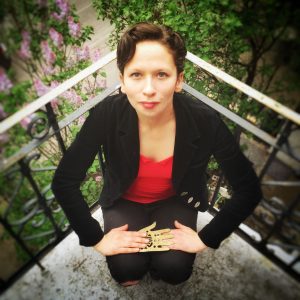 L. Alexis Emelianoff
is a sound artist based in Montréal, Canada, currently inventing and performing with  acoustic and electronic instruments. Her approach is highly divergent and dependent on exploration in material research and physics; temperature changes, magnetism, and water conductivity have all animated installations. She designs systems to allow the 'breakthrough' of the electrical medium and its sonic form, whether periodic, arrhythmic, abrasive, obstinate… these are the 'expressive traits' of the activity present behind walls and in objects of utility. Current projects include hybrid sound output systems and adapting the Western piano to Persian music.
She has performed in Canada, Europe and the United States, at the Museum of Contemporary Art, the Zhou Brothers Center, and the Cultural Center in Chicago, and at the Center for New Music and Audio Technologies (CNMAT) at UC Berkeley; and has published in Leonardo Music Journal.  Currently Alexis plays in the Balinese Gamelan group Giri Kedaton. She is a collaborating member of the research organization CIRMMT and an invited member of the media arts collective Perte de Signal.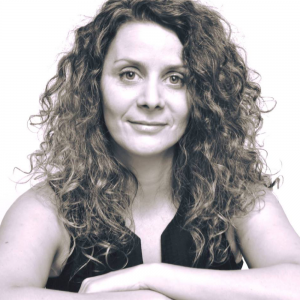 Juanita Fernández Castrillo
 has a aegree in Music Performance, specializing in Percussion from the University of the Republic, Faculty of Arts. She has developed her training in song, dance and composition. She is a Lecturer in Theater Sound Design, at the School of Dramatic Art in Montevideo, Coordinator of Permanent Education Courses at the University School of Music, and is a co-artistic director of the Pulsar Cycle [Contemporary Concerts] at the Solis Theater,  an international series of contemporary music, with national and world premieres  dedicated to the premiere of the commissioned repertoire. Multidisciplinary, it combines audiovisual, scenic and electronic mediums.  For the resident ensemble she composed VIII Pájaros, based on song of the birds of Uruguay, using a variety of compositional techniques, improvisations and algorithms. The work was premiered  and recored in the city of Montevideo and Porto Alegre, for quartet and soloist. Since 1996, she has formed and participated in several major contemporary music festivals in Montevideo and Buenos Aires, Monteaudio International Space Festival, Montevideo Percussion Festival, New Music Center, Montevideo Philharmonic, while in Buenos Aires at the Contemporary Music Festival of the Teatro San Martín, Colón Contemporáneo. She has participated in the Latin American premieres of the work of Steve Reich's Drumming, Music for 18 Musicians, Theillim, working together with the composer, as well as Timber by Michel Gordon, among others. She has performed solo concerts highlighting, Im¡pulso, with works by Iannis Xenakis, Frederic Rzweski, Christian Wolff. She has also participated in the international courses of Contemporary Music in Darmstadt, Germany in August of 2016

Evelyn Ficarra
is a composer and sound artist. She has a strong focus on electro-acoustic and collaborative work and has written music for dance, music theatre, multi media, experimental film, radio, installation and the concert hall.  She received a doctorate in composition from UC Berkeley in 2010 and is currently a Lecturer in Music at the University of Sussex. Her music is heard internationally in concerts/installations/festivals such as MANCA, London International Festival of Theatre, Vienna Festival, City of London Festival, Brighton Fringe and SFIAF. Current preoccupations include investigations of disembodied / re-embodied 'sound objects' in theatrical contexts.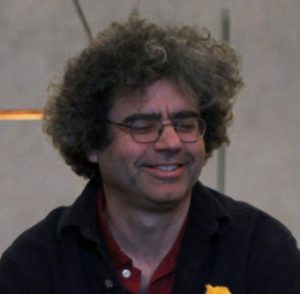 Adrian Freed
is the former Research Director of UC Berkeley's Center for New Music and Audio Technologies (CNMAT) and he leads the Guitar and Chordophone Innovation Group (GIG) there.
He has pioneered many new applications of mathematics, electronics and computer science to audio, music and media production tools including the earliest Graphical User Interfaces for digital sound editing, mixing and processing. His recent work is centered around sharing new techniques for rapid prototyping interactive devices employing electrotextiles and other emerging materials.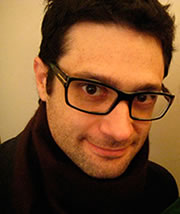 Rama Gottfried
Composer and sound-artist Rama Gottfried's recent work aims to magnify the plethora of details that connect humans with the computers, instruments, plants, insects, amphibians, architecture, and other animate and inanimate entities and spaces that surround us. A recent PhD graduate from the University of California, Berkeley, Rama currently teaches computer music and instrument design at the Center for New Music and Audio Technologies (CNMAT). Previously, he completed studies at the Universität der Künste Berlin, the Manhattan School of Music, and New York University. For more information and portfolio please visit: www.ramagottfried.com
Jenn Grossman
is a sound and experiential media artist based in Brooklyn. Her interests lie in modes of heightening emotional, social and sensory awareness through the interplay of sound and space in the form of ambient soundscapes, multichannel composition, public sound intervention, projection, sound sculpture, sound walking and collaborations with dancers and filmmakers. She has installed works, performed and presented papers at venues such as Knockdown Center, Governor's Island, Harvestworks, the MoMA PS1 Printshop, the New York Transit Museum, Reverse Gallery, Open Source Gallery, for the Deep Listening Conference's Cistern Dream Session, NYU's SID Conference, Brown's OPENSIGNAL Festival, the WIS/WOS Symposium in Lancaster, Sound Signatures at the University of Amsterdam, the FOOT Festival in Toronto, and in public spaces such as the park archways and tunnels, garbage cans, street vents and stairwells. She holds a BFA in Sculpture and a self-designed MA in Music Media & Sonic Perception from NYU.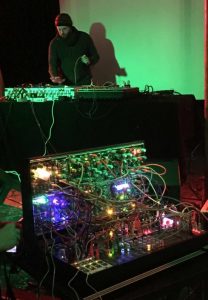 Travis Johns
is a sound artist and educator currently residing in Baltimore, Md. As an improviser, he performs primarily on laptop and electronic instruments of his own design; with studies in the field conducted under the tutelage of Fred Frith, Joelle Leandre and Butch Morris, among others. Active in the Bay Area experimental music scene for several years, Johns moved to Costa Rica in 2011 where he concentrated primarily on building instruments for himself and others – something that he has continued to do since his return to the United States under the nom de plume of VauxFlores. He holds a B.M. in Technology in Music and Related Arts from the Oberlin Conservatory of Music, studies conducted with Tom Lopez, as well as an MFA from Mills College in Electronic Music and Recording Media, studies conducted with Chris Brown, Les Stuck and Hilda Paredes. He has participated in residencies at such places as the Atlantic Center for the Arts and RPI's Create @ iEar, and has had work featured by el Museo Centroamericano de Arte Video (MUCEVI), the Electronic Music Foundation, Berkeley Art Museum/Pacific Film Archive (BAMPFA), the Bienarte 8 Costa Rican Biennial, el Museo Nacional de Costa Rica and the 2013 Biennial of the Central American Isthmus (BAVIC).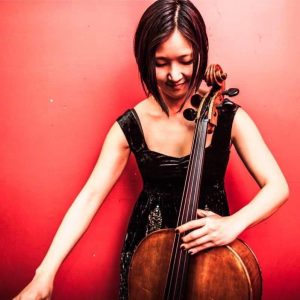 Amy Kang
constantly seeks to explore the expansive range of the cello in a broad spectrum of genres. Equally at home in both the concert hall and downtown rock venues, Amy performs as a classical chamber musician as well as with hip hop artists, jazz ensembles, and singer-songwriters. She has become involved in contemporary Latin American music in particular, and is currently the cellist in the JP Jofre Hard Tango Chamber Band. Recent performances in 2016 have brought her around the world to Poland, Panama, Puerto Rico, South Korea, and Japan. Amy has performed with highly regarded musicians such as Kathryn Stott, Kenneth Cooper, Fernando Otero, and Paquito D'Rivera. A graduate of Columbia University with a B.A. in English Literature, Amy was a recipient of the Rapaport and Dolan Prizes, which allowed her to study with Fred Sherry. Amy is also a serious visual artist and studied painting at Columbia as well as the L'Ecole Marchutz in Aix-en-Provence. Her current project involves transcribing the Bach Cello Suites into a series of paintings through a system of color-pitch correlation.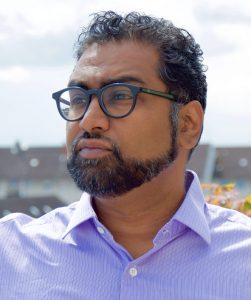 Ravi Kittappa
is a composer currently living in Oakland, CA. The New York Times described the "vivid soundscapes" of a recent performance of his work, Decantations III, as "alluring" and "meditative". His music has also been commissioned and performed by violist Garth Knox, Ensemble dal Niente,  Ostravská Banda, The Janacek Philharmonia, Quince Contemporary Vocal Ensemble, Concert Black, TIGUE, among others. He has had sound art works commissioned and installed by The Baltimore Museum of Art, The American Visionary Art Museum, The United Nations Day for South-South Cooperation. He has been honored to be selected as a participant at international festivals like Ostrava Days, Bowling Green New Music Festival, Etchings Festival, Minot Modern, MATA Festival, Make Music NY, World Saxophone Congress, and the Bang on a Can Summer Institute.
Yiğit Kolat
Turkish-American composer Yiğit Kolat's music explores the liminal frontiers of musical activity and the poetics of sonic processes that unfold within extremely short timeframes. The complicated political and social environment of his native Turkey is a recurring theme for his diverse output. Kolat's work has been recognized by a prestigious array of international organizations, including the Bogliasco Foundation (2016 Edward T. Cone Bogliasco Fellow in Music), the Tōru Takemitsu Composition Award (1st Prize, 2015), the Queen Elisabeth Competition in Belgium (Finalist, 2013), and the Concours International de Composition Henri Dutilleux (2nd Prize, 2012).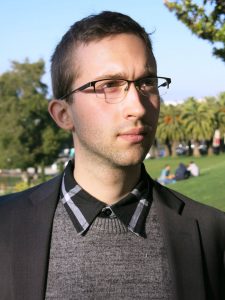 Jacob Kopcienski
has performed throughout the United States, France, Italy, Australia, and Malaysia. In 2016, he gave performances at UC Berkeley, CNMAT (Berkeley, CA), Omaha Under the Radar festival, and the Bowling Green State University New Music Festival. He has garnered numerous performance accolades including a Harriet Hale Woolley Scholarhsip for Studies in Paris, France (2014-2015) and 3rd prize in the 13th Concorso Internazionale di Musica Marco Fiorindo Chamber Competition (2013). Premiering numerous works, Jacob has worked with composers including Vinko Globokar, François Rossé, Ravi Kittappa, Julien Malaussena, and Molly Joyce. Jacob currently studies Saxophone and Musicology at West Virginia University.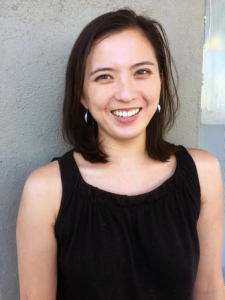 Ursula Kwong-Brown
is a composer and media artist from New York City. Described as "atmospheric and accomplished" by The New York Times, her work has been performed in diverse venues including Carnegie Hall, le Poisson Rouge and the Manhattan Movement & Arts Center in NYC, St Paul's Chapel and Miller's Theatre at Columbia University, and the National Portrait Gallery and the Victoria & Albert Museum in London. Awards include an ASCAP Honorable Mention, the Chicago Ensemble's "Discover America" Composer Award , the Bowdoin Festival Composition Prize, and Columbia University's Sudler Arts Prize. Ursula received her B.A. from Columbia University in 2010, graduating with honors in music and biology. She worked for two years as a laboratory manager for Dr. Darcy Kelley, studying the musical intervals in the vocalizations of African clawed frogs. In 2012, she changed direction and started a combined M.A./Ph.D. program at the University of California in Berkeley with generous support from a Mellon-Berkeley fellowship. After earning her M.A. in Music Composition in 2014, she expanded her focus to include New Media studies at the Jacobs Institute for Design Innovation. Ursula plans to graduate in 2018 with a Ph.D. in New Media & Music. More info about her work can be found at www.ursulakwongbrown.com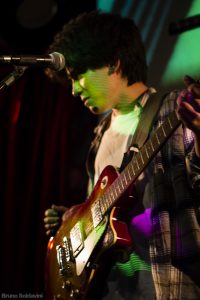 Juan Martín López
is Assistant Professor at the Electroacoustic Music Studio and at the Institute of Communication of the University in Uruguay (Universidad de la República). He has been working on sound art portraits since 2006 with the TDUEPURC project.  His experience in the field of transducers includes the co-creation of the dance piece INCIDENCIAS (2011), and the participation in the realization of important pieces of the repertoire like David Tudor's "Rainforest", and Alvin Lucier's "Quasimodo…". In 2014 López won a fellowship from the Ministry of Culture, and in 2016 his group, Tangente, released its second album "Arbueleños."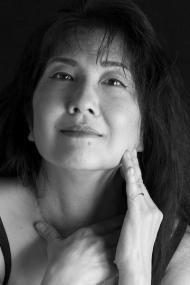 Miya Masaoka
a resides in New York City and is a classically trained musician, composer and sound/installation artist. She has created works for solo koto, laser interfaces, laptop and video, sculpture installations and written scores for ensembles, chamber orchestra and mixed choirs. She has a large body of work for solo koto, live electronics and video. She often works with the sonification of data, and maps the behavior of brain activity, plants and insect movement to sound. Her work has been performed at the Venice Biennale 2004, the Miller Theater, NYC, Ircam, Paris and V2, Rotterdam. Awards and commissions include the Alpert Arts Award, Bang On a Can, Engine 27/Harvestworks, Gerbode Foundation. She is idirector of the Sound Arts MFA program at Columbia University. Website : www.miyamasaoka.com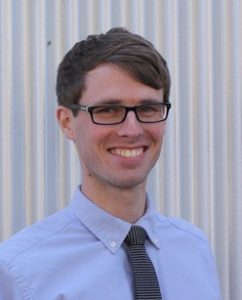 Ted Moore
is a composer, sound designer, and music educator living in Minneapolis.  His work has been reviewed as "an impressive achievement both artistically and technically" (Jay Gabler, VitaMN), "wonderfully creepy" (Matthew Everett, TC Daily Planet), and "epic" (Rob Hubbard, Pioneer Press). Ted's work focuses on live electronic processing with live performers using the digital signal processing programming language SuperCollider. His music has been premiered by the International Contemporary Ensemble, Spektral Quartet, Yarn/Wire, Quince Vocal Ensemble, AVIDduo, Firebird Ensemble, RenegadeEnsemble, and the Enkidu Quartet. He is one half of Binary Canary, a woodwinds-laptop improvisation duo.
Weston Olencki
is trombonist and composer specializing in the performance and production of new music. His work in performance is primarily concerned with hyper-extended instrumental technique, intensive performer-composer collaboration, object-oriented performance, feedback and noise, and alternative concepts of physicality within acoustic and electronic media. Compositional concerns include digital native culture, glitch ethics, visual/conceptual/archival practices, and technologically-enhanced virtuosity.
Weston is a member of Ensemble Pamplemousse, one half of RAGE THORMBONES and has also performed alongside Ensemble Dal Niente, wasteLAnd, Wet Ink Ensemble, Talea Ensemble, and Chicago Symphony Orchestra's MusicNOW. He has been in residence through Harvard, Stanford, and New York Universities and was awarded the Kranichsteiner Musikpreis from the 2016 Darmstadt Ferienkurse. His works have been commissioned by the Talea Ensemble, Bass2Bass [Scott Worthington + Michelle Lou], Matt Barbier, and Erin Cameron. He lives and works in New York City.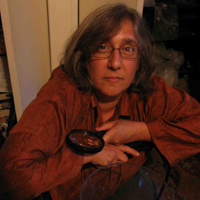 Liz Phillips
New York-based artist Liz Phillips has been making interactive multi-media installations for the past 45 years.She creates responsive environments sensing wind, plants, fish, audience, dance, water, and food. Audio and visual art forms combine with new technologies to create elastic time-space constructs. Sound is often the primary descriptive material. Phillips received a B.A from Bennington College in 1973. Phillips received a Guggenheim Fellowship and numerous individual and collaborative commissions from New York State Council on the Arts and National Endowment for the Arts. She currently teaches workshops and lectures on Sound and Interactive Media in the sculpture department at Purchase College,in the graduate Sound Art Program at Columbia University and this semester at Wesleyan University in theGraduate Music Program.
Phillips has exhibited interactive multimedia installations at  art museums, alternative spaces, festivals, and public spaces. These include; The Milwaukee Art Museum, Queens Museum of Art, The Jewish Museum, The Whitney Museum of American Art, The San Francisco Museum of Modern Art, the Spoleto Festival USA, the Walker Art Museum, Ars Electronica, Jacob's Pillow, The Kitchen, Rene Block gallery and Frederieke Taylor gallery. Phillips has also collaborated with the Merce Cunningham Dance Company, Nam June Paik, Earl Howard, Simone Forti and Robert Kovich.  Her work was presented by Creative Time, the Cleveland Orchestra, IBM Japan, and the World Financial Center . Public spaces as diverse as an alternative energy site in a wind turbine (1981) in the South Bronx , the anchorage under the Brooklyn Bridge, Peavy Plaza in Minneapolis and Art Park in Lewiston NY have been the locations of site specific installations. She is working on a project,"Waves Crossing" for Governors Island through Harvestworks with funding from NYSCA.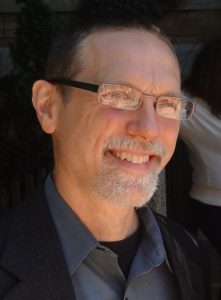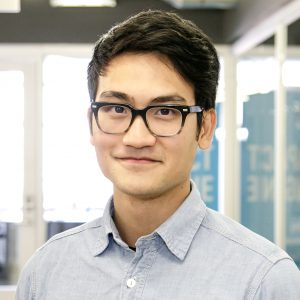 Christopher Preissing and Hugh Sato
create interactive, immersive environments that combine analog and digital technologies with found objects and sounds. Their site-responsive installations explore out-of-placeness, intimacy, openness and sharing within the created environment. While the arrangement of elements within their works are purposeful and intentional, they rely on curiosity and discovery to create an intimate relationship between the observer and the environment. Their work has been produced at the University of Notre Dame and is currently installed at Chicago's Harold Washington Library Center. Christopher is artistic director of NON:op Open Opera Works.


Ben Luca Robertson
is a composer and experimental luthier whose work addresses autonomous processes and biological systems—often by supplanting narrative structure with an emphasis on the physicality of sound, spectra, and microtonality.  In Summer 2015, he was appointed a research position at the Tampere Unit for Computer-Human Interactions (TAUCHI) in Finland and recently collaborated with the University of Idaho to sonify migratory patterns of Chinook Salmon.  Currently pursuing a PhD. in Composition/Computer Technologies at the University of Virginia, Ben holds a M.A. in Composition from Eastern Washington University and a B.A. from the Evergreen State College.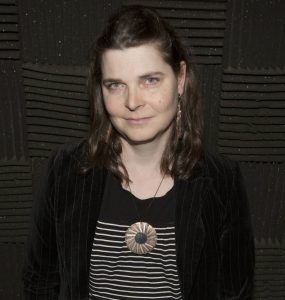 Jess Rowland
is a sound artist, musician and composer. In addition to an active art practice, she is currently adjunct faculty at The School of Visual Arts in New York teaching Sound Art. She presents her work internationally, and received her MFA from the University of California Berkeley, under the mentorship of Adrian Freed,  Director of Audio Research at CNMAT. Her music catalogue is represented by Edgetone Records.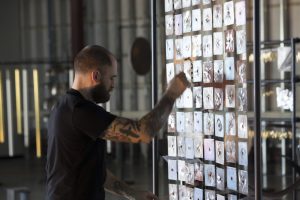 Trevor Saint
plays the glockenspiel. He has performed the first solo works for the extended-range instrument, regularly working with composers Christopher Burns, Jeff Herriott, Matt Sargent, and Amanda Schoofs. He is also one half of the band Skewed and Such, which is currently developing Pillars of Decay, a concert-length collaboration with composers Matt Sargent and Amanda Schoofs, focusing on homemade instruments built from salvaged metals.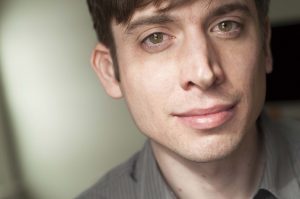 Matt Sargent
is a composer and guitarist based in upstate New York. His music grows out of an appreciation of natural resonances, recursive structures, computer modeling, and outdoor listening. He often writes music that responds specifically to the sonic features of acoustic spaces, an interest which has led him to produce work in many unique locations, including the grain elevators of Buffalo's "Silo City" and the Rhyolite ghost town of Death Valley. His music has been described as "so simple, so natural, and yet sets up a complex set of interactions." (Jennie Gottschalk, SoundExpanse)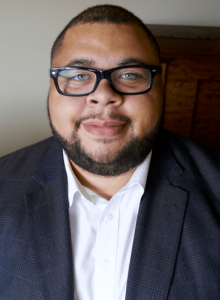 Whitney Slaten
is a Ph.D. candidate in ethnomusicology at Columbia University. His forthcoming dissertation Doing Sound: An Ethnography of Fidelity, Temporality and Labor among Live Sound Engineers examines the relationships between technological and social examples of fidelity within the context of professional live sound reinforcement engineering. His publications appear in Souls, Current Musicology, and Ethnomusicology Review. He has designed and taught courses about sound at Columbia and The New School and he regularly presents his research at national and international conferences. Slaten's research has been a part of his work as a live sound reinforcement and recording engineer.
Jeff Snyder
is a composer, improviser and instrument-designer living in Princeton, New Jersey, and active in the New York City area. As founder and lead designer of Snyderphonics, Jeff designs and builds unusual electronic musical instruments. His creations include the Manta, which is played by over 150 musicians around the world; the JD-1 Keyboard/Sequencer, which was commissioned as a specialty controller for Buchla synthesizers; and the custom analog modular synthesizer on which he regularly performs.
Jeff is a member of experimental electronic duo exclusiveOr, avant jazz group The Federico Ughi Quartet , improvisatory noise trio The Mizries, and laptop ensemble Sideband. He fronts the band Owen Lake and the Tragic Loves as his electro-country alter-ego, Owen Lake. He also composes alternate-reality Early Music for an ensemble of his invented instruments.  In 2009, Jeff co-founded an experimental music record label, Carrier Records , which continues to release strange and exciting experimental music. In 2011, he received a doctorate with distinction in Music Composition from Columbia University. He currently is an Associate Research Scholar of Electronic Music at Princeton University, and the Director of PLOrk , the Princeton Laptop Orchestra.
Frank Spigner
is a composer, artist, and technologist who has been actively creating an evolving array of works in the form of music and sound works, sculpture, installation, and electronic media at the conservatory and gallery level, at music and art festivals, and at various concerts and exhibitions throughout the US. His work has appeared at such venues as Pioneer Works Center for Art and Innovation, New York's The Stone, Experimental Intermedia Foundation, Judith Charles Gallery, BronxArtSpace, Issue Project Room, Basilica Hudson, Silent Barn, and Sweet Thunder Electro-Acoustic Music Festival among others. His performances include numerous collaborations such as performing the works of John Cage at the National Academy Museum & School with composer-performer, Du Yun, performing the work of composer, Joel Thome, at the International Music Therapy Conference, and working with sound art pioneer Liz Phillips on several installations and multimedia works. His work has been featured in publications such as Composers Circle, Submissions Magazine, he was a recipient of a scholarship from the Columbia University School of the Arts, and was named one of the "100 Best of 2015" in the category of Fine Arts by the Creative Quarterly Journal of Art & Design. Much of his current work takes on an intermedia approach, often involving the melding of several different mediums such as interactive audio-visual installations, welded metal sound sculpture, kinetic sculpture, homemade synthesizer circuitry, performance, and socially mediated public works. He studied Music Composition and Visual Arts at SUNY Purchase and is a recent graduate of the MFA Sound Arts program at Columbia University.
Ezra Teboul
is an artist and writer researching the history of homemade electronic sound at RPI's PhD program in Electronic Arts. He holds a BA from Hampshire College and an AM from Dartmouth College, and has presented work at Acht Bruecken in Koln, GE, Silo City in Buffalo, NY and Moogfest in Asheville, NC. He has upcoming residencies at Signal Culture in Owego, NY and Sporobole in Sherbrooke, QC, as well as a book chapter in "the guide to unconventional computing and music" for Springer and another in "Making humanities matter" for U. Minnesota Press.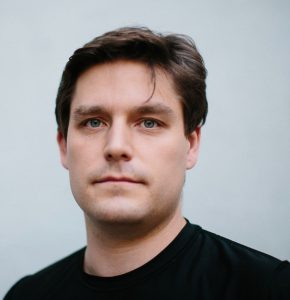 Spencer Topel
is an American composer of experimental music and sound installations that explore relationships between architecture, space, and form. He is a recipient of numerous awards and honors, including a Danish International Visiting Artist Residency in 2013 (DIVA), the Palmer Dixon Prize from the Juilliard School for best composition, BMI and ASCAP Awards, and was an artist-in-residence with the Meitar Ensemble in July 2014 (Tel Aviv).
Recent premieres and shows include Echoic Memory I, II (The drawing Center NY; Estonian Music Days 2016, Tallinn), Vox Nihili (HAU, Finkenau, American Modern Ensemble), String Quartet (FLUX Quartet), Palavers (String Noise), Listening Glass (P.3+ Bamboula NOLA), Capturing Resonance in collaboration with Soo Sunny Park (DeCordova Museum), Callings (TonBurst Ensemble,Chosen Vale Festival, FIGURA Ensemble), and Details on the Strasbourg Rosace (Third Sound, Meitar Ensemble). Topel received degrees from Cornell and The Juilliard School before joining the Tenure-Track Faculty at Dartmouth College, where he is currently an Assistant Professor of Music.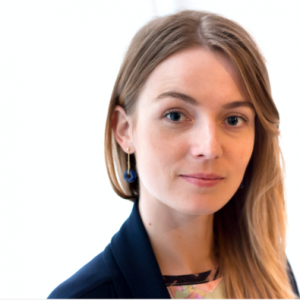 Lucie Vágnerová
 is a Core Lecturer in Music Humanities at Columbia University, where she got her Ph.D. in Historical Musicology. Her dissertation (2016) is about women composers of electronic music, and her other research spans J-pop, hip-hop, and women's labor in the transnational electronics assembly industry. Lucie has presented her work at a number of cross-disciplinary conferences and served on the editorial board of Current Musicology and as Assistant Editor of Women & Music. She has taught Music Humanities and Critical Approaches to Music Technologies at the Department of Music, and Sexing Sound Art at the Institute for the Research of Women, Gender, and Sexuality at Columbia.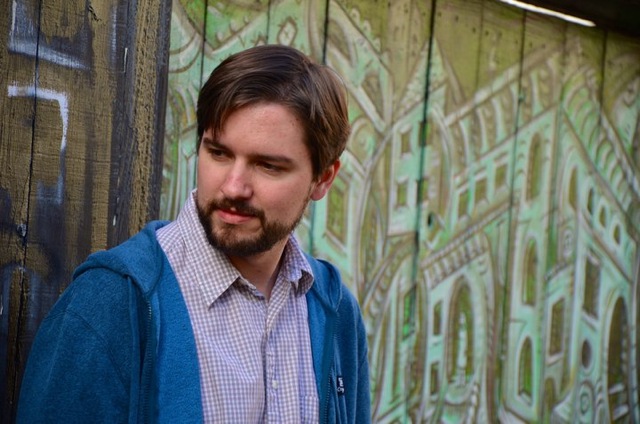 Dan VanHassel
The music of composer and multi-instrumentalist Dan VanHassel (b. 1981) has been described as "energizing" (Wall Street Journal) and "an imaginative and rewarding soundscape" (San Francisco Classical Voice). Recent performances include the MATA Festival, the International Computer Music Conference, Shanghai Conservatory Electronic Music Week, and the Bang on a Can Summer Festival. He has received grants from Chamber Music America, the Barlow Endowment, and New Music USA. Dan was a founding member of contemporary chamber ensemble Wild Rumpus and artistic director through 2016. Currently residing in Boston, Dan has degrees from UC Berkeley, New England Conservatory, and Carnegie Mellon University.
---
Symposium Staff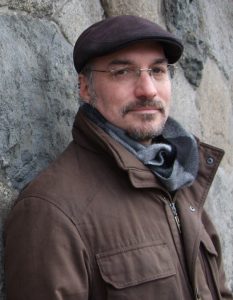 Matthew Goodheart – Conference Organizer
is a composer, improviser, and sound artist currently residing in New York. Following an early career as a free-jazz pianist, he has developed a wide body of work that explores the relationships between performer, instrument, and listener. His diverse creations range from large-scale microtonal compositions to open improvisations to immersive sound installations – all unified by the analytic techniques and performative methodologies he has developed to bring forth the unique and subtle acoustic properties of individual musical instruments. Working with transducers since 2010, Goodheart's approach results in a "generative foundation" for exploring issues of perception, technology, cultural ritual, and the psycho-physical impact of acoustic phenomena. He has won numerous awards and honors, including the a Civitella Ranieri Fellowship, 2014 Berlin Prize in Music Composition, and a 2013-14 Fulbright Grant to the Czech Republic where he worked with the historic quartertone pianos designed by Alois Hába. He received his Ph.D. in Music from U. C. Berkeley in 2013, and is currently a Mellon Postdoctoral Fellow at Columbia University.
Onur Yıldırım – Planning Committee, Concert Coordinator
is a Turkish composer currently based in New York, where he pursues doctoral studies in composition at Columbia University. His music has been performed at festivals such as ManiFeste, Impuls, June in Buffalo, SICPP, and as part of Unerhörte Musik and Jeunesse series. Performers of his music include Klangforum Wien, Ensemble Interface, Callithumpian Consort and Hezarfen Ensemble. Concurrent with his studies in music, Onur has also been pursuing research in computational phonetics—a discipline that has greatly influenced his compositional work.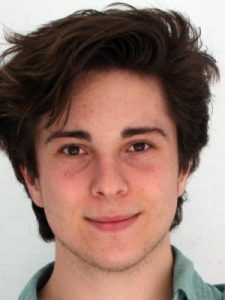 Zach Hap  – Planning Committee
is a composer, improvisor, and multi-media enthusiast working toward a BA from Columbia University in Music (composition) with a concentration in Computer Science. While trained as a saxophonist and bassoonist in both jazz and classical idioms, he currently meditates on the performance of the Japanese Shō. Zak has worked on interactive installations, interdisciplinary performances, theater pieces as well as concert music. His previous works have focused on various ideas and texts from his studies, both academic and personal. Of late, Zak dwells on the significance of ritual within (his) music and the role technology plays in shifting human relations. 
Katherine Balch – Program Coordinator
is a graduate composition student at Columbia University. She writes music that aims to capture the intimacy of existence through sound.  Often influenced by the extra-musical arts, philosophy, and literature, she seeks a heterogenous yet formally cohesive aesthetic that blends lyricism with textural landscapes. Katherine's music has been commissioned and performed by the Minnesota Orchestra, the Albany Symphony Orchestra, the New York Youth Symphony (First Music Commission), American Composer's Orchestra (Underwood Readings), Ensemble Intercontemporain (IRCAM ManiFeste), Collage New Music, the Yale Camerata and Philharmonia, Aspen Contemporary Ensemble, Antico Moderno, FLUX Quartet (Santa Fe Chamber Music Festival), International Contemporary Ensemble, ZOFO duo, New York Virtuoso Singers, Alea III, Departure Duo, wild Up,  Contemporaneous and flute-piano duo Zachary Sheets and Wei-Han Wu (New Music USA) among others,  in such venues as Carnegie Hall, Disney Hall, National Sawdust, and Centquatre (Paris, France). She was recently appointed Composer-in-Residence with the California Symphony, a three-year position she will hold through 2020. Upcoming projects for the 2016-17 season include new works for the Tokyo Symphony and Albany Symphony Orchestra, a residency with the MANCA festival in Nice, France, and collaborations with NYC-based Bearthoven trio and Colorado-based violinist Michiko Theurer.
Additional help from Jess Rowland, Sound Art Installation Coordination, and Weston Olencki, sound engineer.