April 7-9, 2017
Computer Music Center at Columbia University
Prentis Hall
632 West 125th Street
New York, NY 10027
Reembodied Sound is an interdisciplinary symposium and festival, focusing on current and emerging practices in music and sonic art involving the use of transducers or surface speakers.  Taking place at the historic Computer Music Center at Columbia University (formerly the Columbia-Princeton Electronic Music Center), this three day event features artists, researchers, scholars, and engineers from across the globe to investigate issues of aesthetics, ethnography, technical design, compositional techniques, history, gender representation, and pedagogy. The symposium is designed for participants and attendees to share practical information, explore new tools and new possibilities, and to lay a foundation for scholarly discourse and technological investigation through a series of presentations, panel discussions, workshops, performances, and sound art installations.
Featured Speakers: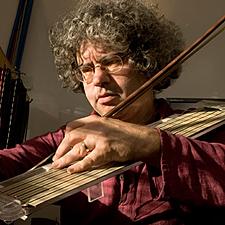 Adrian Freed
former research director of CNMAT
Keynote Address
Emily C. Dolan,
Gardner Cowles Associate Professor of Music at Harvard University
"The Birth of Music's Technological Past"
(in conjunction with the Department of Historical Musicology colloquium series)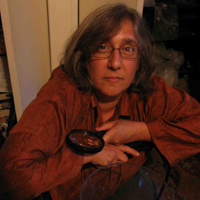 Liz Phillips
Sound Artist
Special presentation: "a history demo of eating as ritual with transducers"
Participating artists and scholars:
David Coll • Alejandro Cruz • Rachel Devorah • Alexis Emelianoff • Juanita Fernandez • Evelyn Ficarra • Mario Gonzalez • Rama Gottfried • Jennifer Grossman • Travis Johns • Zachary Seligman Karen• Ravi Kittappa • Yiğit Kolat • Jacob Kopicienski • Ursula Kwong-Brown • Juan Martín López • Miya Masaoka • Ted Moore • Weston Olencki • Liz Phillips • Christopher Preissing • Ben Luca Robertson • Jess Rowland • Trevor Saint • Matthew Sargent • Whitney Slaten • Frank Spigner •  Ezra Teboul • Spencer Topel • Lucie Vágnerová • Dan VanHassel
Friday Night, April 7th –  8pm
Sound Arts installation and reception
Computer Music Center, room 315
Sunday Morning, April 9th   – 10am
Workshop on basic transducer use (run by Jeff Snyder and Adrian Freed)
Computer Music Center, room 320H
Sunday afternoon , April 9th – 12:30
Concert at CMC, 101 Prentis Hall, 632 West 125th Street
USE THE MENUS ABOVE FOR SCHEDULES AND MORE INFORMATION ABOUT ALL EVENTS AND PARTICIPANTS
For more information, contact [email protected]
Additional funding from:
The Fritz Reiner Center for Contemporary Music
Alice M. Ditson Fund of Columbia University