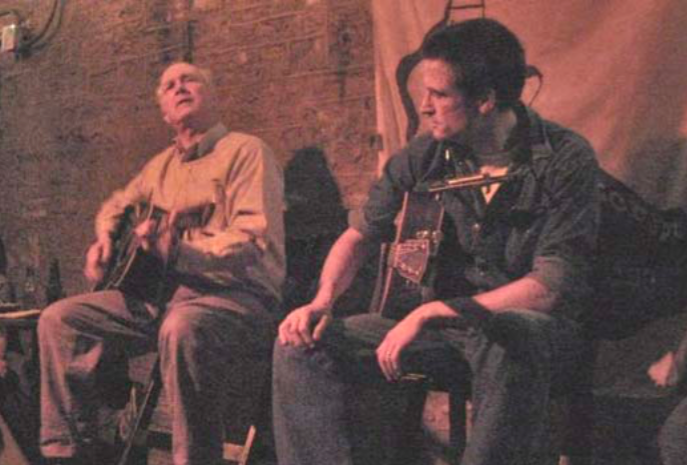 Postcrypt was founded at Columbia University in 1964 by Rev. John Cannon, then a campus chaplain. He enlisted Dotty Sutherland (now Dotty Janke) to help clean out and redecorate a dusty storage room in the basement of the chapel. They purchased some tables and chairs on the Bowery, and built a small stage for performers. Dotty designed and constructed a mosaic bar to serve coffee and refreshments.
John chose the name for the new hangout from an important work of one of his favorite philosophers, Soren Kierkegaard's Concluding Unscientific Postscript. John abbreviated the first two words as "C.U." (also a common abbreviation for Columbia University), and changed the spelling of the third word to "Postcrypt" to reflect the location of the coffeehouse in the "crypt" of the church. C.U. Postcrypt opened its doors in February of 1964.
Upon visiting Postcrypt, most alumni comment on how little it has changed over the years. The original stage survives to this day. The mosaic bar is also original, as are many of the tables and chairs. There is still a strange wooden box above one of the doors with "Postcrypt" in hand-lettered gothic print (origin unknown). For more information about the history of Postcrypt, check out our 50th Anniversary Zine!